How Do I Choose the Best Synthetic Saliva?
The best synthetic saliva should coat the inside of the mouth and lubricate your gums and tongue as you eat and speak. It should have a consistency similar to real saliva, be watery and slightly sticky to effectively moisten the inside of the mouth. The artificial saliva should stay within the mouth for as long as possible before being swallowed, to prevent the need for repeated application and swallowing large amounts of the product. Expect it to feel like natural saliva and have a pleasant taste, allowing you to feel like the saliva in your mouth is real.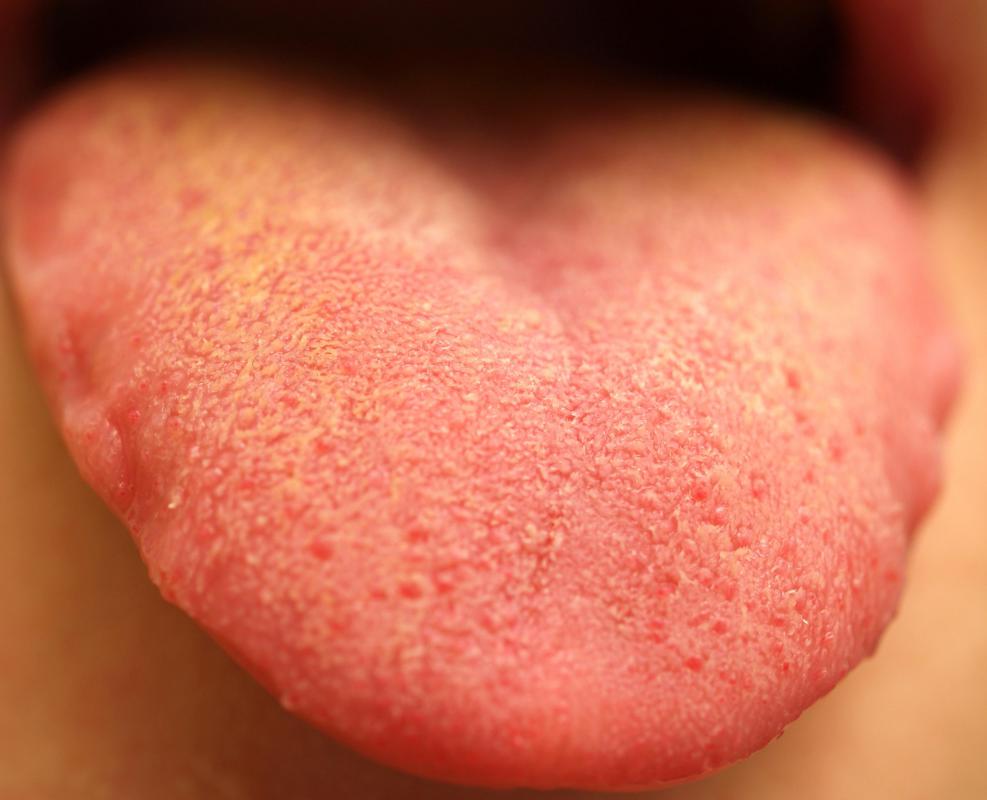 Synthetic saliva is required when inadequate saliva is produced in the mouth, causing dryness, discomfort and pain, and increasing the chances of infection occurring. Artificial saliva cannot exactly match real saliva as it is a very complicated substance to produce. The best saliva coats the tissues within the mouth such as the tongue and gums, and lubricates to help with eating, swallowing and talking.
Closely mimicking real saliva, artificial saliva must be a wet but slightly sticky consistency, runny and transparent. Real saliva contains antibacterial enzymes and minerals that protect the teeth, but synthetic saliva as yet does not possess these qualities. Research is also being performed to develop synthetic saliva that helps to start the digestive process similar to real saliva.
Choose artificial saliva that can be used as often as needed. Although synthetic saliva does not remain in the mouth like real saliva does, artificial saliva should work within the mouth for as long as possible before it is swallowed and disappears. It should provide temporary relief from the unpleasant sensations associated with dry mouth, and not require continuous application. Protect your teeth by choosing synthetic saliva that does not possess corrosive properties known to damage enamel. There should be no allergic reactions or irritations resulting from the use of synthetic saliva, and consult your doctor if you are taking other medications in case they cause a reaction together.
One or two sprays should be all that is necessary to fully lubricate the mouth during one application. Expect saliva to help wash food particles away from the teeth toward the back of the throat. It should have a pleasant taste, or be tasteless, so that it does not adversely affect the taste of your food or drink. The best synthetic saliva is available in a handy mouth spray that can be taken with you wherever you go.