How Do I Choose the Best Silver Cutlery?
Choosing the best silver cutlery is ultimately a matter of personal choice; however, when making the choice there are a number of things to consider. Silver cutlery is not all the same quality or the same composition. As a consumer, it is best to know all information about a set prior to purchasing it. The most important factor to take note of when choosing cutlery is whether the pieces are sterling silver or silverplated. Determine what quality of cutlery will best serve the needs and purposes it is being purchased for, and think about the price range that the purchase must fall within.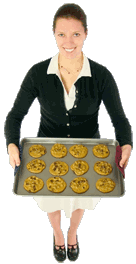 When choosing silver cutlery, it is important to know the composition of the cutlery. Knowing what it's made of will help you decide if the cutlery is reasonably priced. Sterling silver pieces, which are much more expensive than those that are silverplated, will have an inscription which states that the piece is sterling. Silverplated pieces will often have the demarcation of "A1" which will help in differentiating it from the higher quality sterling cutlery. An unscrupulous dealer might attempt to offer silverplated cutlery in place of true sterling, so it is important to be able to be able to tell the difference between the two.
It is also important to actually touch and hold the cutlery. This will allow you to get a feeling of the weight and quality of the piece. The silver cutlery should be shining brightly when first removed from its packaging. As for packaging, always check the manufacturer's product information. If packaging information is not readily accessible, the quality of the cutlery should be questioned.
Ultimately, personal style will figure into choosing silver cutlery. It is important to consider personal taste, as these pieces of silverware will often be a part of everyday life. Styles of cutlery range from those that are very ornate, to staid and traditional, to those that are simple in their design. When choosing a design, it is also important to know if the cutlery will be used every day or if it will be kept for only special occasions. Knowing the purpose the cutlery will be used for will help determine what style will best fit its purpose.
Each factor — price, sterling verses silverplated, and style — is important when choosing silver cutlery. Purchasing silverware can be a big commitment, as it is something that will often be used for years to come and may even be passed from one generation to another. Taking your time when choosing silver cutlery should be a luxury everyone can afford.