How do I Choose the Best Radiation Oncology Center?
A radiation oncology center provides radiation treatments to people with cancer. Being diagnosed with cancer can be frightening, and when radiation treatments are recommended as part of the treatment plan, cancer patients may know how to go about finding the best radiation oncology center for their needs. There are a number of considerations to think about when evaluating options, and it is a good idea to evaluate several radiation oncology centers before picking a site for treatment, to ensure that the patient gets the best care possible.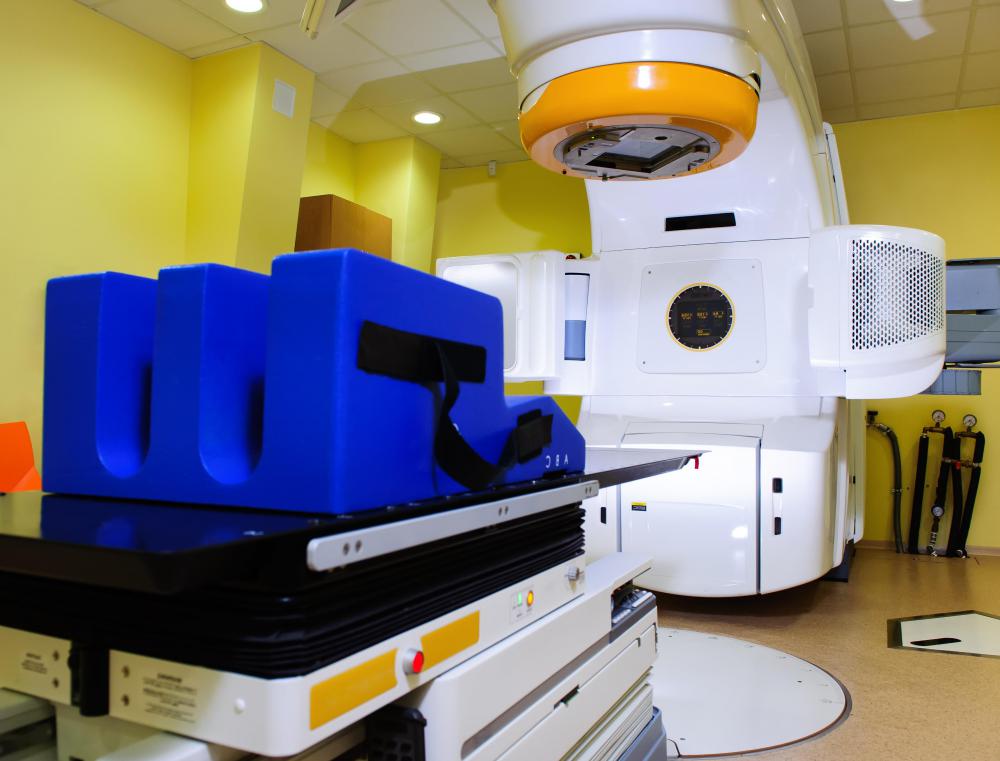 One key feature of a good radiation oncology center is accreditation with a professional organization or government agency. Accreditation indicates that the center has a commitment to excellence and a very high standard of care, and that it is routinely evaluated to confirm that it adheres to the standards of the accrediting agency. Another concern is staff members. Ideally, each patient should be assigned to a radiation oncologist, a doctor who specializes in providing radiation treatment, and patients should have care teams which include medical dosimetrists who calculate dosages and sites for radiation treatments, and nurses to provide patient care during treatments.
Services associated with a radiation oncology center can also be a concern. Many patients are more comfortable with centers located in hospitals, so that if they develop complications during radiation treatments, they can get rapid medical care. Radiation oncology centers can also offer cancer support groups, assistance with insurance billing, psychotherapy, and other support which may be beneficial to patients. Patients may also be concerned with the level of friendliness and compassion at the facility; when entering a radiation oncology center, patients should feel warm and welcomed.
Proximity to the patient is another issue. Traveling for radiation treatments can be very unpleasant, and it helps to get cancer care in a location which is close to home, or in a location which offers housing options to patients. Some cancer care centers, for example, provide low-cost housing very close to their facilities so that patients do not need to travel for treatment.
Another concern is the center's track record with a patient's particular type of cancer, whether or not a center has a care provider who specializes in the type of cancer the patient has, and whether the radiation oncology center offers the type of radiation therapy the patient needs. The age of the patient is also a factor, especially for children. Pediatric cancer patients need a radiation oncology center which specializes in pediatric care or has a pediatric care team on staff to ensure that children get the appropriate treatment.
One of the best ways to start researching radiation oncology centers is to ask for a recommendation from an oncologist, cancer surgeon, or similar member of a patient's care team. Patients may also want to ask patient advocacy groups, cancer survivors, and cancer support groups for recommendations for centers and specific care providers.