How do I Choose the Best Plastic Flatware?
Plastic flatware can be a colorful way to decorate almost any table. Although it's usually used for informal dining, even some fancier table settings can be enhanced by plastic-handled eating utensils if they are made in an elegant style such as to look like animal bone or natural stone. This type of dining table cutlery can be a practical choice for a family as the plastic handles may be easier for small children to hold than regular, all stainless steel flatware. The best type of plastic flatware to buy has stainless steel eating utensils attached firmly to good quality handles.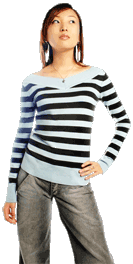 It's best to buy plastic flatware sets in person so you can feel the weight of the eating pieces. A heavier weight in stainless steel signals quality, but with this type of flatware it's important to make sure the heaviness isn't due to the plastic handle only. You should examine the metal portions and look for rounded, well-formed eating utensils, since cheaper quality stainless steel is merely stamped out and is much flatter. Another telltale sign of low quality plastic cutlery sets is that the handle and metal eating utensil tend to detach easily. Although they can often be repaired with glue, the result may look messy and having to do this can be avoided by choosing good quality plastic-handled flatware in the first place.
In terms of color and design, the easiest way to pick out plastic-handled cutlery is to consider your dishware. If you have translucent, or semi-transparent, colored dishes, there are plastic flatware sets available in the same style. You don't have to match the color exactly, but you could either keep it in the same tone or use colors as well as patterns that work well with your dishes.
Keep the overall look of your flatware coordinated to that of your dishware. If the theme in your dishes is casual or whimsical, that flavor should be kept. If instead, your dishware is elegant, whimsical flatware won't enhance it. You may want to choose plastic flatware in sophisticated finishes that resemble ivory, wood, metal or marble. As a general guideline to make selecting colored or patterned flatware simple, if the dishes are plain, the eating utensils can be more graphic and vice versa.
When choosing plastic handled flatware, also think of the convenience of storage. For example, some plastic flatware sets are sold with a caddy to hold all of the pieces. This makes it easy to store the flatware set either near the table or inside a cupboard. This way, you can still store other flatware in a kitchen drawer. If you're looking for dishwasher safe flatware, be sure to read the label; many plastic-handled sets are, but others aren't which could cause the colors and patterns to fade.