How do I Choose the Best Moisturizer for Oily Skin?
Moisturizing the skin is an important part of a daily skincare routine. Although some people may think that moisturizing oily skin isn't necessary, moisturizer helps balance sebum production while lightly hydrating the skin. A good moisturizer has ingredients that dissolve the skin's surface oils without overdrying the face. To choose the best moisturizer for oily skin, look for one that is designed for your skin type, is not too thick or heavy, and doesn't contain oils.
Oily skin is characterized by shine, blemishes, and enlarged pores. People with oily skin are usually also prone to acne. An effective moisturizer for oily skin will regulate sebum production. Sebum, the Latin word for "fat," is produced by sebaceous glands on the chin, forehead, and cheeks. Although sebum helps protect the skin from bacteria, excessive sebum production in the skin may lead to acne breakouts. A moisturizer designed for oily skin should play two roles: regulate sebum production and hydrate to the skin.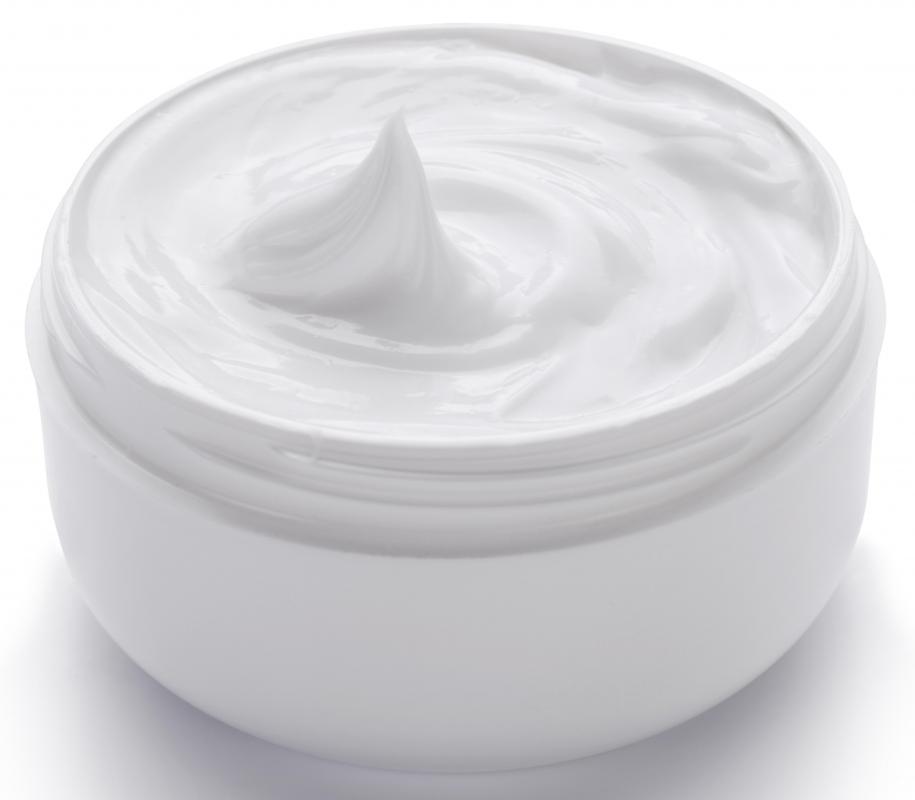 Most moisturizers for oily skin are labeled "oil-free" or "for oily skin." Many of these moisturizers are also intended for people with acne, and may contain salicylic acid. This ingredient effectively clears enlarged pores to prevent breakouts. Moisturizers for those with oily skin may also contain a natural astringent, such as lemon, chamomile, or papaya. Alcohol is also an astringent, but people with oily skin should avoid moisturizers with large amounts of alcohol, which may overdry skin.
People with oily skin should avoid heavy, creamy moisturizers which often contain oils. These moisturizers may clog the pores and lead to increased oil production, as well as acne breakouts. Any moisturizing product designed for dry skin should not be used on oily skin.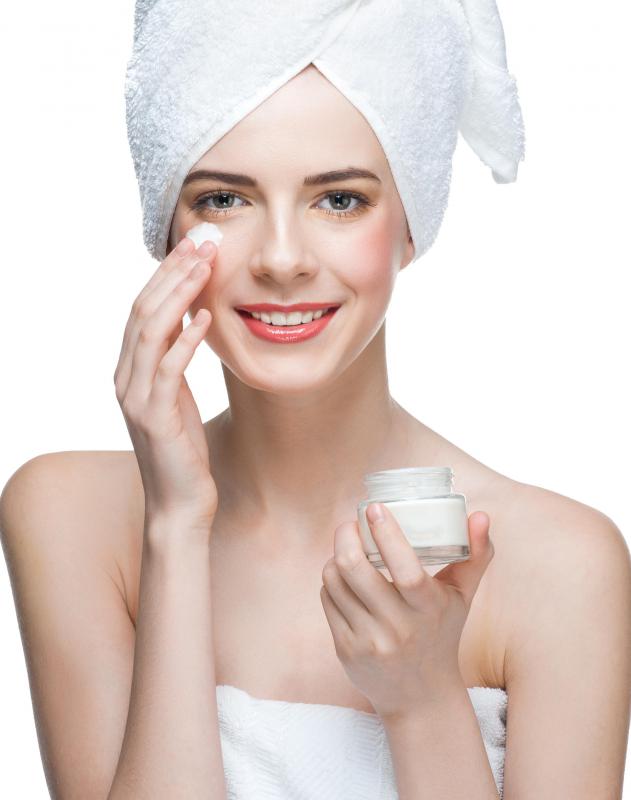 Although people with oily skin should not use heavy products, moisturizers for oily skin must hydrate the skin to compensate from the water loss due to alcohol or other astringents. Natural ingredients, such as shea butter and avocado extract, are usually effective for moisturizing skin. Jojoba oil is another moisturizer for oily skin. Some theories indicate that jojoba oil can balance oil production by tricking the skin into thinking that it has produced enough oil and halting sebum production. Octyl palmitate, another common ingredient in moisturizers and lipsticks, hydrates skin without resulting in a greasy finish.
Any significant amount of these oils and extracts may overhydrate the skin, however. For example, large amounts of glycerin or jojoba oil may clog pores, resulting in shiny skin and possible acne breakouts.
Moisturizers for oily skin should be applied thinly. You may want to perform a skin test to test that the moisturizer is absorbed into the skin quickly. Moisturizers should be applied after cleansing or exfoliating the skin. It's a good idea to look for products with an SPF to help protect the skin as well as resolving other skin issues.