How do I Choose the Best Leather Futons?
Leather futons will give you the comfort and convenience of a traditional futon with the aesthetic appeal of leather and the durability of this tough material. Choosing the best leather futons is a matter of determining how much space you have available in the home, and what kind of budget you are working with. Leather models will cost more than futons made from other materials, so you should be prepared for the higher cost. Take careful measurements of the room both for length and width of the futon when folded, and the length and width when the futon is unfolded for sleeping.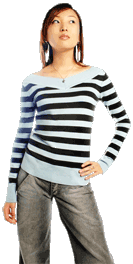 Remember that leather futons will be made from different grades of leather, which can affect the appearance and durability of the futon. Higher-grade leather futons will cost more than lower-grade futons, and high-grade leather will contain fewer imperfections. High-grade leather is also more likely to be extremely durable, and it will age well: the appearance will change over time, giving the futon character and charm. Lower-grade leather is still usually quite good, though more care may need to be taken to keep the leather looking good and prevent it from ripping or otherwise becoming damaged.
Choose among leather futons that have sturdy and attractive frames. Many of these futons have frames that are hidden from view, unlike other styles of futon. This keeps the focal point on the leather itself rather than on the frame, and since the leather is likely to be very beautiful, this is a good choice for design. The futon should fold and unfold easily, and the frame should be stable and sturdy both in the sitting position and in the reclined position. Be sure to examine the feet of the frame as well to ensure they are made from high-quality materials. The bottoms of the feet should be made from materials that will not scratch wooden floors.
The color of the leather can vary depending on how it is treated and finished. The most common colors are various hues of brown or black. Choose the color that will work best for the room in which the unit will be placed. Leather futons should match the color scheme of any other furniture in the room if possible, especially if the existing furniture is leather as well. It is not always necessary to match, but it will make for a cleaner aesthetic in the room.