How do I Choose the Best Knitting Project for my Skill Level?
Sometimes, choosing the best knitting project for your skill level is straightforward, but other times it isn't. For instance, projects designed for knitters with a few years of experience may be called "intermediate," yet the stitches and techniques in these patterns tend to differ greatly. Some feature many different colors worked in a picture or pattern, while other intermediate knitting projects include difficult shaping techniques or cables. The best way to choose a knitting project is to carefully read the entire pattern before deciding whether to make it. If the pattern includes stitches or techniques you're not familiar with, it's a good idea to practice with scrap yarn before buying all of the materials for the knitting project.
To avoid becoming frustrated with a knitting project, it's always best to either stay at your current skill level or go just a little beyond. For instance, a cardigan sweater pattern with one new stitch or shaping technique that you've mastered with scrap yarn makes sense to take on, while a garment with several stitches and shaping methods that you haven't worked with before is only likely to prove to be frustrating. By choosing a knitting project with one new element that you practice first, it's possible to keep learning new techniques and stitches gradually. Over time, you'll then be increasing the skill level of your knitting projects.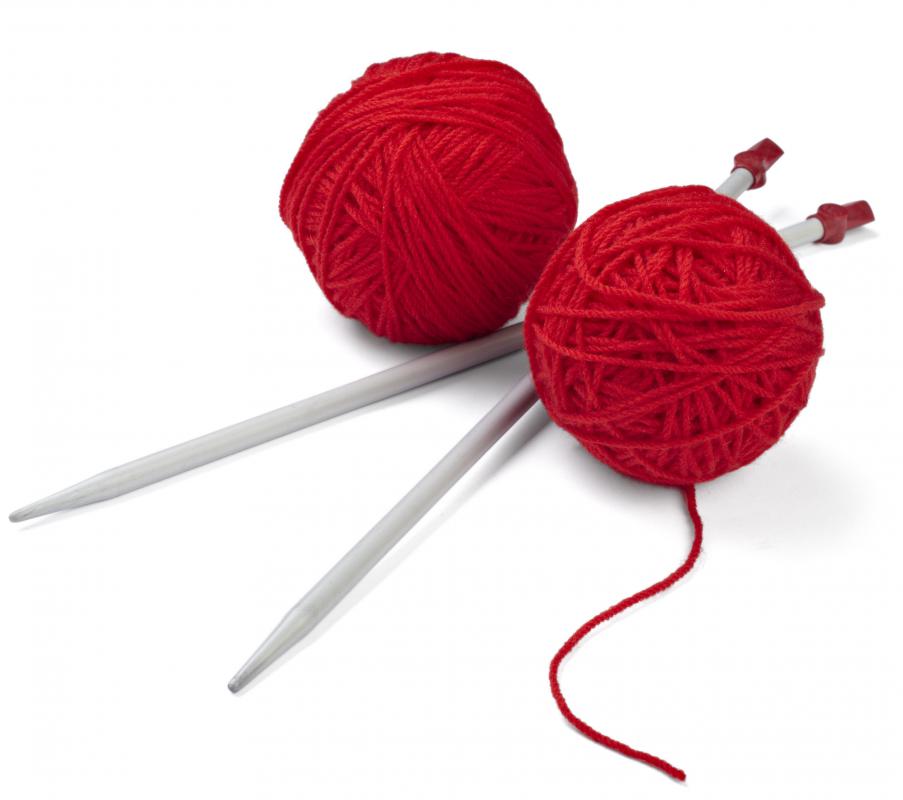 Another way to approach choosing new projects is to remake a knitting project at your skill level. For example, if you've completed a knitted sweater successfully before, you could use the same pattern for a new project by adding differently textured stitches or creating a multi-colored garment from a previously plain pattern. Or, rather than using new techniques or colors, you could remake your successful pattern with a more expensive yarn.
Since you've already made the pattern successfully, using a more expensive yarn of the same weight, or thickness, should result in a quality finished piece. Even if that didn't end up being the result, you could unravel your attempt and use the yarn to make something even simpler. For example, scarves are beginner skill level projects for knitters, but once you've made several and have mastered them, you could buy an expensive luxurious yarn such as mohair or another natural type in beautiful colors. By upgrading the yarn on projects you're already confident making, you can create quality pieces for yourself, your home or to give as great handmade gifts.