How do I Choose the Best Hair Extensions for Short Hair?
Choosing the best hair extensions for short hair may be dependent on several factors, including the length and thickness of your short hair, your natural hair color, and the length you want your hair to be. Hair extensions for short hair should blend in well with your natural hair so that no one is aware you have hair extensions. Many people believe that the trick to perfect blending depends on the type of extensions you choose for your hair and the expertise of your stylist. Before you decide on your own what type of hair extensions you should use, you may want to ask your stylist what he or she would recommend based on your hair type.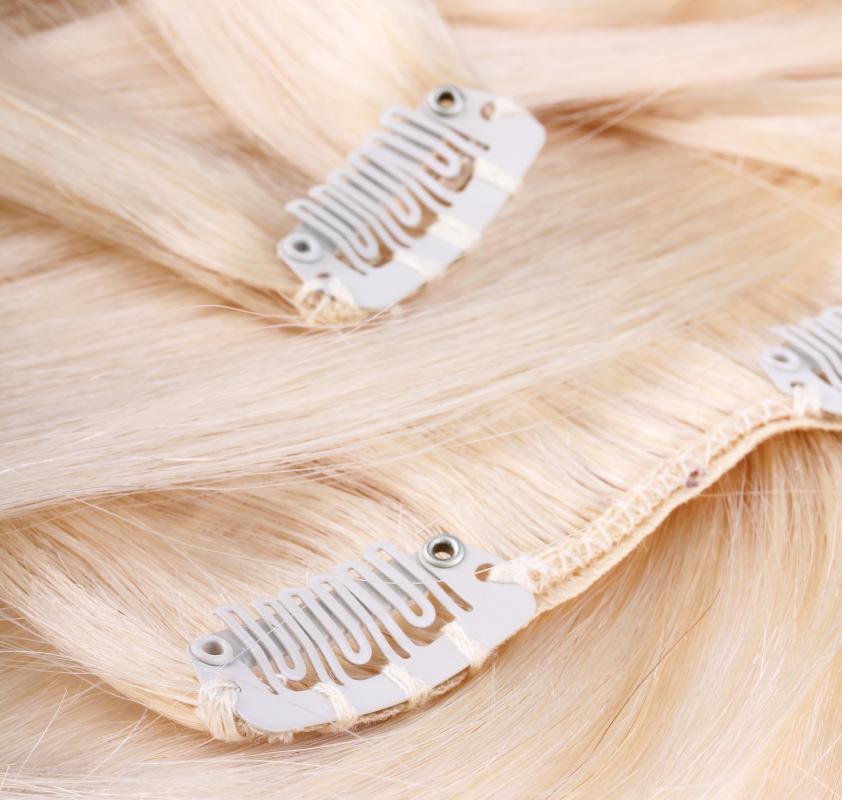 Some popular types of hair extensions for short hair are glued on or fused on with heat. Gluing strands of hair to existing short hair can be extremely tedious, but tends to look very natural if the stylist does a good job. It is important to get an experienced stylist to do this for you because one of the biggest mistakes made with gluing hair extensions on is that the glued portions are occasionally obvious if a person has very thin hair. The fusion method may actually be the best for applying hair extensions to short hair because there is no glue to be exposed, but this method does tend to be the most expensive.
If you have very short hair, you may want to avoid weaves or clip-on hair extensions. These types of hair extensions usually work best for people who already have longer hair because the braids required for weaving and the clips from clip-on extensions can typically be disguised with the bulk of existing hair. It may be tempting to try these methods because they tend to be cheaper and clip-on extensions can even be done at home, but the results will likely not be satisfactory on very short hair.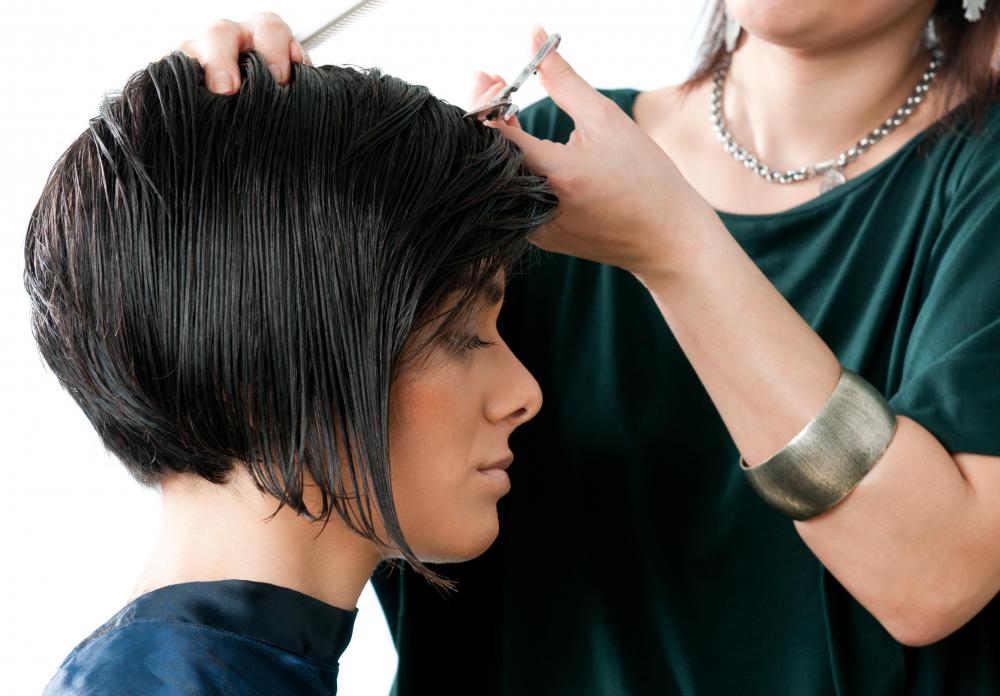 Before you pick out hair extensions for short hair, you need to consider the length and color of your natural hair. If your hair is extremely short, you probably do not need to get very long hair extensions because they might add too much weight to your existing hair. Extensions that reach to your shoulders or slightly below may work better than those that are longer. You also may need to try to pick a color as close to your natural hair as possible. If the color is too far from your natural hair color, the line where your natural hair ends and your extensions begin will likely be quite obvious.