How Do I Choose the Best Green Jasmine Tea?
Jasmine tea can be made from black, white or green tea, but the most popular version is green jasmine tea. It is made by a two-step process that involves first harvesting the tea and later scenting it with jasmine. The most expensive green jasmine tea is made from buds that have been hand-rolled into large pearls, but it is possible to get a delicious less-expensive version by purchasing good-quality green tea that has been infused with jasmine. Avoid inexpensive bagged teas or "jasmine-flavored" products, and buy the tea from a reputable tea shop if there is one in your area.
For a truly luxurious experience, choose jasmine pearls, often called dragon or phoenix pearl tea. Only the silver tips of young green tea leaves and buds are rolled into large pearl-shaped balls in the spring, then stored until summer when the jasmine blooms. Freshly picked jasmine petals are layered with the pearls to absorb the aroma. During steeping, the pearl opens into a beautiful flower in your cup. High-quality jasmine pearls can be steeped again to produce a second or even third delicately scented cup.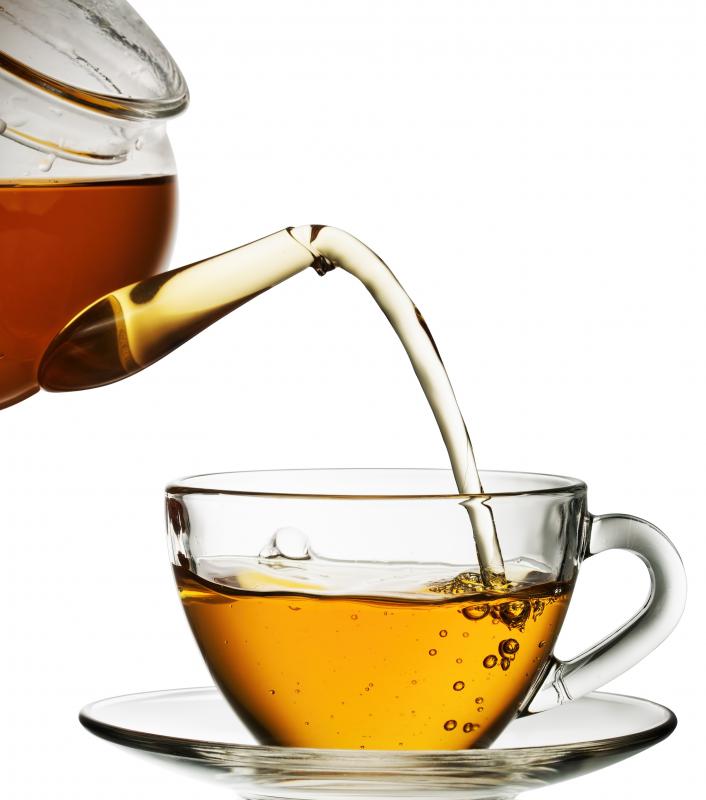 A middle-quality green jasmine tea is made with unrolled tea leaves that have been infused with jasmine flowers. This method does not include the bud, and the quality is determined by the base tea. Choose a product made with the best green tea you can afford. The least-expensive green jasmine tea is made with broken tea leaves and uses jasmine oil rather than being infused with fresh jasmine petals. This might be the case with cheap bagged tea that can be found in grocery stores, so for high-quality green jasmine tea, avoid pre-bagged products unless they come from a quality tea shop.
When visiting a tea shop, be sure to smell and look at the tea before purchasing any. Reputable tea shops allow you to examine a sample from the container. Loose tea should be stored in airtight containers that do not allow in light, which can cause the tea to deteriorate. Pretty clear glass or plastic jars do not protect the tea, so consider choosing a different shop.
If you are buying green jasmine tea pearls, make sure that the pearls are of uniform size and shape, especially when selecting the lower-price teas. This ensures that the tea will steep evenly in the cup. For non-pearl green jasmine tea, select a tea that has quality leaves, as you would with any green tea.
If you do not have a local tea shop, you can find many sources online. Be sure to choose a company that has photographs of the different teas, so you can select precisely the product that you want. Many online tea shops have customer reviews to help you choose a product with more confidence. When possible, especially with expensive green jasmine tea pearls, purchase a sample-size portion to try before you commit to making a large purchase.