How Do I Choose the Best Dry Scalp Shampoo?
Dry scalp can be caused by several different factors, from simple cases of dry skin that commonly occur during the winter months to chronic conditions such as psoriasis and eczema. Choosing the best dry scalp shampoo should begin with identifying the source of your problem by having it evaluated by a physician or dermatologist. Once you know which ingredients to look for, choosing the right shampoo becomes a matter of budget and personal preference.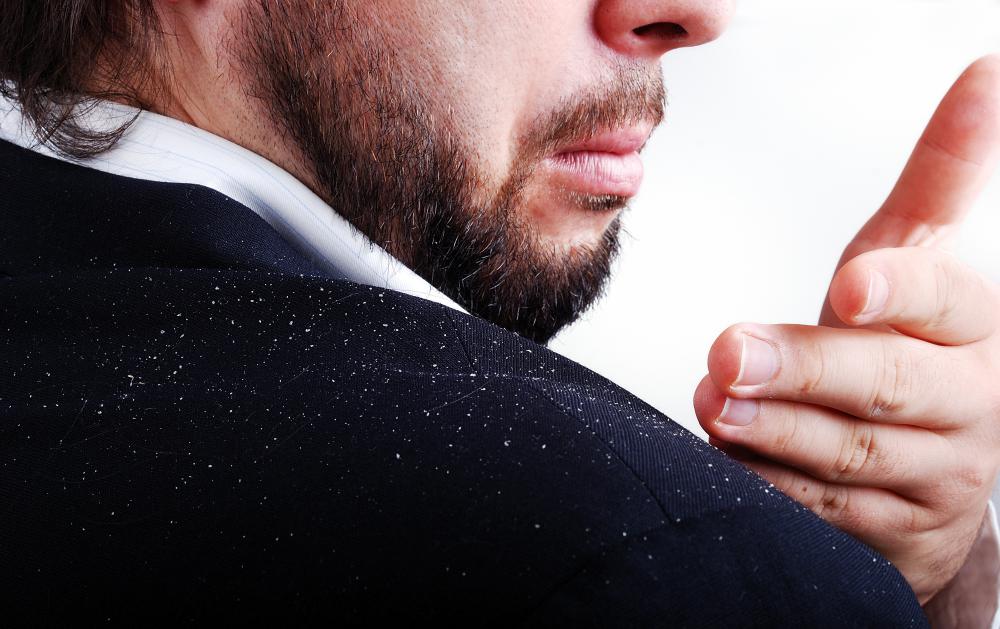 For simple cases related to dry skin from the harsh winter air, choosing the best dry scalp shampoo is secondary to choosing the best shampooing practices. Rather than focusing on the shampoo, aim to use an oil treatment at least once a week to help stimulate your hair's own natural oil production. While you can purchase treatments in a beauty salon or store, it is just as easy to make your own at home using coconut or olive oil. During the winter, try to shampoo your hair less often and use a mild shampoo designed for dry hair.
When looking for the best dry scalp shampoo, the ingredients that aren't present are just as important as those that are. Some main ingredients common to commercial shampoos can be very drying to the scalp. These include added fragrances or chemicals such as phthalates and sodium lauryl sulfate. In many cases, these ingredients do not directly assist in cleaning your hair, but are used to create the foaming effect that consumers have come to expect in their hair and body cleansing products. Shampoo does not need to foam in order to work.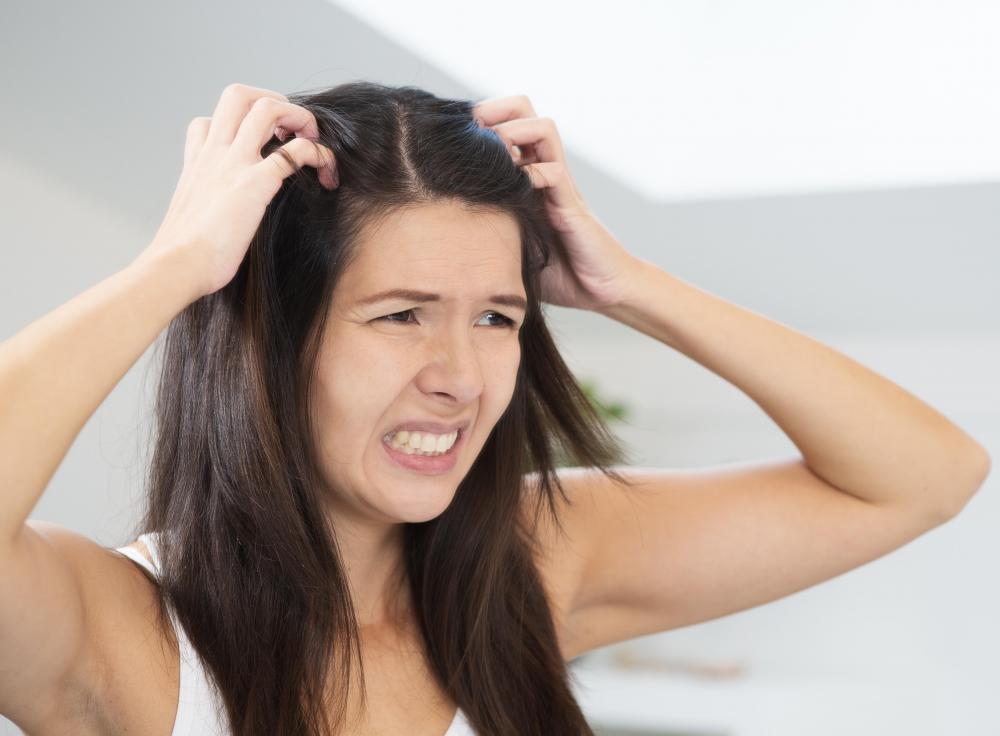 The best dry scalp shampoo for those with psoriasis typically contains ingredients such as coal tar and salicylic acid. Both are available over-the-counter as long as the concentrations of these chemicals comply with regulations. When using shampoos that include coal tar and salicylic acide, apply them only to the scalp, as they can be damaging to the rest of your hair. Follow up with a non-medicated conditioner unless your dermatologist tells you otherwise.
For extreme cases, you may need a prescription-strength dry scalp shampoo. These usually contain higher concentrations of coal tar and salicylic acid, as well as other potentially beneficial ingredients. It is important to follow your dermatologist's directions carefully, as you may need to use these a little differently than you do your regular shampoo; in some cases, this type of dry scalp shampoo may even need to be left on overnight.