How do I Choose the Best Clothes Organizer?
A clothes organizer can make a huge different to the look of a room. The majority of options are inexpensive and easy to install including plastic containers, double hangers, new hangers, storage baskets, and shelf dividers. Plastic containers and storage baskets are the best choices for individuals who are looking to store clothes which are worn at a certain time of year. If a closet cannot hold enough clothes in a single line, double hang the clothes by installing a second rod, thus doubling the amount of clothes that can fit inside. For a cheaper option, simply buy new hangers which will help organize clothes better, with shelf dividers an ideal solution for people seeking to neatly fold clothes.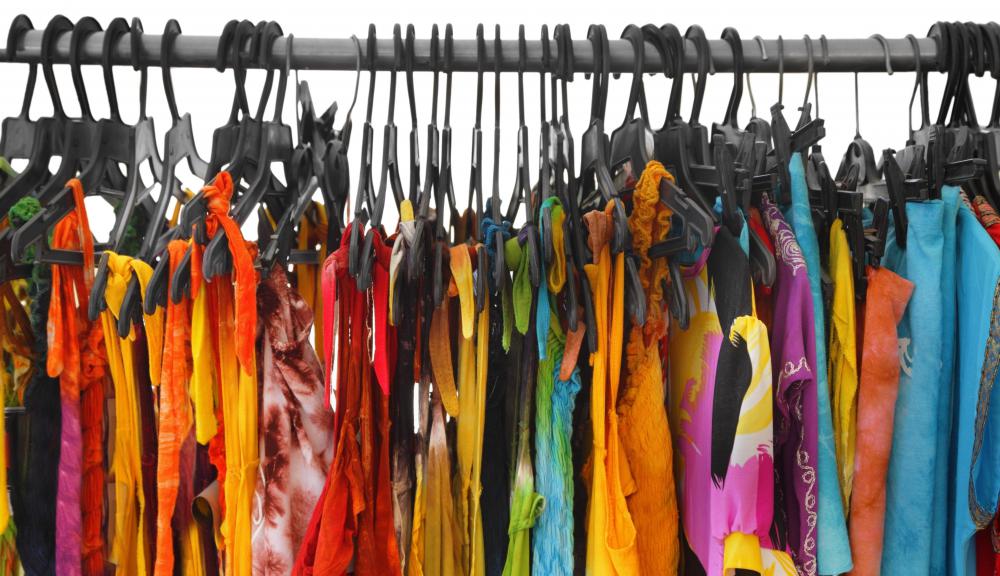 There are numerous different types of clothes organizer. The best variants are uncomplicated and relatively easy to install. Organizing clothes is an essential way to keep a room tidy and create extra space.
A plastic storage container is a good choice for storing clothes that are either out of fashion or seasonal. This kind of airtight container protects clothes from the damp and stops dirt from accumulating on them. Square containers are often the best option because they are easily stacked and stored away. As these boxes are see through, it is easy to find items. This prevents a mess being made by rummaging around blindly.
Double hanging clothes is another organizational approach. This is a type of clothes organizer that can instantly double closet space as long as the wardrobe is big enough. Move the current railing in the closet as high as it goes before measuring underneath to decide how much room is needed below. Simply install another rod halfway down the closet and hang more clothes there.
A clothes organizer should be simple and there is nothing easier than purchasing new hangers. Items of clothing bought from a retail outlet always include hangers with them, but these are cheap plastic affairs with little or no durability. The vast majority of these store hangers will fall apart quickly, resulting in clothes ending up on the floor in a disorganized heap. Instead of allowing this to happen, buy sturdy wooden hangers which will stand the test of time and give clothes a better shape than cheap hangers.
Storage baskets are a cheap, cheerful and efficient clothes organizer. These baskets can be used to neatly divide clothes with sweaters in one bin and T-shirts in another for example. These baskets can be placed on a shelf and tagged appropriately.
A clothes organizer in the same cheap and effective mold as baskets are shelf dividers. These are pieces of wood that can be placed in a closet or press. They divide the space into as many sections as the homeowner deems necessary. Shelf dividers are very useful for ironed and folded clothes.