How Do I Choose the Best Chocolate Candy with Liquor?
When choosing chocolate candy with liquor, you should consider both the type and quality of the chocolate used to make the candies as well as the type and quality of the liquor that fills them. In addition, you should also evaluate the shapes, sizes, and packaging of the candy. A final but important consideration is the candy's affordability.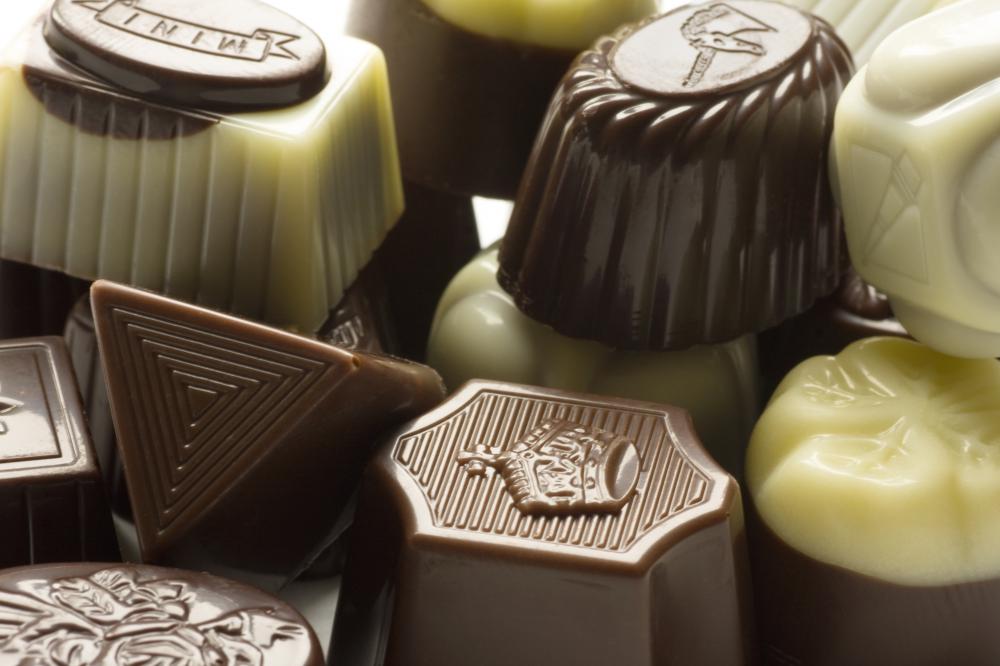 Many people find that various spirits and liqueurs make a delicious accompaniment to chocolate. Some candy makers fill a chocolate shell with a spirit or liqueur, a cream fondant that has been blended with liquor, or a fruit that has been soaked in liquor. Any of these types of chocolate candy with liquor are often much appreciated by those who receive them as gifts or are served them as an after-dinner treat.
If you are considering the purchase of chocolate candy with liquor, you will first want to make sure that the chocolate used to make the candies is of high quality. Good-quality chocolate melts evenly in the mouth and will blend quite nicely with the liquor center. If in doubt, check the package to find out which brand of chocolate is used to make the liquor-filled chocolate candies. When purchasing chocolate candy with liquor from an artisan chocolatier, ask about the chocolate used to make the candies.
After evaluating the chocolate, you should consider what it is filled with. Some types of chocolate candy with liquor are simply chocolate shells filled with straight spirits. While this can be quite delicious, some people are shocked by the burst of alcohol in their mouths after biting into one of these candies. For this reason, some chocolate businesses prefer to add the liquor to a cream center or to soak a fruit in the liquor and then coat it with chocolate. Make your choice depending on your own personal preference.
It is a good idea to find out the brand and quality of the liquor used in producing these chocolates. In some cases, a chocolate maker actually licenses the brand names of various spirits and liqueurs and may wrap each individual candy in the logo of the liquor it contains. Some chocolatiers may not use name-brand spirits, however, which may affect the quality of the chocolates. Another consideration is that the chocolatier may dilute the liquor or even use a liquor flavoring, both of which can compromise the taste of the candy. If you are concerned about the use of genuine spirits in your liquor-filled chocolates, be sure to ask the retailer or chocolatier for information about their ingredients.