How do I Choose the Best Brushed Nickel Faucet?
Choosing the best brushed nickel faucet can be simple if you keep the overall style of your kitchen, bathroom and home in mind. For example, if your rooms are traditional, lower height, two handled styles may be best, while antique or pump type faucets tend to fit in well with romantic or rustic decors. In modern living spaces, a streamlined brushed nickel faucet that is either rounded or squared in design is a good style choice. If your home is eclectic is design, you may want to consider a unique or designer faucet in brushed nickel.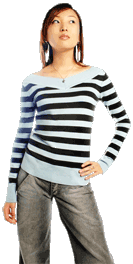 For example, a dolphin-shaped faucet could create a focal point in a bathroom. Since a brushed nickel finish is elegant and more understated than gleaming chrome, almost any unique faucet shape can work. In addition to animals and other motifs, a designer brushed nickel faucet may be in a very creative, free-form style. You may also want to consider a jointed nickel bathroom or kitchen faucet that can be moved at different angles. This type of faucet tends to work best with larger sinks though to avoid over-directing the tap.
Square brushed nickel faucets include vessel styles that look sophisticated and ultra-modern as the top section of the tap is exposed to show the flowing water. This type of brushed nickel faucet can look especially stunning when paired with a vessel bowl sink. Goose neck faucets in brushed nickel are another great modern option. They're available in either cylindrical or flattened styles that can appear very creative. A square-sided faucet with matching level handles is another brushed nickel style to consider for modern homes.
If your home style is mostly on the traditional side, it doesn't mean you have to resort to looking for new faucets similar to what you have just in a brushed nickel finish. Traditional or classic faucets can combine function and form, but shouldn't appear dated. Instead look for updated versions of classic designs when you shop for a brushed nickel faucet. These may mean lower styles with two handles and added detail such as an extra brace bar under the tap or a practical spray feature.
For more rustic decors, antique or pump-like faucet styles can blend in attractively. With a finish as elegant as brushed nickel, it's important to pay attention to the style of the faucet or it may look too classic or modern rather than rustic or romantic. An antique brushed nickel faucet with a wood-turned texture is a great choice for these styles in that rather than being straight, it goes inward and outward at different intervals which gives it an old-fashioned appeal.