How Do I Choose the Best Bathroom Towel Hooks?
Finding the right bathroom towel hooks can be a fun and interesting endeavor. They can add simple function to your bathroom or a stylish flair. One key thing to consider is if you would like it permanently attached or if you want to move it around. Durability and quality are also important, and will depend largely on the material and design of the hooks.
For those who want basic bathroom towel hooks, there are simple hooks made of metals, such as chrome or nickel, that offer a sleek, simple look that may go with many bathroom decors. They often come either in a row of hooks or as single hooks. Most of these types of hooks need to be screwed into the door or wall and are best if you are going to leave them when you move or if you are planning on staying in your residence permanently.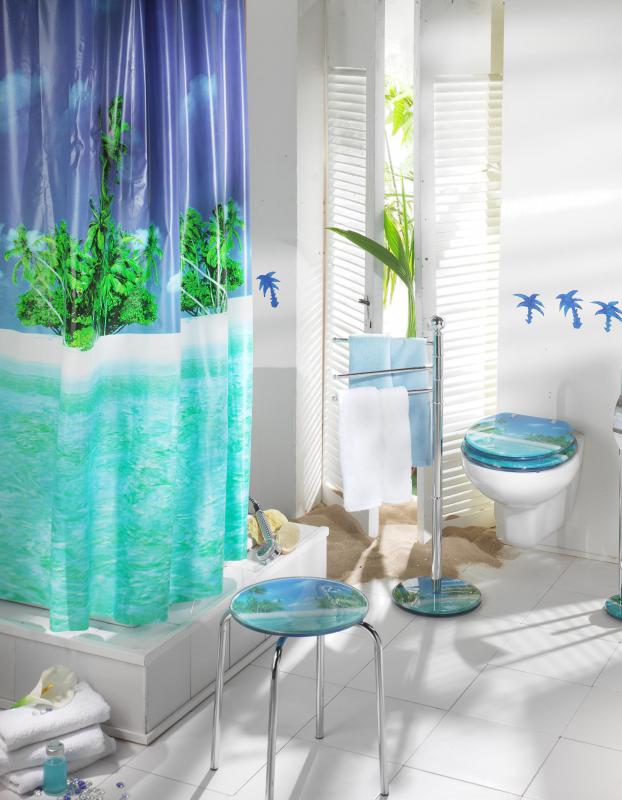 There are bathroom towel hooks that are only plated with a metal or are made to look like metal, but are actually plastic. These might be cheap to buy but are often not very durable and can break easily. This should be taken into account when making a purchase.
If you want a more elegant or classic look, there are many bathroom wardrobe hooks available that are made of polished brass, bronze, or other similar materials. They can add an antique feel to a bathroom and are very durable. These types of hooks will often cost more than a standard hook.
Colorful shapes and designs can also be found when choosing bathroom towel hooks. If you are artistic, designing a child's bathroom, or just want to have a bright, stylish vibe, you can find hooks in the shape of animals, cars, or just about anything else. Many of these are made of the same material as standard hooks, but some are made from ceramic, porcelain, or other similar materials.
If you rent your home or just want to be able to move your bathroom towel hooks around, buying one with a suction-cup backing is probably best. These can be cheaper plastic models or can come attached to more elegant designs. Some higher-end hooks might have adjustable suction on them.
Regardless of the style you choose, make sure you can attach it to your wall appropriately. Like other small items, finding a bathroom towel hook can be easily done online. Specialty stores and larger retail stores also have a broad selection.