How do I Choose the Best Ayurvedic Beach Resort?
Many people choose to spend vacation time relaxing as well as improving their health, and ayurvedic beach resort options are often high on the list of desirable destinations. There are several factors to consider when selecting the best ayurvedic experience, such as the location of the resort, the estimated cost to the consumer, and the services offered to guests during their visit. Ayurveda care is an ancient health and medical practice originating in India thousands of years ago which emphasizes holistic care of the body, mind, and spirit. Practitioners of this tradition treat each patient or client individually with treatments, diets, and tonics specially designed for the person's needs. Guests to an ayurvedic spa can expect to enjoy the standard accommodations of a hotel and spa in addition to ayurvedic therapy and treatments.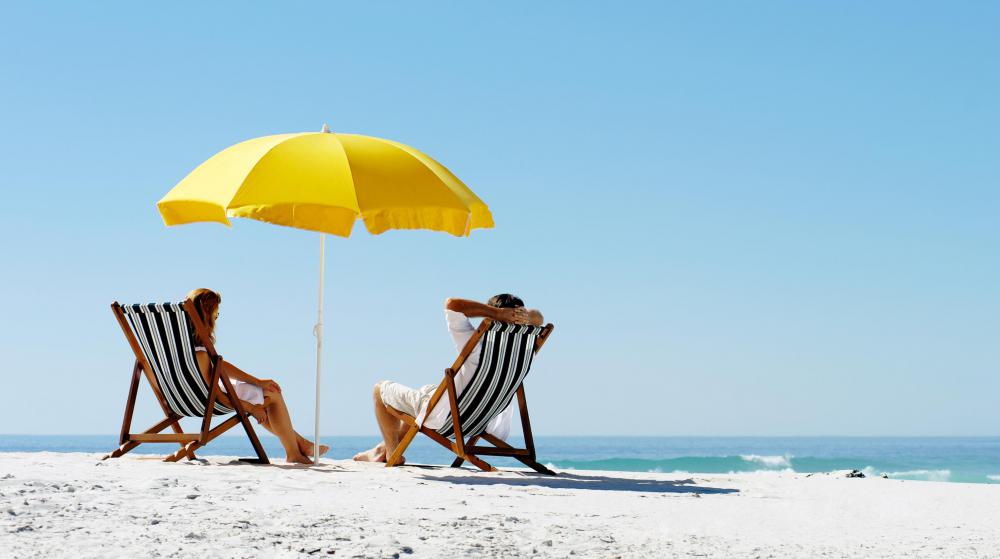 One of the first factors to consider when choosing an ayurvedic beach resort is the location of the facility. Some of the finest establishments can be found in India and surrounding countries, but not everyone is able or willing to travel that far. Travelers can research closer to home options on the Internet, from a qualified travel agent, or in books and magazines. It is possible to experience an ayurvedic vacation within the traveler's own country or region in many cases.
Like other vacation or holiday choices, travelers will find there is often a huge difference in prices between the prestigious ayurvedic beach resort options and lesser known spas. Travel experts suggest that the largest difference in the expensive hotels and resorts compared to the less pricey options is the number of services offered and the size of the facility. A cheap ayurvedic beach resort is not necessarily inferior to the more expensive resorts. The cheaper choice may be in a less convenient location, or much smaller than other resorts. In order to make the proper selection, the traveler will have to consider his or her budget, expectations of the experience, and factor in consumer ratings.
Most ayurvedic beach resort facilities offer a list of services that are extended to their clients, as well as information about individual and package pricing. Massage, specialized diets, and herbal treatments are commonly available at these resorts, as well as yoga classes and other wellness therapies. When choosing the most appropriate ayurvedic beach resort, many people are looking for specific services. Information pertaining to the offered services can be found on the resort's website or other promotional material, and may also be available through a travel agency.