How Do I Become an Application Support Analyst?
To become an application support analyst, it is often essential to have a strong background in fields related both to Information Technology (IT) and finance. In most cases, employers prefer to hire job applicants with this type of formal academic training. While it may not be necessary to earn a postgraduate degree, many analysts find that this credential can be valuable, especially in competitive job markets where a large number of job candidates are highly educated. Aside from acquiring the proper education, you can also benefit from experience working in IT departments and firms that service IT businesses.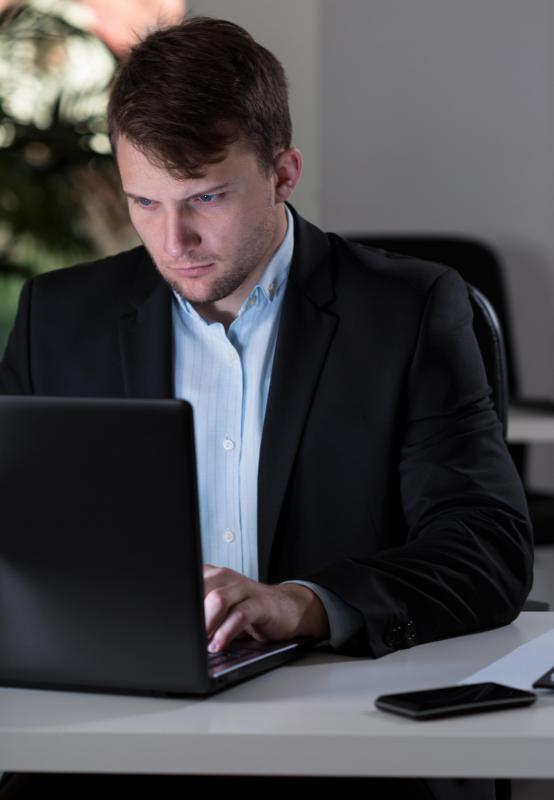 An application support analyst is an IT professional responsible for helping business professionals to incorporate software into their daily operations. Individuals in this field might consult management about the programs that can be most beneficial, and how best to use programs that have already been implemented. An application support analyst may also perform troubleshooting duties, performance upgrades, and security updates. Professionals in this field might be part of an in-house IT department or an IT consultant firm.
In order to become an application support analyst, it is often necessary to understand how businesses can most effectively use software to improve efficiency and profitability. For this reason, it is probably a good idea to take courses in both computer science and finance while you are studying for a college degree. A degree in either field can be a valuable qualification. Aspiring analysts might also earn double concentrations in finance or business and IT systems or computer science.
If you choose to enter a graduate program, it can be important to choose a program that enables you to learn about the practical business applications of software and telecommunication systems. An individual who would like to become an application support analyst might choose a graduate program that offers internships at IT consulting firms or in IT departments. It can also be valuable to enroll in a program that has a good reputation of placing graduates in job positions.
Application support analysts often have a great deal of responsibility, especially if they are to communicate with professionals at the executive and managerial level. They might even be the go-between for IT and other facets of an organization. For this reason, a person who would like to become an application support analyst can benefit from having years of experience working as an IT professional in a business context.