How do I Become a Traffic Technician?
In order to become a traffic technician, advanced training in traffic technology or electronics is required. Additional skills such as computer operation, being able to draw and read schematics and managing complex projects are required. A traffic technician typically finds employment opportunities working for public works or traffic management departments of city governments. The primary responsibility of a traffic technician is to set up, maintain and repair traffic signals and traffic networks.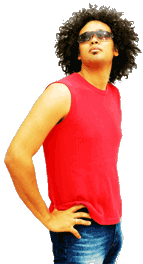 A wide range of community and technical colleges provide the training program required to become a traffic technician. This program usually last two to three years, and it often includes an internship or cooperative education component. Admission requirements for this type of program include high school graduation and credits in math and English. Courses often required as part of this program include computer assisted design (CAD), blueprint creation and management and advanced computer operation skills. Additional courses or certification might be offered in project management and business administration.
The next step required to become a traffic technician is to gain work experience. Many people gain their initial work experience through a cooperative or internship program. This option provides graduates with a combination of education and work experience that gives a real advantage in the job market. People who are changing careers can obtain related experience in an electronics environment or in a planning- or construction-related industry.
After you have completed all of the required training, the next step is to secure full-time employment as a traffic technician. It is very important to consider opportunities in different physical locations and to be open to moving to where the positions are. The demand for a traffic technician is directly related to the size of the city and its rate of growth. Look for cities that are growing, because this will create a need for traffic technicians.
Anyone who wants to become a traffic technician needs to develop a strong professional network. Stay in touch with other students who graduated with you, as well as professors and supervisors from internships. The traffic management industry is geographically dispersed, but building a network of contacts will help you to find and secure new employment opportunities. After you have become a traffic technician, it is important to continue your education and training in this field. There is a range of ongoing development in this area, including new technology and concepts, which makes keeping your skills current very important to maintaining your long-term career prospects.