How Do I Become a Mortgage Advisor Trainee?
Mortgage advisors submit loan applications on behalf of borrowers and proactively market loan products to prospective clients. Someone wishing to become a mortgage advisor trainee must successfully graduate from high school, although most mortgage firms do not require advisors to have college degrees. Prior sales experience as well as a knowledge of real estate or banking will improve an individual's chances of landing a job as a trainee.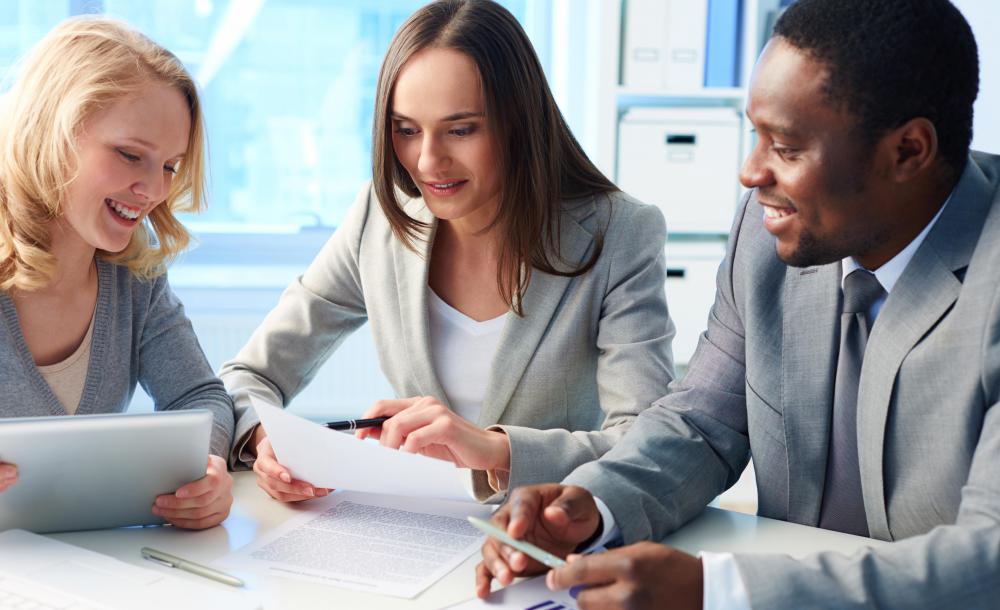 Although many advisors do not have college degrees, mortgages involve complex calculations. Typically, the amount of a loan depends in part on applicant's debt-to-income level, and the total loan amount will be a percentage of the home's value; therefore, someone wishing to become a mortgage advisor trainee must be good at mathematics. Most advisors liaise with clients and loan underwriters via email which means that trainees must have a good knowledge of commonly used computer software programs and the ability to enter data without making errors.
In many areas, multiple banks compete for lending clients, and mortgage advisors are responsible for ensuring that production goals are met. Consequently, anyone wishing to become a mortgage advisor trainee must have prior sales experience and good interpersonal skills. Some lenders prefer to hire trainees who have previously worked for banks or insurance firms since many employees of these firms are tasked with generating direct or indirect sales of financial products and services. People who have experience marketing credit cards, car loans and similar types of bank products are often regarded as being well suited to the mortgage advisor role. In other instances, lenders hire individuals who have experience with selling high value products such as cars, boats or motor homes.
Lending regulations in some nations mean that people involved in the mortgage industry must successfully complete government administered training sessions that usually culminate in an examination. Some firms require anyone wishing to become a trainee mortgage advisor to have passed this examination prior to submitting a job application. In other instances, firms employ individuals who have a broad knowledge of the industry and provide these people with on-the-job training before sponsoring them to attend the regulatory classes and examination.
Real estate markets vary between regions and the kinds of mortgages that homeowners can obtain in one area are not always as readily available elsewhere. Therefore, someone wishing to become a mortgage advisor trainee may have to have prior experience working within the local real estate or lending market. Some firms actively recruit licensed real estate agents to work as mortgage advisors since these individuals have knowledge of real estate and sales techniques.