How do I Become a Housekeeping Attendant?
Housekeeping attendants are responsible for keeping rooms and public areas at hotels, motels and other lodging establishments clean. No special education is required to become a housekeeping attendant. Some employers might prefer high school graduates, but that is not always the case. Being reliable, responsible and able to follow instructions is important if you want to become a housekeeping attendant. Understanding how to use basic cleaning equipment and cleaning products will help show that you are qualified for the job.
Some lodging establishments might prefer hiring housekeeping attendants who have previously worked as a cleaning person. If you are applying for a job at a four- or five-star hotel, for example, several months or possibly years of prior housekeeping experience might be required. Preference might be given to workers whose experience is in the hospitality industry rather than cleaning office buildings or private homes. Any cleaning experience is helpful, though, if you want to become a housekeeping attendant.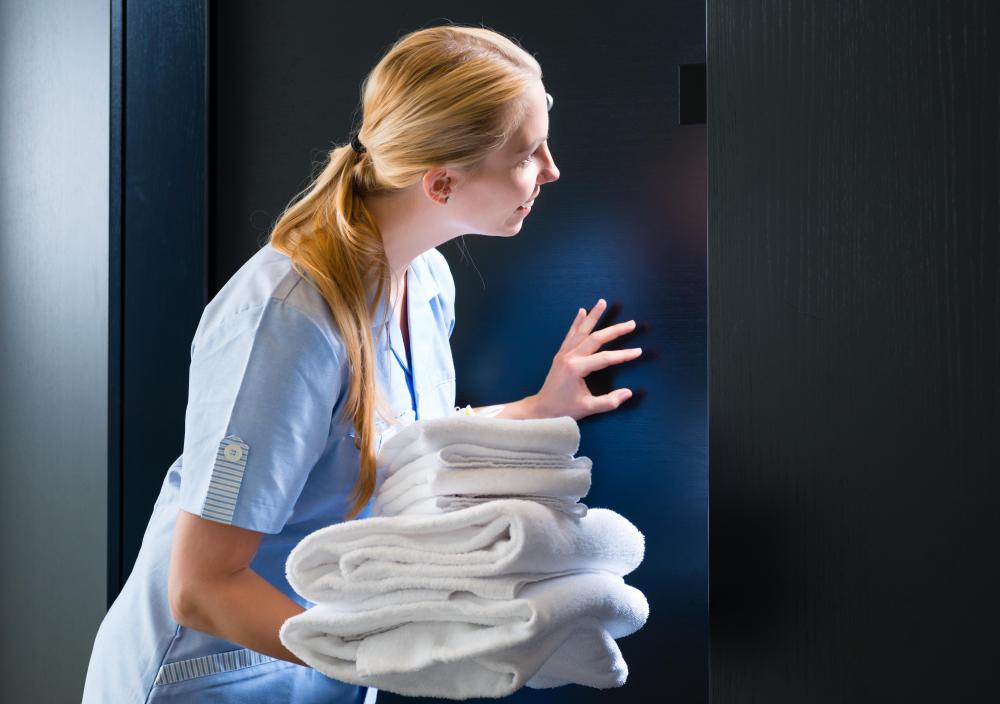 Housekeeping attendants should show strong attention to detail and good organizational skills to adequately clean rooms and maintain well-supplied workstations. Having a friendly personality and good people skills to respond to guest questions and guest complaints are desired qualities if you want to become a housekeeping attendant. Being able to work as part of a team and get along with coworkers is also important, because you will interact with other housekeeping attendants and hotel employees.
Being able to maintain a neat, professional appearance and adhere to wearing a uniform is often necessary if you want to become a housekeeping attendant. Good overall physical fitness, a high energy level and the ability to lift up to 50 pounds also are helpful. Someone in this field also should exhibit good problem-solving skills and be able to maintain confidentiality related to guests, especially if you are working at an establishment that has high-profile or well-known people among its clients.
You can find work in this field by looking at newspaper and online advertisements, by contacting job agencies that place hospitality workers and cleaning personnel and by applying directly to hotels and motels. Displaying good writing and communication skills when filling out job applications and interviewing for positions will help increase your chances of getting hired as a housekeeping attendant. Housekeeping attendants might have to complete housekeeping reports, so writing skills and possibly basic computer skills might be necessary.
After you get the job, you might be paired with a more experienced worker to learn your duties. Listen and do your best to learn everything you can. To advance, it is important to work hard in the job, prove that you are responsible and exhibit leadership skills. Eventually, you might have the opportunity to move up to the role a housekeeping supervisor or another position.