How do I Become a Hospital Administrator?
Hospital administrators are responsible for managing hospitals, outpatient clinics and treatment centers. Among other duties, it is important that managers be able to supervise hospital staff members efficiently so patients receive adequate care. To become a hospital administrator, a candidate generally needs relevant work experience supervising medical staff and health services education and training.
Those wanting to become a hospital administrator may begin by studying health-related topics while completing an undergraduate degree. Relevant majors include pre-medicine, health administration, pharmacology and business administration. Some colleges may offer four-year degree programs in hospital administration.
Acquiring an internship at a hospital during undergraduate studies may also be helpful for a student on a path to become a hospital administrator. A higher level degree is typically required for the position, but many choose to work for several years in other hospital or clinic positions after completing a bachelor's degree to gain valuable work experience. Work experience is helpful for applying to graduate schools, and it gives workers a hands-on understanding of what it takes to work in a clinical environment.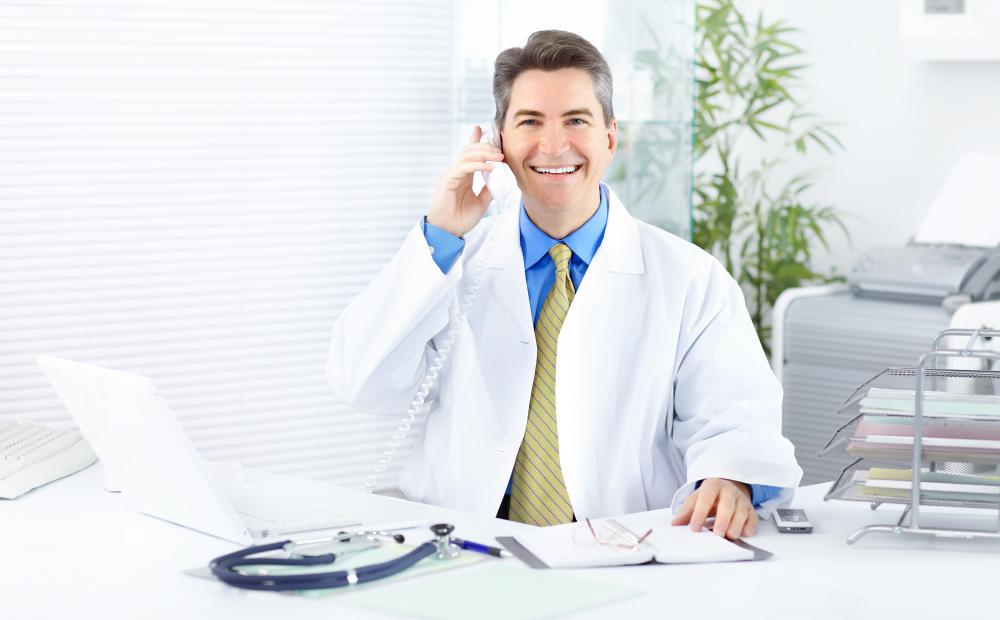 Successful hospital administrators commonly have the ability to manage and understand business concepts accompanied by a keen knowledge of the health care system and its practices. These talents are usually developed during undergraduate and graduate studies that combine both health care education and business management. Those with a medical undergraduate background will often pursue a graduate degree in public health, business or health services, putting them in a good position to become a hospital administrator.
Qualified doctors and physicians may also choose to change career paths to become a hospital administrator. Doctors may practice for several years before obtaining a business degree or other administrative training. It is common for research universities to hire practicing physicians to serve in administrative roles if they have received the proper business training.
Successful hospital administrators need well-rounded skill sets to handle the wide-ranging job duties. Clinical administration responsibilities may include hiring and evaluating doctors, nurses or other administrative staff, creating and implementing policies as well as supervising patient service practices. Administrators may also participate in public relations activities, fund-raising and community health activities.
Continuing education is also an important part of being a successful hospital administrator. Government regulations and health insurance policies are constantly changing, as are medical advances and technology. Administrators regularly attend workshops, conferences and seminars to stay current. Some areas may also require higher level hospital administrators to obtain special licensure or certification.