How do I Become a Gastroenterologist?
Gastroenterologists are doctors who specialize in diseases that relate to the digestive system, or the gastrointestinal (GI) tract. They diagnose and treat medical conditions that deal with the intestines, the stomach, the esophagus, the liver, the gallbladder, the pancreas, and the bile ducts. A person who wishes to become a gastroenterologist will study for at least 13 years. As an undergraduate, the student may take courses in math, biology, and chemistry.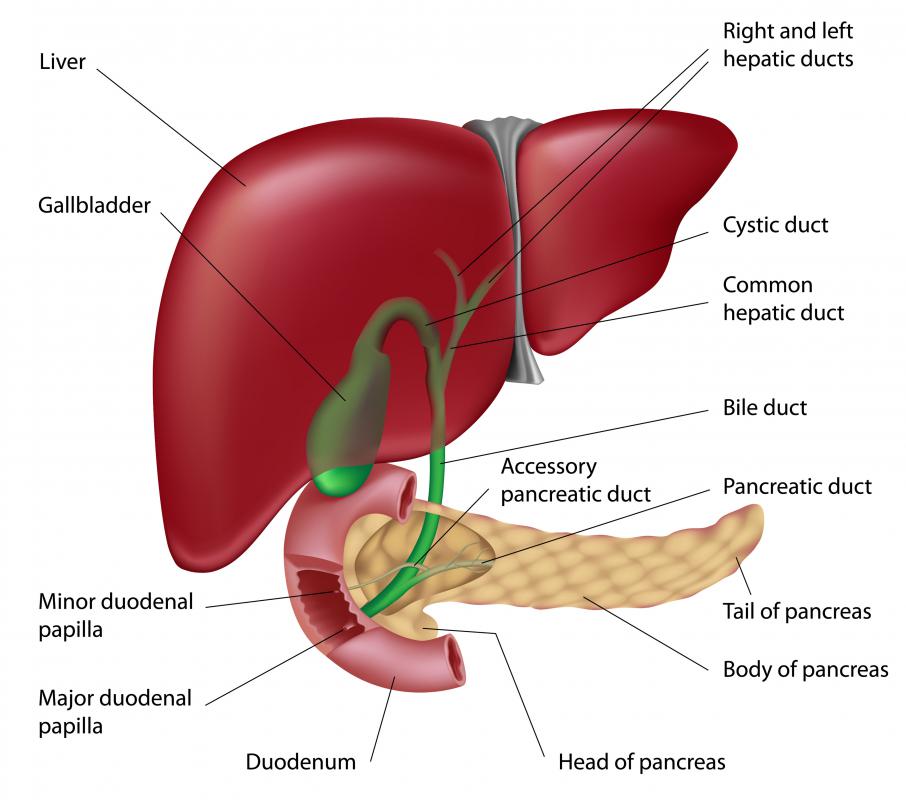 Upon earning an undergraduate or postgraduate degree, the student who wants to become a gastroenterologist will attend four years of medical school. When the student graduates from med school, he or she earns a Doctor of Medicine (M.D.) or Doctor of Osteopathic Medicine (D.O.) degree. After earning the medical degree, the doctor will embark on a three-year program where he or she will train in a general internal medicine residency. After completing the residency, the doctor can choose to specialize in gastroenterology by entering a gastroenterology fellowship.
This fellowship lasts for about two to three years and is an intensive program of study where the student learns about digestive tract diseases. Students learn how to care for patients in a variety of medical environments, diagnose and treat patients with digestive tract medical conditions, perform colonoscopies and other endoscopic procedures, and provide advice to patients on how to prevent diseases. They will also learn how to execute complex medical procedures, such as stretching the esophagus and intestines, removing polyps, and stopping bleeding within the GI tract.
After students complete their training, they are permitted to take the gastroenterology certification exam. This exam is overseen by the American Board of Internal Medicine. Physicians who successfully pass the exam are considered Board Certified in the field of gastroenterology. They can also receive certification by the American Board of Colon and Rectal Surgery.
If a physician decides to become a gastroenterologist, he or she will deal with a variety of diseases related to the digestive tract. Medical conditions such as liver disease, hiatal hernias, hemorrhoids, gallbladder disease, heartburn, cancer, abdominal pain, unexplained weight loss, ulcers, irritable bowel syndrome, and a myriad of other health problems are just some of the conditions he or she will treat. All of these conditions relate to how the body digests food.
Anyone who wants to become a gastroenterologist will need to possess excellent interpersonal skills since doctors deal with patients on a daily basis. Since people who visit a gastroenterologist are sick and worried about their health, the physician will need to have a calming bedside manner, able to set patients at ease. A doctor who pursues this aspect of medicine can enjoy a rewarding career since many of the diseases he or she diagnoses are treatable or curable.