Who Were the Wives of Henry VIII?
The six women who were sequentially married to King Henry VIII of England are often collectively referred to as "the wives of Henry VIII." They are also known as the Queens consort, a reference to their position as powerless partners of the King. Each of Henry's wives had a distinct and colorful personality, and their succession is often cause for comment in history books, since six wives is an unusually high number. The six wives of Henry VIII also represent many important changes in English history, including the famous break with the Roman Catholic Church, which later resulted in the formation of the Church of England.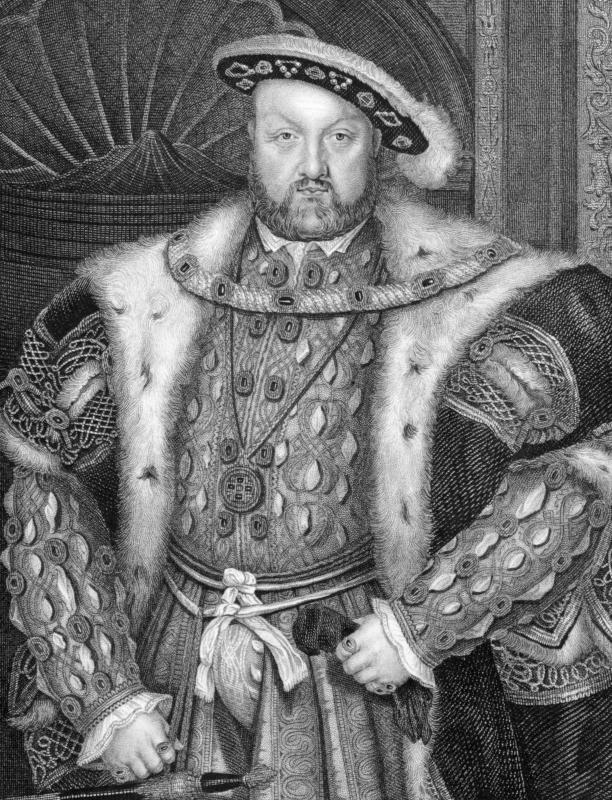 Henry VIII's first wife was Catherine of Aragon, a widowed Spanish princess. Their marriage produced a single child, Mary, who later ruled England from 1553-1558. Mary was a devout Catholic who persecuted heretics vigorously during her reign, earning the nickname "Bloody Mary." However, Henry VIII grew dissatisfied with his first wife, since she failed to produce a male heir and he was attracted to Anne Boleyn, one of Catherine's ladies-in-waiting. Henry VIII petitioned for an annulment from Rome, which was denied, so the king ordered a religious court in England to be the judge; in 1533, his marriage to Catherine of Aragon was annulled, and she died only three years later.
Henry VIII married Anne Boleyn immediately, producing a daughter, Elizabeth, who later ruled England from 1558 until her death in 1603. Elizabeth I may have taken a lesson from the wives of Henry VIII, since she chose not to marry. Boleyn failed to produce another heir, and she was said to have been outspoken and extremely intelligent. This combination of traits led to Henry VIII's eventual dissatisfaction with the marriage, and charges of treason were concocted against her, causing her to be executed in 1536.
In the same year, Henry VIII married Jane Seymour, who produced Henry's only son, Edward VI. Edward only ruled England as a child, through a regent. Upon his death, his half-sister Mary took the throne. Jane Seymour died in childbirth; she is said to have been the favorite of the wives of Henry VIII, and he is buried next to her. After her death, Henry remarried again in 1540, this time to Anne of Cleves, a German woman; the marriage was brief, lasting only six months before Henry applied for another annulment.
The fifth of the wives of Henry VIII was Catherine Howard, a relatively young woman who apparently sought partners closer to her age. When Henry VIII learned of her adultery, he stripped her of her titles and executed her in 1542, burying her next to Anne Boleyn and setting the stage for the final wife of Henry VIII, Catherine Parr, who outlived the King and apparently encouraged him to reunite with his three children.
The colorful history of the wives of Henry VIII reflects the general turmoil that England was experiencing as the nation struggled with religious reformation and external enemies. The multiple marriages, annulments, and executions also illustrate the power that men held over their wives during this period in history. In addition to his six wives, Henry also had an assortment of mistresses; he must have been a very busy man.