Who is Robert F. Kennedy?
The younger brother of United States President John F. Kennedy (JFK), Robert F. Kennedy also ran for the office of President five years after his brother's assassination. He was a United States Senator up until that point, after leaving his post as United States Attorney General. Kennedy's campaign for President was cut short, as was his life, when Sirhan Sirhan assassinated Robert F. Kennedy on June 5, 1968. Kennedy died the next day.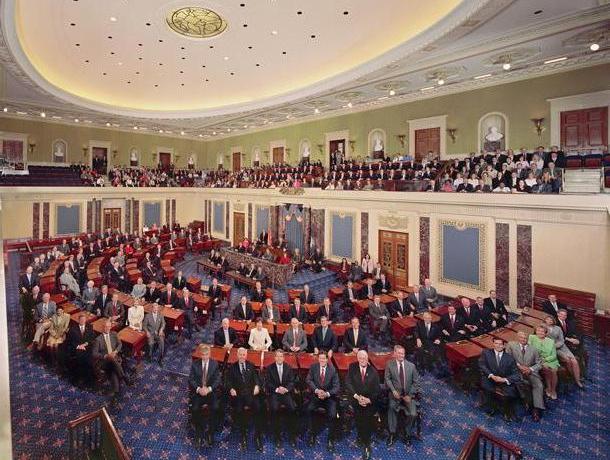 In terms of political accomplishments, Robert F. Kennedy was as important a figure in American politics as his older brother. As U.S. Attorney General under his brother's administration, Robert F. Kennedy became one of JFK's most trusted advisors and was crucial in navigating the U.S. through the Cuban Missile Crisis. After JFK's assassination 1n 1963, Robert F. Kennedy continued his post as Attorney General until 1964 under President Lyndon Johnson but resigned after splitting with Johnson over several issues including the Vietnam War. He then ran successfully for U.S. Senate in New York.
As Attorney General, Robert F. Kennedy battled organized crime and was largely successful in prosecuting several key crime figures. One of Kennedy's greatest accomplishments, however, was his championing of the Civil Rights Movement. He made the movement a central tenet of his tenure as Attorney General and made great strides toward leading Washington away from segregation. His passion and determination in regards to civil rights rubbed off on his brother, who took up the cause as his own. Together, the Kennedy brothers encouraged several important steps for the Civil Rights Movement.
After several years as a U.S. Senator, Robert F. Kennedy announced his candidacy for President of the United States, basing his platform on desegregation and economic equality. While most considered his run to be a long shot, Kennedy pressed on to oppose Eugene McCarthy and Hubert Humphrey in the primaries – Lyndon Johnson withdrew from the race shortly after Kennedy made his decision to run. Kennedy won a key primary in California and his campaign gained steam. The victory was short lived, however; only hours after winning the state, Kennedy gave a speech to his supporters at the Ambassador Hotel. After the speech, aides led him through the kitchen where he was shot in the head by Sirhan Sirhan, a young Palestinian upset at Kennedy's support for Israel.
Kennedy was rushed to the hospital where he died the next day, 6 June 1968. Hubert Humphrey ended up winning the party's nomination, but he lost in the general election to Richard Nixon. As a result of Robert F. Kennedy's assassination, President Lyndon B. Johnson mandated that the secret service extend their protection to all presidential candidates.