Who is Marianne of France?
Marianne of France is a symbol of the French state and values, especially the values of liberty, brotherhood, and egalitarianism. The face of Marianne has changed over the years since she was invented to represent the people and values of France; often, famous actresses have been used as models, and numerous examples of Marianne with famous faces can be seen in the halls of French museums and government buildings. She is probably one of the most recognizable and distinctive symbols of France.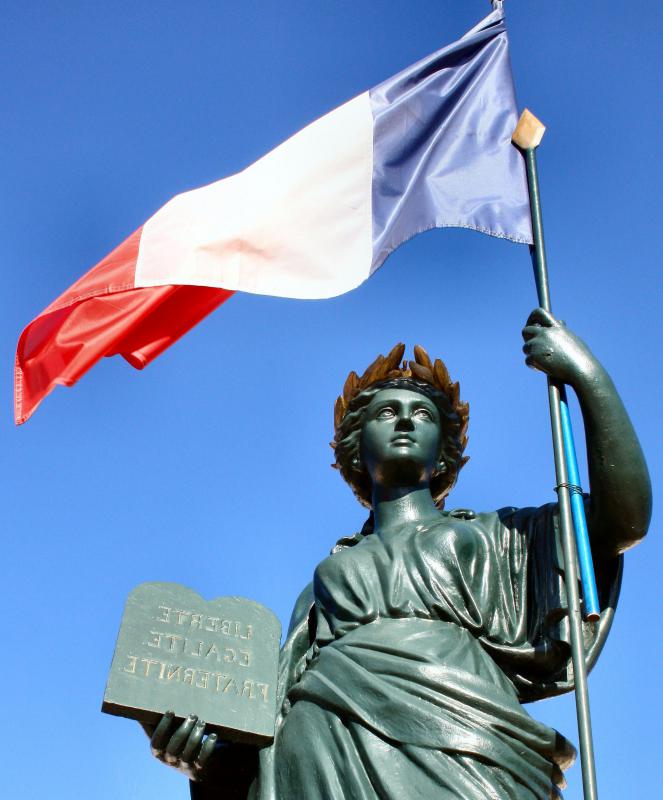 The concept of a female icon who represents a nation or a set of values is quite common. In the United States, for example, many people are familiar with Lady Liberty. The concept for Marianne of France appears to have arisen during the French Revolution, when a woman warrior came to be used as a symbol of freedom, and as a symbol of the common people. By the 1840s, Marianne of France had become an enduring representative of France.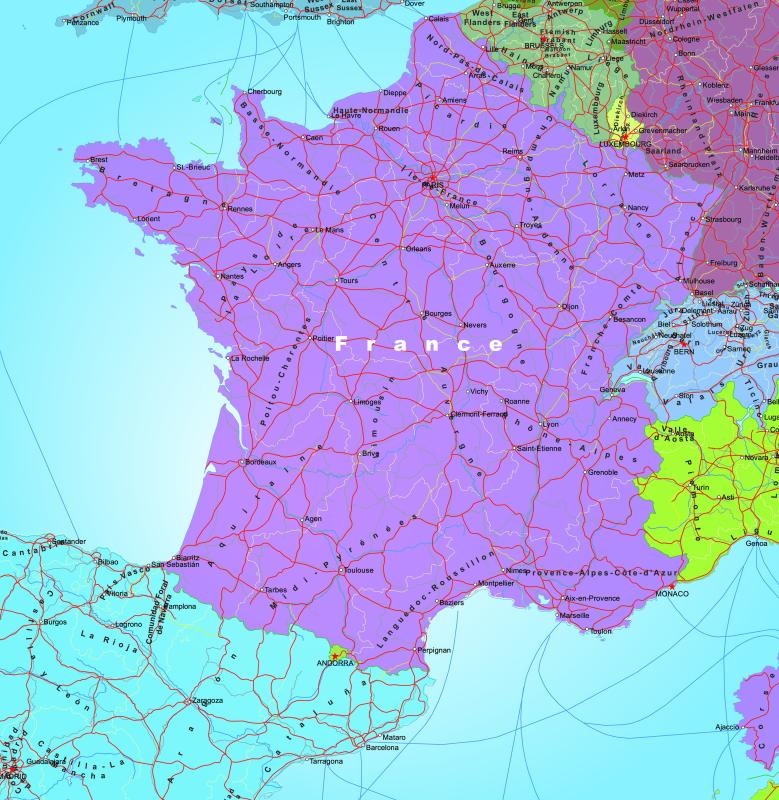 Artists often depict Marianne of France with a very distinctive close-fitting cap which is known as a Phrygian cap. These caps were once worn by freed slaves in Roman society, so that they were readily identifiable, and as a result, they have come to be associated with freedom. Marianne of France also typically has long, flowing locks under her cap, and she may be depicted in traditional peasant garb or in a more war-like fashion, sometimes even carrying weapons.
The name "Marianne" is probably an adaptation of Marie-Anne, a very common name among the French people, and it is meant to symbolize the common people. This symbol of France is a powerful, no-nonsense sort of woman who is meant to be a physical representation of the values which the French hold dear, and it is probably no coincidence that she is also classically depicted as being very beautiful.
Marianne of France is depicted in numerous paintings and statues in France, including some notable works on public art in Paris. She also appears on government seals, with her face being included everywhere from the logo for the French government to the back of the French Euro. Paintings of Marianne also often appear in government offices and courts, silently reminding people of the rich history and cultural values of the French people.