Who is Lady Bird Johnson?
Claudia Alta Taylor Johnson, better known as Lady Bird Johnson, was born 22 December 1912. As a child, she was given the nickname "Lady Bird" because of her exceptional good looks. Her mother passed away when she was just five years old, leaving Lady Bird and her older brothers to be raised by their father, aunt, and staff of family servants.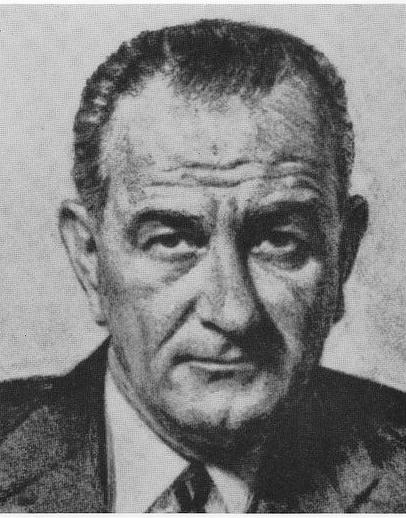 Always an excellent student, Lady Bird received a bachelor's degree in 1934 in art and journalism from the University of Texas. Lady Bird and Lyndon Baines Johnson were married on 17 November 1934 in San Antonio, Texas after a whirlwind courtship that lasted just seven weeks. The couple wanted to start a family immediately, but Lady Bird Johnson suffered several heartbreaking miscarriages. She finally gave birth to her daughter Lynda in 1944. Her other daughter Luci was born three years later.
Throughout her marriage, Lady Bird Johnson was an active supporter of her husband's political career. In fact, during Lyndon Baines Johnson's time as vice president, she visited 33 foreign countries acting as his ambassador of goodwill. Lady Bird Johnson began her role as the First Lady of the United States when her husband succeeded to the presidency following President John F. Kennedy's assassination in 1963.
As First Lady of the United States, Lady Bird Johnson was an advocate for the protection of the environment. She established a capital beautification project, worked to promote the Highway Beautification Act, and created the National Wildflower Research Center. In 1999, she was awarded the Native Plant Conservation Initiative Lifetime Achievement Award in recognition of these accomplishments.
Lady Bird Johnson was also a firm believer in helping low-income children succeed in school. She was instrumental in the creation of the Head Start Program in 1965, a division of the United States Department of Health and Human Services focusing on comprehensive early education, nutrition, and health services for low-income children and their families.
After her husband passed away in 1973, Lady Bird Johnson became one of the most active presidential widows in the history of the United States. She continued her charity work and made numerous public appearances at events honoring her late husband and other influential governmental figures. Lady Bird Johnson also began to serve as a trustee on the Board of the National Geographic Society, co-chairman of the Advisory Council of the American Freedom Train Foundation, and a member of the President's Commission on White House Fellowships.
In 1993, Lady Bird Johnson began to suffer from a number of health problems. She had a small stroke and became legally blind as the result of macular degeneration. By 2002, she was unable to walk without assistance. Today, she rarely makes public appearances and is typically represented at important U.S. events by her daughters.