When Should I Perform a Differential Oil Change?
A vehicle's differential is a part of the drivetrain that transfers torque from the drive shaft to the axles, which in turn provide power to the wheels. A vehicle may have one differential or two, depending on whether the vehicle is rear wheel drive, front wheel drive, or four wheel drive. A rear differential is mounted at the rear of the vehicle on rear wheel drive vehicles, and the gears within that gear box must be lubricated to prevent wear on the gears. Excess heat can lead to the breakdown of the fluid in the case, which means a differential oil change will be necessary.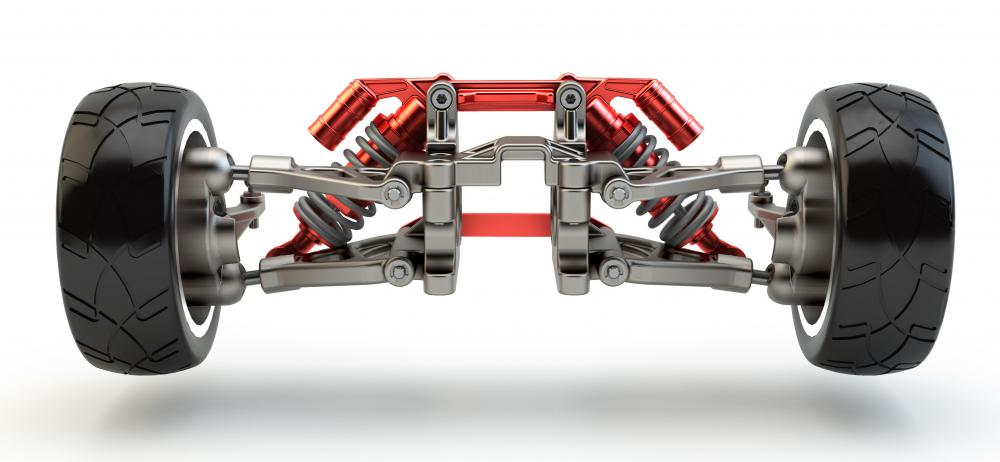 The manufacturer of the vehicle will generally outline how often a differential oil change is necessary. You can usually find this information in the user's manual included with the sale of your vehicle, but if you do not have a manual, you can visit the manufacturer's website or contact them via telephone. It is common for a vehicle to need a differential fluid change approximately every 15,000 miles (24,140 km). If you use your vehicle for frequent long trips, however, it is likely that you will need a differential oil change more frequently. Towing trailers and other heavy objects can also lead to the need for more frequent changes, as can off-road driving conditions.
Performing a differential oil change is not exceptionally difficult, but it will take a bit of time and patience. The vehicle will need to be lifted off the ground if it is a low-clearance vehicle, and the wheels will need to be blocked or otherwise stabilized so the person performing the differential oil change can work safely underneath the vehicle. The fluid fill plug should be removed first, then all the bolts of the differential cover except for the top one should be removed. This allows the oil within the case to drain out slowly, not all at once.
After most of the fluid has drained, the cover can be removed entirely and the gears within can be degreased. The gasket between the cover and the housing will need to be removed and replaced with a new one; it is important to choose the correct gasket to withstand the temperatures the differential will reach during normal use. Gasket removal and installation must be done carefully to avoid damage to the differential casing. Once the cover has been replaced, new fluid can be put into the differential through the fluid plug.