What Was the Garden of Eden?
Mary McMahon
According to the Book of Genesis, the first book in the Old Testament of the Christian Bible, the Garden of Eden was created by God as a place for Adam and Eve, the first man and woman in Christian theology, to live. It is described as lying "in the East," and was filled with a wide variety of plants and animals in addition to the two humans.
According to the Old Testament, God informed Adam and Eve that they could do what they liked in the garden, as long as they did not eat the fruit of the Tree of Knowledge. Some people believe that the Garden of Eden never truly existed on Earth, although several locations in the Middle East have been put forward as potential sites for the mythical garden.

Get started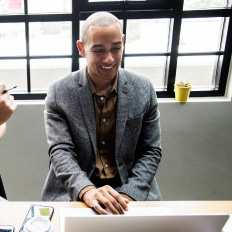 Wikibuy compensates us when you install Wikibuy using the links we provided.
The name "Eden" comes from a Hebrew word, eden, which means "delight." The Garden of Eden is often portrayed as a type of paradise, and it represents innocence to many Christians. The story about it is one of the most well known Biblical stories, and many non-Christians are familiar with the concept. According to popular folklore, Adam and Eve lived simple and innocent lives there until they gave into temptation and ate from the Tree of Knowledge.
When God first put Adam and Eve in the garden, he informed them that eating from the Tree of Knowledge would cause them to die instantaneously. However, another one of God's creations, the snake, informed Eve that eating from the tree would give her a knowledge of good and evil, making her like God. Eve encouraged Adam to eat from the tree with her, resulting in the "fall of man" from a state of innocence to a state of knowledge.
Upon discovering that Adam and Eve had eaten the forbidden fruit of the Tree of Knowledge, God expelled the two from the Garden of Eden. Allegedly, a fierce angel guards the location to prevent humans from entering it again. Eve is blamed for the fall of man by some Christians, since it was she who took the recommendation of the snake and suggested that the pair eat the fruit.
Many stories and poems evoke the image of the Garden of Eden, since it is so universally recognized. Many humans have also engaged in debate over the centuries about the actions of Adam and Eve, with some arguing that knowledge was worth the expulsion from paradise.