What Should I Expect from a Vocational Test?
A vocational test helps individuals find suitable vocations by assessing such areas as ability, personality characteristics, personal interests and the capacity for working in groups. Some vocational tests are broken down into sections that include aptitude testing for mathematics, writing, vocabulary and technological knowledge, while others focus mainly on personality assessment. A vocational test may be taken by adolescents, young adults or those seeking to make a mid-life career change. Once the ability assessment has been completed, a series of questions is usually presented to match abilities with areas of personal interest.
The Myers-Briggs test is probably the most-widely used vocational test. This test focuses mostly on defining personality traits and examining how individuals relate to groups and authority figures. A Myers-Briggs test may be given by employers to determine if job candidates possess characteristics that are suitable for a particular job.
The Myers-Briggs test presents a series of questions that inquire about personal preferences for working in groups, environments that are most comfortable for individuals and how one may prefer to communicate. The test typically consists of 50 to 75 multiple choice questions. It is used not only to assess vocational abilities, but to define personality traits and relationship qualities as well.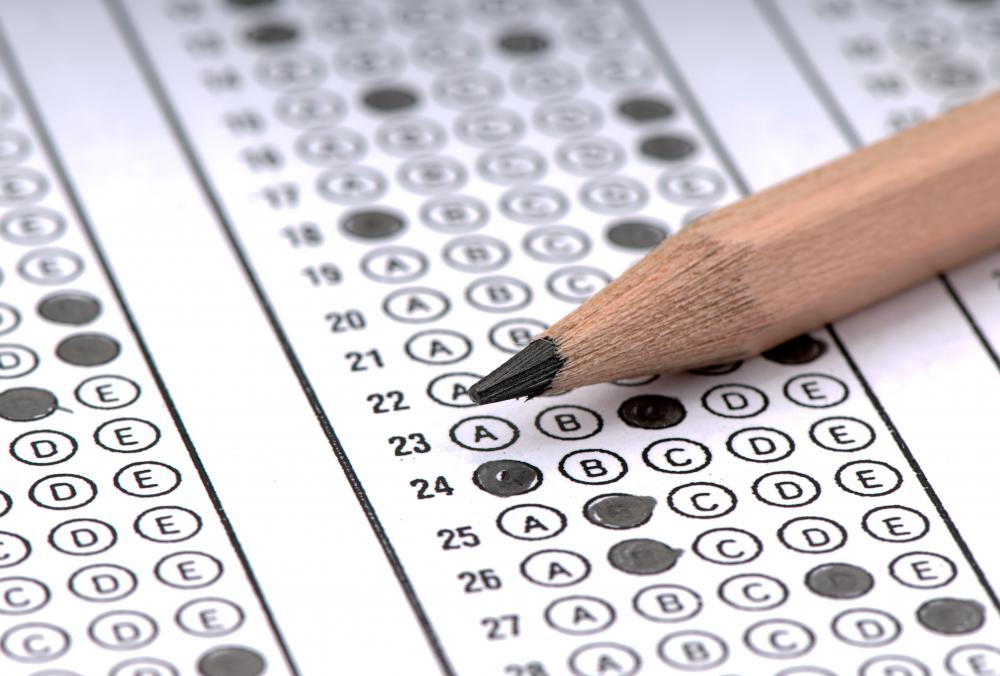 There are other vocational tests that focus solely on an individual's area of interest and match those interests with specific careers. A vocational test of this type will typically ask a series of questions inquiring about interest in working on problem solving, creative tasks, organization or mechanics. The areas of interest are then paired with matching careers. For example, one whose test answers show a high level of interest in organization and problem solving may receive suggestions for careers that involve business administration or mathematics.
Another type of vocational test measures vocational aptitude in addition to the individual's area of natural interest. A vocational aptitude test generally includes several multiple choice questions broken down into general categories, such as mathematics, science, mechanics, reading and writing. The area that receives the most correct answers is generally considered to be the strongest area of skill.
Once the skill level has been determined, a series of questions regarding personal preferences and interests will usually follow. This also tends to be a multiple choice section that inquires about personal preferences for working in groups as well as artistic and economic interests. The two tests are then analyzed to find vocations that match the individual's skill level and primary areas of interest.