What Should I Expect from a Renal Ultrasound?
In a renal ultrasound, an ultrasound technician or doctor will use an ultrasound machine to image the kidneys. This type of medical imaging study is performed for a variety of reasons, including the diagnosis of kidney disease, management of kidney disease, and monitoring of progress after surgery. It is a painless procedure which usually causes no discomfort, and it is performed on an outpatient basis, with the patient being able to leave after the ultrasound is performed.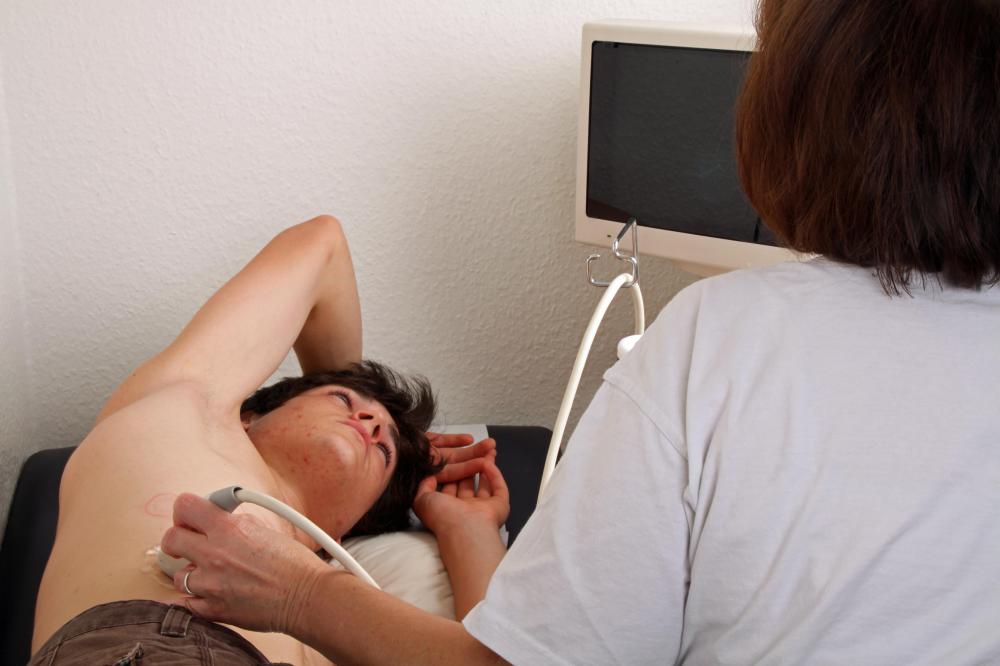 A doctor may perform a physical exam before the renal ultrasound begins, and the patient is asked to refrain from drinking carbonated beverages before the procedure, and to make sure that his or her bladder is full for the procedure. The patient may be asked to change into a hospital gown to make the technician's job easier, or to wear loose, comfortable clothing which can easily be adjusted by the technician. During the renal ultrasound, the patient lies down, and the technician may adjust the ultrasound table or provide pillows to make the patient more comfortable, as long as these measures will not interfere with imaging quality.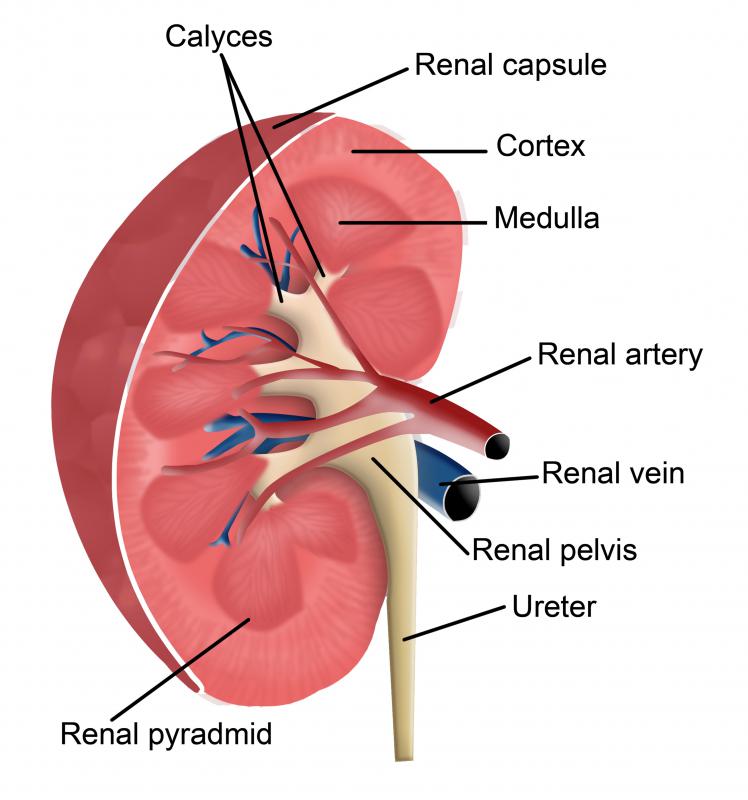 Before the technician starts the ultrasound, a conductive gel will be applied to the patient's abdomen. The gel is often cold, but it will warm up as it rests on the patient's skin. Next, the technician will use an ultrasound transducer to get an image of the kidneys and bladder, which will be seen on a monitoring screen. The technician is usually happy to point out anatomical structures of interest or to answer questions from the patient. Sometimes, it may be necessary to press the transducer in very firmly to get a clear image. The technician may also save still images from the procedure so that a doctor can review them.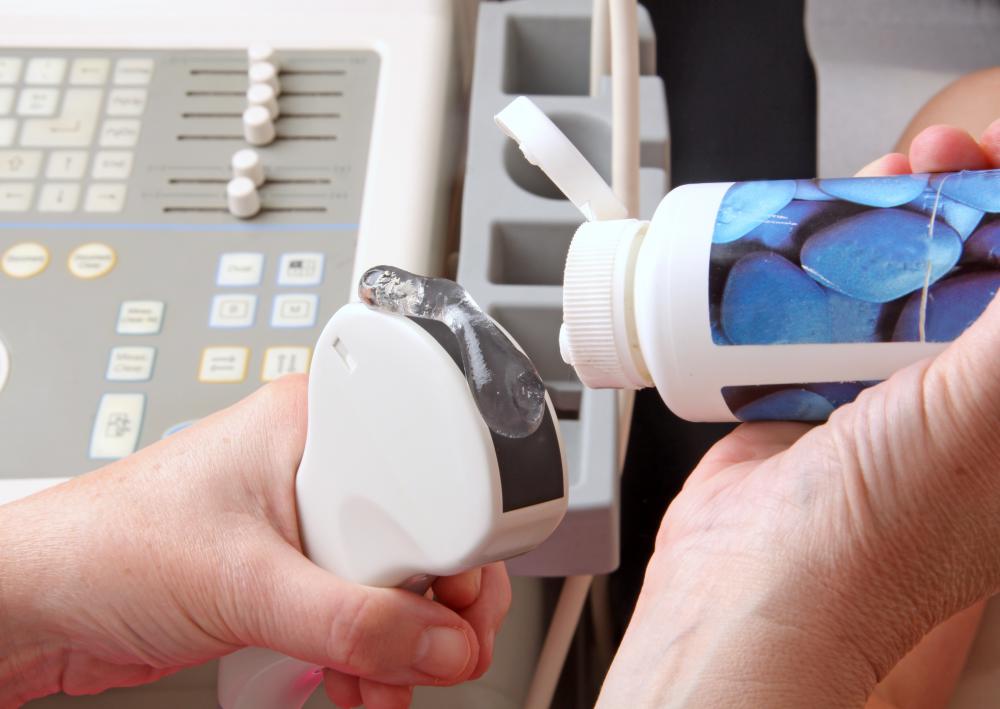 After the ultrasound of the kidneys is over, the technician will wipe off the gel and allow the patient to get dressed, if he or she changed into a gown for the kidney ultrasound. A doctor will review the results of the ultrasound and discuss them with the patient. Renal ultrasound can be used to identify a kidney mass, learn more about the structure of the patient's kidneys and bladder, check for signs of enlargement, and identify other physical problems with the kidneys and urinary tract. It can also be used for ultrasound-guided medical procedures.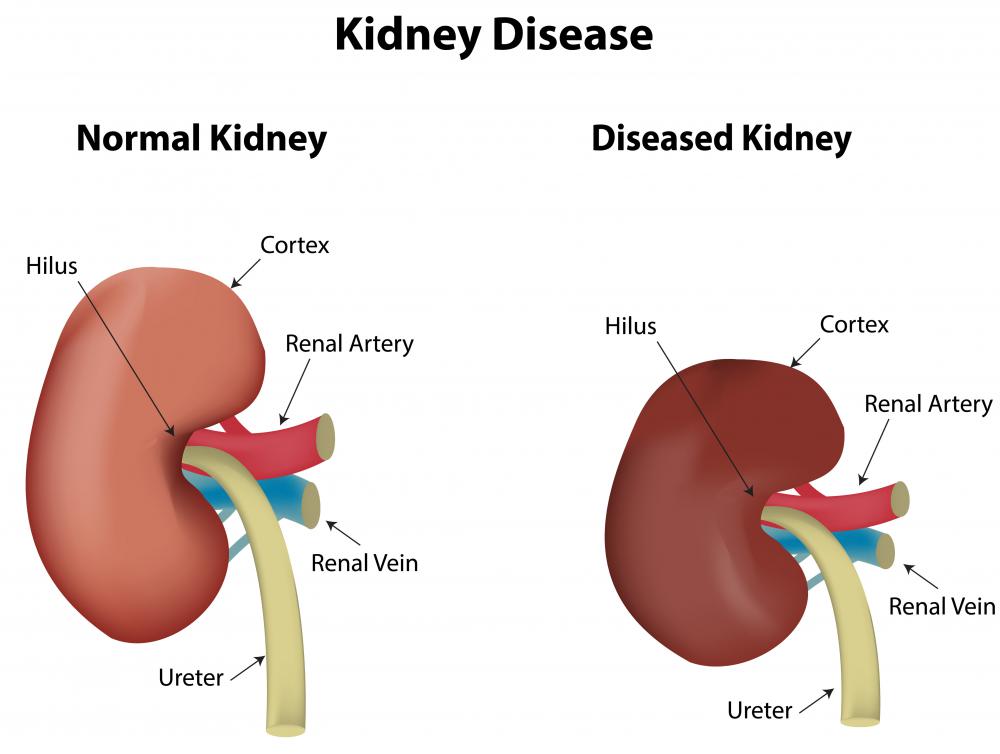 Depending on why the ultrasound was performed, it may take several days for the doctor to review the ultrasound before he or she discusses it with the patient, or it may be possible to review the results immediately. The ultrasound technician may not be able to provide very much information to the patient, depending on his or her level of qualification. Patients should not take silence or lingering over specific areas of the abdomen as a bad sign.