What Is Whole Grain Oatmeal?
Whole grain oatmeal is a type of hot cereal often made with water, milk or cream, containing whole grain old fashioned oats or steel cut oats. Some oatmeals may contain other types of whole grains combined with rolled or steel cut oats, increasing the amount of whole grains per serving. Grains such as quinoa, wheat berries, buckwheat and barley may be included in a whole grain oatmeal, most often containing some type of natural sweetener to increase palatability. Oatmeal is often promoted as a healthy alternative to cold cereal, as it contains a high amount of nutrients like fiber and amino acids.
Commercial oatmeal often contains old fashioned rolled oats or steel cut oats, both being the same grain processed into different shapes. Oats are natural whole grains that must be cooked with water or milk, making a common hot breakfast cereal accompanying fruit, honey and spices like cinnamon or nutmeg. Sometimes an oatmeal will already contain sugar in the packaging, as well as dried fruit such as raisins, strawberries or bananas, combined with different types or natural or synthetic flavorings. Since oatmeal is naturally gluten-free, a gluten-free whole grain oatmeal may contain other naturally gluten-free grains such as quinoa or millet.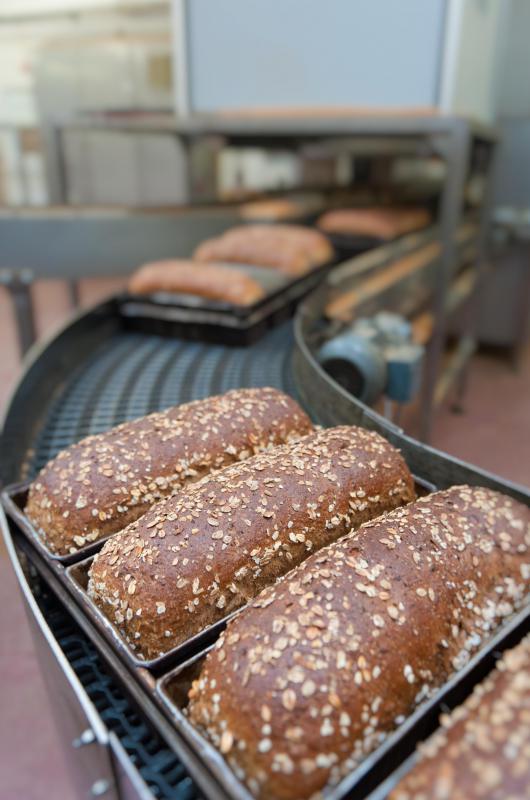 To increase the amount of whole grains per serving, a whole grain oatmeal may contain other types of grains like wheat berries, rye, barley or buckwheat. These grains are cooked in the same way as oats, doubling in size when exposed to a hot liquid. Rolled oats are the most common choice of oats in oatmeal, often resulting in a larger amount of oatmeal after the cooking process. Steel cut oatmeal is a less processed form of oats, often sold in many health food stores and generally producing a lesser amount of oatmeal after cooking.
Oatmeal is often sweetened with sugar or honey, yet some oatmeals contain no sweetener at all and are simply cooked with milk or cream until a desired consistency is reached. Nutritionists often advocate the use of a whole grain oatmeal in lieu of a sugary breakfast cereal, often due to the higher nutrient content present in oats and other accompanying whole grains. There are many different types of essential amino acids present in these grains, as well as a high amount of fiber. Some studies looking at the effect of fiber on lowering cancer rates often use oatmeal as a source of research.