Wet set hair is hair that has been prepared to be placed in rollers. The hair is shampooed, conditioned, and toweled dry. It is then combed out and split into individual sections. A roller is placed at the end of each of the hair sections, and the hair is rolled onto it. After allowing the hair to naturally air dry, the rollers are removed and the hair can be styled.
There are a few benefits of having wet set hair. No heat or heat-related appliances have to be used, so the hair often looks much healthier. Rollers can produce tight curls and this can make it easier to control a hair style. Bounce and shine can be added to the hair by using the method. Curls will typically hold for a longer period when rollers are used because of the air-drying process.
Certain hair-care products should be used for hair that is going to be placed onto rollers. Shampoos should thoroughly cleanse the hair, but at the same time, they should be gentle enough not to strip the natural oils. Any conditioners being used should not leave any heavy residue on the hair, since this can leave it looking flat or even oily. While the hair is damp, a firming or holding solution can be added to the ends or to the roots for extra holding power.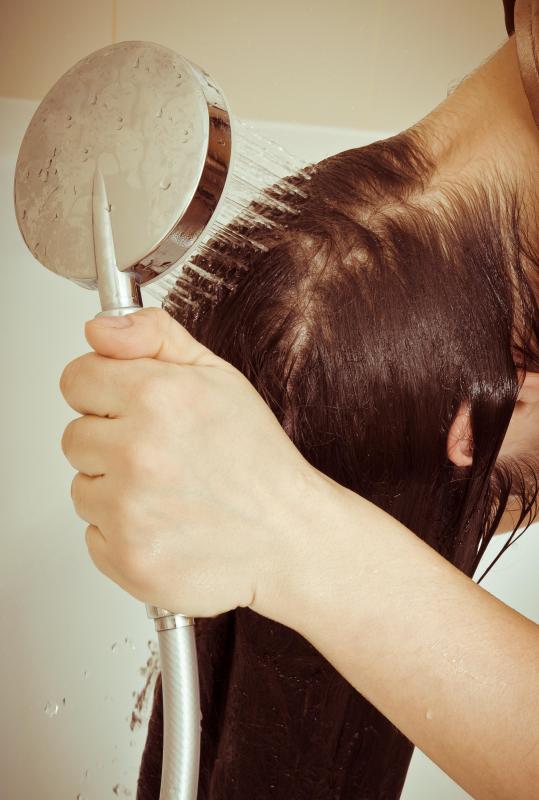 The wet set hair method can produce tight, tiny curls, or rollers can be used for a straight style. This all depends on the size of the hair roller. Larger rollers can be placed in the hair for a long straight look or to produce looser, flowing curls. Thinner, longer rollers can make tighter or spiral-shaped curls. The shapes of the curls can also be a different texture if more or less hair of the hair is added to the roller set.
Hair set in this way can be dried using a hooded hair dryer, but this may take some of the sheen and bounce out of the style. No rollers with grabbing teeth should be used for this method because the hair can become tangled in the roller and produce broken, frizzy, and lifeless hair. For added lift, an extra-strength hair spray can be applied to the wet set hair an hour before it completely dries.