What Is Umbilical Vein Catheterization?
Umbilical vein catheterization is the act of inserting an umbilical venous catheter (UVC) into the umbilical stump of a newborn, also known as a neonate, so that medication or other fluids can be administered intravenously. The procedure is typically used as a life-saving measure, such as when there is a need for emergency administration of drugs. An umbilical cord stump is usually able to take cannulation, which is the insertion of a tube for purposes such as these, for about a week after delivery.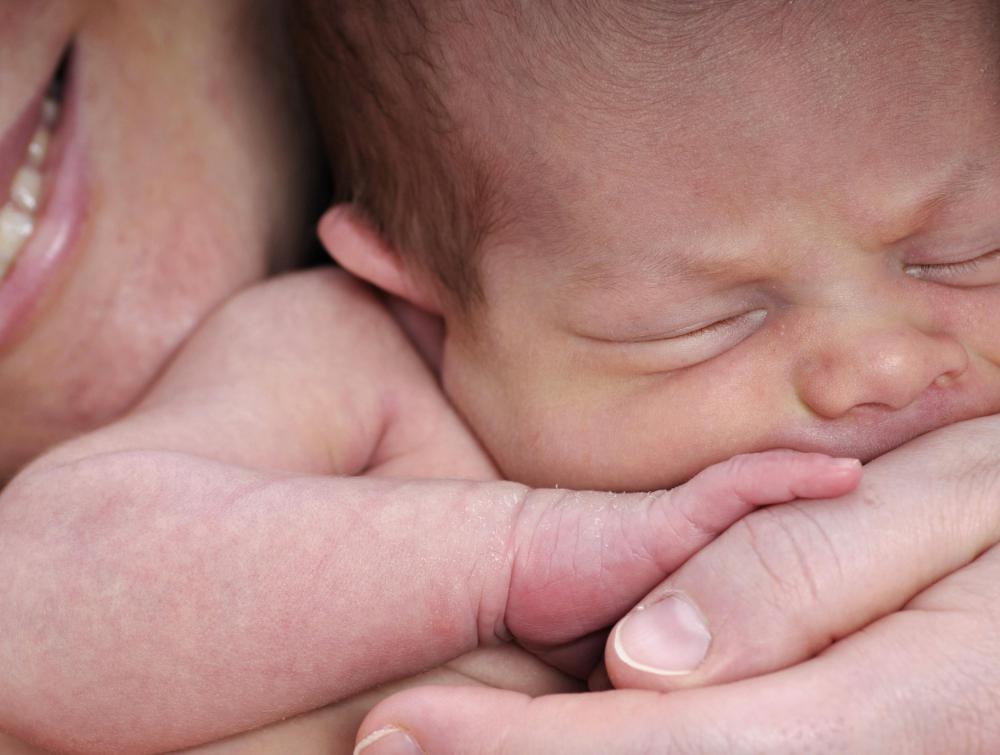 One of the most common reasons for umbilical vein catheterization is emergency resuscitation. A catheter may also be inserted to manage trouble with the bowels or feeding. It can be used for some of the problems associated with a premature birth as well.
Before the procedure, the newborn is usually connected to a cardiac monitor. The baby is then placed facing up under a radiant warmer. Then the area around the stump is sterilized and surrounded with sterile surgical drapes.
The umbilical vein catheterization process begins with the horizontal cutting of the cord. Once any potential bleeding from the umbilical veins is stopped, the catheter is attached. The depth of the catheter depends upon the condition of the newborn. In an emergency situation, it will typically only be inserted as much as needed to make a connection, though the ideal placement is deeper into the cord.
After placement of the catheter, a medical professional will usually take an x-ray of the area. This is to ensure that the catheter is in the correct position. After necessary adjustments have been made, it is secured, either by being taped or with silk thread known as purse-string suture.
There are some risks associated with umbilical vein catheterization which may require that the catheter be removed and that the newborn be treated with additional medication or other measures. Some of the most common include infection and blood clots near the catheter site. The catheter may also prevent proper blood flow to the limbs or organs in the lower portion of the body such as the liver or the intestines.
In addition to a vein, there are two arteries in the umbilical stump. An umbilical artery catheter (UAC) can be placed on one of these arteries in a manner similar to the UVC. Some of the most common reasons for using a UAC include trouble with blood pressure and breathing problems. It can be used to administer medication or to remove blood samples without the use of needles.