Trypanophobia is an extreme reaction of fear to the use of needles in any type of medical environment. While many people experience some degree of aversion to receiving a shot at the doctor's office, persons who suffer from trypanophobia tend to take on levels of anxiety that can result in the occurrence of a panic attack. This extreme aversion to needles can lead to serious health issues, as the phobia will motivate individuals to forego medical treatments and tests that involve the use of a need to inject medication or to take blood samples.
While the general concept of being afraid of hypodermic needles has been around for a long time, the actual identification of the situation as a phobia took place in the early 1990's. The phenomenon is estimated to affect in the range of ten percent of adults living in North America. As with many different types of phobia, the severity of the symptoms provoked by this phobia will vary in severity from one person to the next, as well as vary in strength and intensity from one situation to another.
As with many different types of phobias, trypanophobia is usually associated with some event or series of events that led to the extreme fear of hypodermic needles. The fear may be exhibited after a hospital stay in which the attending medical staff unknowingly caused a great deal of pain while giving injections to the patient. Childhood memories of relatives or friends who were severely frightened of needles can also lead to a lifelong battle with this type of phobia.
Treating trypanophobia can sometimes involve finding ways to desensitize the trypanophobic to the anticipated pain and discomfort associated with the fear of needles. A topical anesthetic cream may be administered prior to introducing the needle to the skin, minimizing the stinging sensation. The use of sedatives in advance such as a small amount of anti-anxiety medication or the administration of laughing gas may ease the fears of the patient sufficiently to allow for the use of needles. Cognitive Behavioral Therapy, or CBT, has been helpful with a number of phobias, including trypanophobia, as the therapy is understood to retrain the brain to not engage neural pathways that lead to the creation of agitation at the sight of a needle.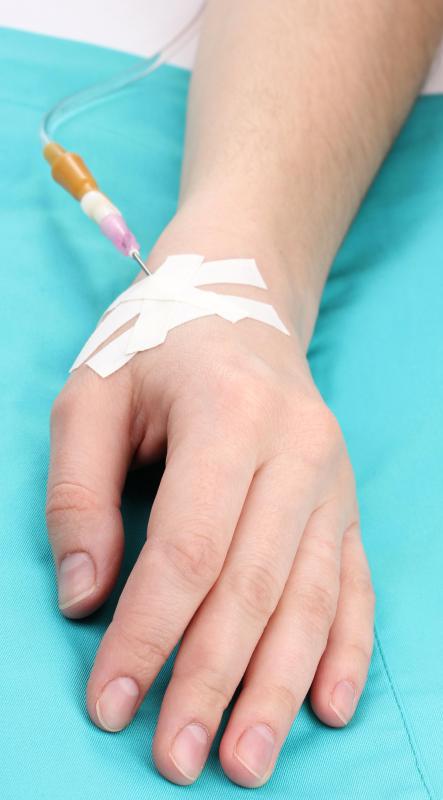 While trypanophobia can be debilitating, there are ways to manage and even eliminate the phobia. With the help of a qualified healthcare specialist, the most appropriate form of treatment can be identified and administered. Eventually, the trypanophobic can be free of the fear of hypodermic needles and be able to undergo various medical procedures with relative calm and ease.