What Is Torta Di Ricotta?
Torta di ricotta is a pie filled with ricotta cheese. This dish is usually sweet and is served as a dessert. Sicilian immigrants have brought recipes for this desert into new countries, and it is now made in many parts of the world. Though there are many variations on this dish, they are all made by combining ricotta cheese and eggs and placing this filling in a pie crust to bake.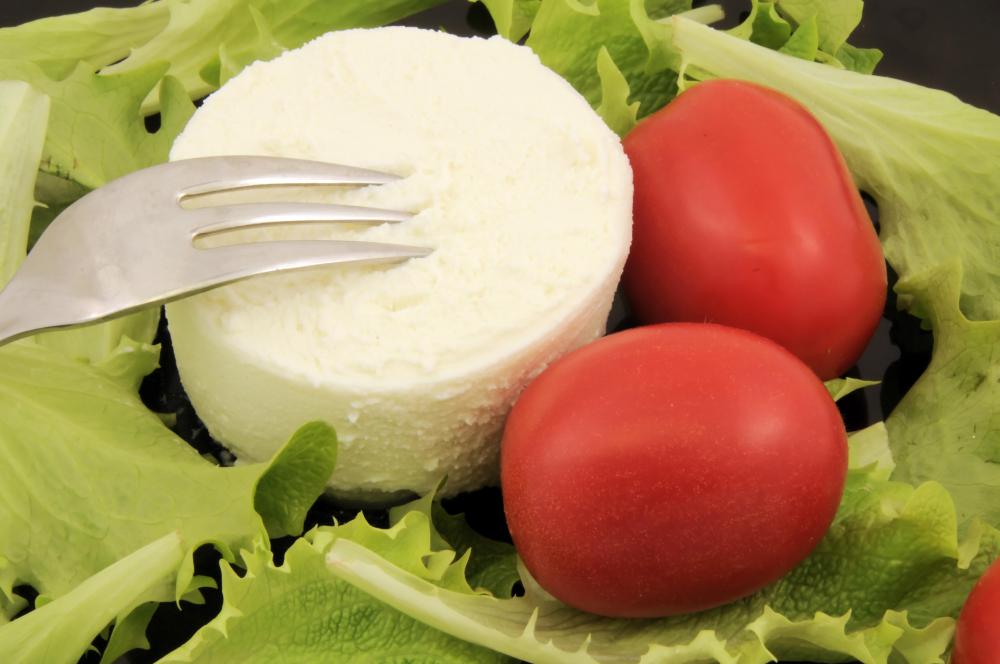 The main ingredient in torta di ricotta is ricotta, which is a type of serum cheese. The cheese is a by-product of making another type of cheese, often provolone. It is made by recooking the whey portion of milk and extracting any additional solid milk that forms on the surface of this liquid. Ricotta is not aged but is used fresh or kept refrigerated for a short period of time.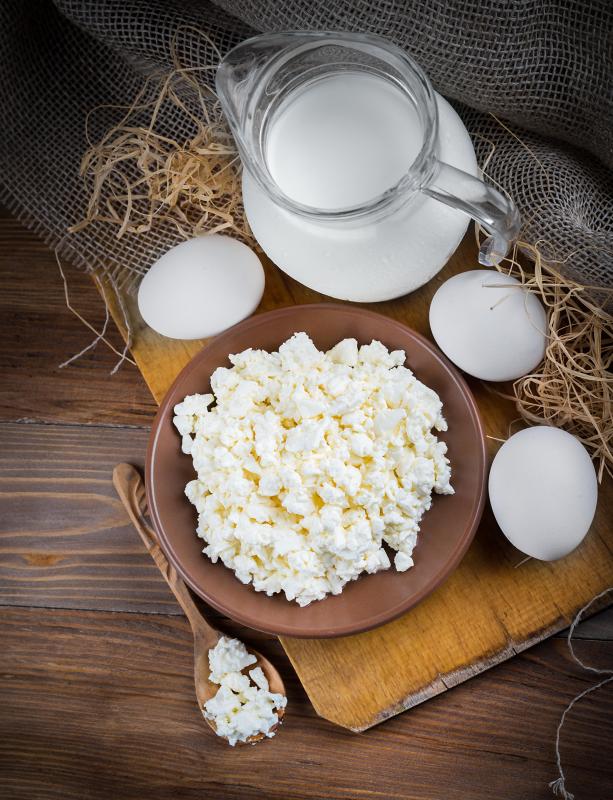 The filling of a torta di ricotta is made from ricotta cheese, egg, sugar, and vanilla. Though there are many variations on this dish, these four ingredients are standard in most recipes. Pine nuts, currants, dried fruits, and spices may all be added to the torta filling. The eggs are standard in torta di ricotta because they give the filling a custardy texture and help it to hold its shape. These ingredients are mixed together thoroughly before they are placed in the pie.
In order to be considered a torta, or pie, and not a tart, the crust of the torta di ricotta needs to completely encase the filling. The crust is made from flour, eggs, butter, sugar, salt, baking powder, and sometimes milk to give the dough enough moisture. There are many variations in recipes for the crust of the torta, though any standard pie crust recipe can be used.
Assembling a torta di ricotta is relatively easy. The crust needs to be divided in half, and one half of it spread out evenly in a pie dish. The filling is added and the other half of the crust is rolled out to and placed on top of the pie. The edges of the crust are then crimped together.
It is also relatively simple to bake a torta di ricotta. The pie is cooked in an oven and heated at about 350 degrees Fahrenheit (180 degrees Celsius) for about 45 minutes. Once the pie is cooked, the filling will set and will hold its shape when sliced.