What is Tooth Resorption?
Tooth resorption is when the cells in a person's body destroy his tooth. Cells attack and wear away a person's tooth from either the inside or the outside of the tooth. These two types of tooth resorption are called internal and external. Resorption can also occur in the root of the tooth. Treatments for each of the two kinds of resorption will differ.
When cells destroy a tooth from the outside or the inside, it is often the result of pressure against the tooth. Sometimes this is caused by other teeth pressing against the tooth or from devices that are created for the mouth, such as braces. Failure to practice good dental hygiene, including brushing and flossing, may result in bacterial infections in the tooth that lead to inflammation and decay. In children, it is natural for external tooth resorption to occur when a new tooth is coming in. The new tooth puts pushes down on the baby tooth, causing it to become loose and fall out.
Internal tooth resorption is when the inside of a tooth is attacked and destroyed. Typically, it starts on the inside of the tooth or the tooth's root and hollows it out. Many times, this type of resorption is hard for a dentist to treat because the instruments he uses are not made for use inside the roots. Root canal therapy is often called for with this kind of resorption.
Root canal therapy is done by a dentist. It involves making a small opening in the tooth and using dental instruments to suck out all of the damaged tissue and roots. The attacking cells are also taken out of the tooth. The affected tooth is then capped with a crown or filling. If the root canal is effective, the internal resorption will not reoccur within the tooth; if the dentist is not able to save the tooth with root canal therapy, the tooth will have to be taken out.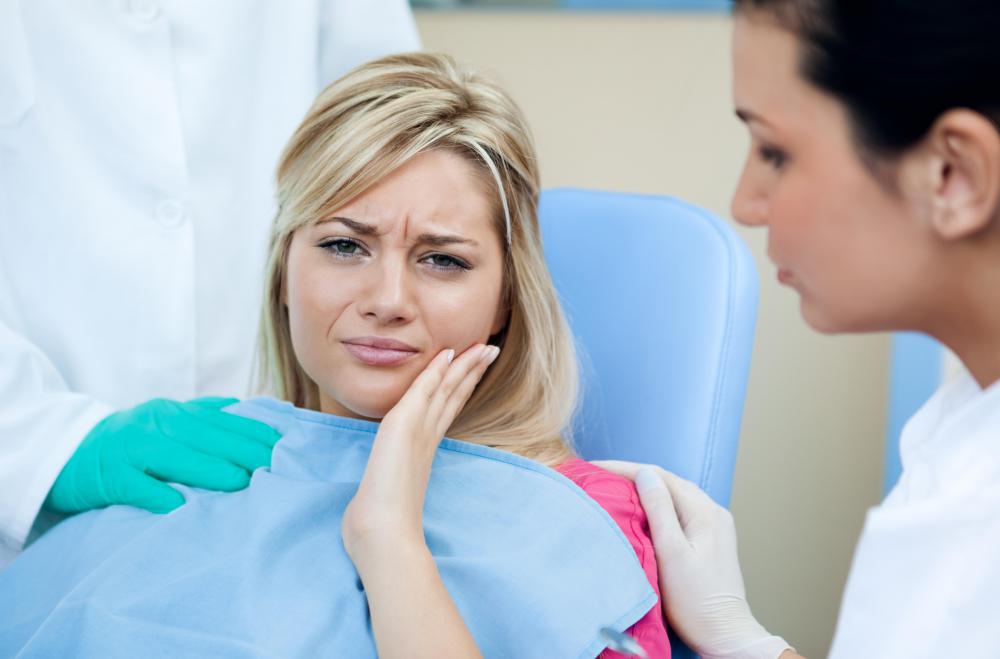 External tooth resorption is often worse than internal, because the cells eat away at the lining and enamel of the tooth. If the resorption occurs on the root of the tooth, the cells destroy the root externally. Many times, a person first notices that external resorption is occurring when his tooth becomes loose and wobbly. This type of tooth resorption usually results in a total tooth extraction if it is not taken care of immediately.