What is Tissue Granulation?
Tissue granulation is a process by which fibrous tissue rich with blood capillaries replaces blood clots formed at the site of a healing wound. Through this process, healthy and normal skin is able to replace skin that was damaged. The tissue that forms over a wound during this process is called granulation tissue. The tissue that forms usually has a light pink color and a relatively rough texture; it is also quite moist and tends to be bumpy in appearance. Granulation tends to form inside the base of the wound from which it spreads until it has filled the whole wound.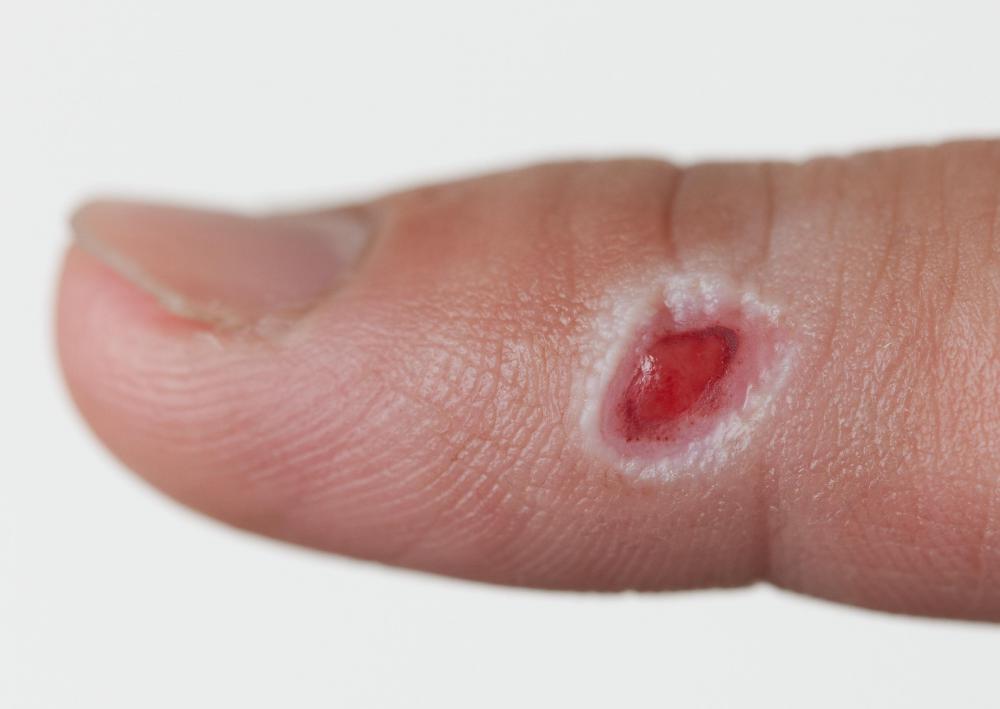 Extensive tissue granulation generally only occurs when the edges of a wound are not in direct contact with one another. A paper cut, for example, will probably not undergo a significant degree of granulation because there is no need for extensive new tissue to fill the wound. When a significant amount of granulation does occur, it often leaves a visible and wide scar because of the difference between the new and the old tissue.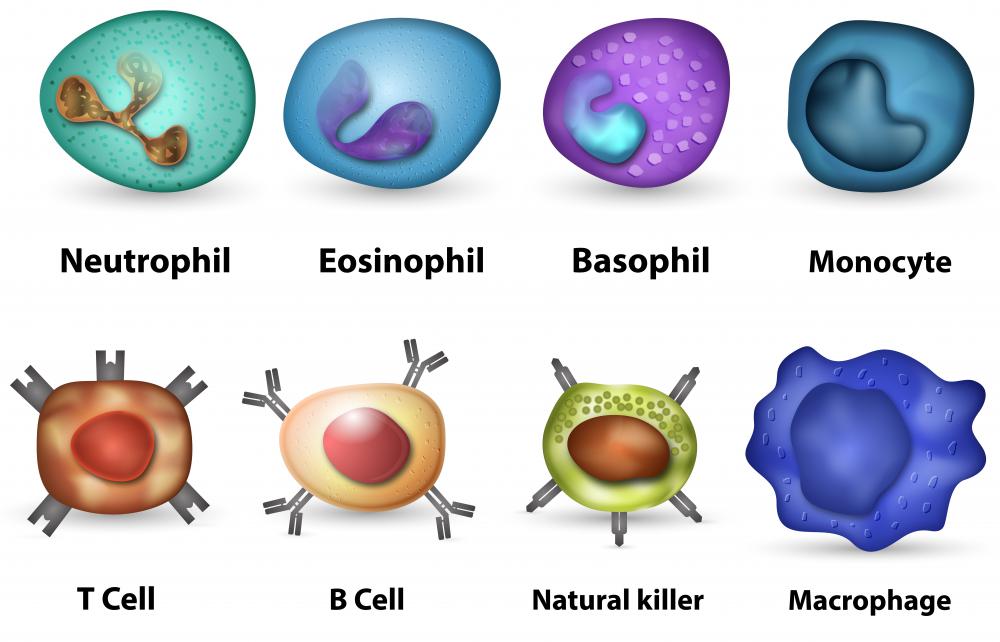 There are three main phases to the entire process of wound healing. In the first phase, known as the inflammatory phase, the body's main goals are closing the wound, stopping blood loss, and preventing infection. It usually lasts for two to five days. The second phase is known as the proliferative phase; it tends to last from two days to three weeks depending on the severity of the wound. Tissue granulation occurs in the proliferative phase, during which new, healthy tissue reforms and rebuilds the area of the wound. The final phase of wound healing is the remodeling phase, when the new tissue fully integrates with the old tissue. This phase can take weeks, months, or even years depending on the severity of the wound, and in many cases, complete remodeling is impossible and scars remain behind.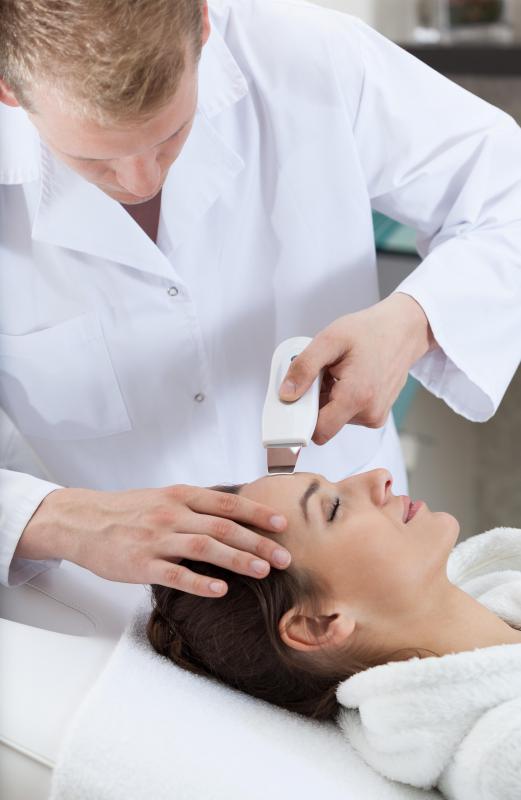 A few types of tissue are involved in the granulation process. The outer layer of the tissue is called the extracellular matrix and is formed from quickly-made structural proteins. There are also immune system cells active within the area, particularly macrophages and neutrophils, which work to prevent infection from infiltrating the wound. Vascular tissue, which carries blood, is essential and forms as a part of granulation tissue with the purpose of carrying a sufficient supply of blood to the newly forming tissue. With these and other components, tissue granulation helps protect and rebuild broken skin.