What is the Treatment for Toxemia?
The treatment methods for toxemia can vary depending on the severity of the symptoms. Toxemia is a condition that affects pregnant women, most often developing during the last trimester. Women suffering the condition usually have high blood pressure, swelling, and may have protein in their urine. Mild cases are sometimes treated with bed rest alone, but more severe cases may require hospitalization and medications to lower blood pressure.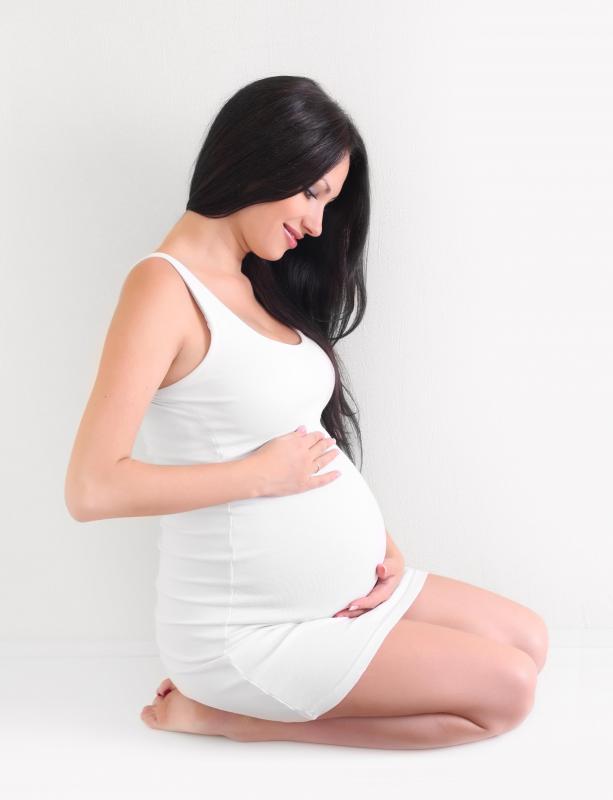 Medical research has not yet determined the exact cause of toxemia, so without a known source of the illness, doctors usually attempt to treat the symptoms. Without treatment, the condition has the potential to become life threatening for both the baby and the mother. Toxemia is more common in first-time mothers, affecting about 6% of such pregnancies, as opposed to 1% of women who have previously given birth.
One of the most serious symptoms of toxemia is high blood pressure, because it can result in damage to the kidneys and limit the blood supply to the baby. High blood pressure is often the underlying cause of protein in urine and swelling. In severe and prolonged cases, high blood pressure can cause life-threatening seizures. Severe cases of toxemia are usually accompanied by dangerously high blood pressure, and in those cases, it may become necessary to induce delivery of the baby. In most all cases, delivery proves to be an almost immediate cure of the condition and the associated symptoms.
Even moderate cases of toxemia often require hospitalization. Doctors want to be able to closely monitor the condition, so that if it escalates, they can perform an emergency delivery of the baby. While hospitalized, mothers are usually given blood pressure medications in pill form or through an intravenous drip (IV). When emergency treatment is required, the mother may be given magnesium sulfate by direct injection.
Magnesium sulfate usually lowers blood pressure much more quickly than other blood pressure medications, but it can also pose more risks. This may be why it is often used only in emergency situations. Sometimes magnesium sulfate injections can result in over lowering of blood pressure, which can cause heart attack or pulmonary edema, both of which can be fatal. Other serious risks associated with magnesium sulfate treatment include loss of bone density, impaired vision, and problems with breathing.
Most cases of toxemia are mild and patients are sometimes allowed to treat and monitor their conditions from home. Treatment usually consists of complete bed rest and diets that restrict sodium. Most of the time, home treatment also involves careful and repeated monitoring of blood pressure.