What is the Treatment for Blocked Salivary Glands?
Salivary glands allow saliva to discharge into a person's mouth. Their healthy functioning is critical to everything from eating to dental health. The condition known as "blocked salivary glands" can be treated with fluids, medications, ultrasound waves, or surgery. Manual extraction and home remedies may also be successful in removing a blockage.
The salivary glands can be found all around a person's mouth and throat. When saliva can not travel through the glands, it can be painful, especially during eating. People suffering from blocked salivary glands are likely to experience pain when opening their mouths, difficulty swallowing, swelling in the area of the gland, and a dry mouth.
Some diseases can be responsible for allowing salivary glands to become blocked. Stones formed by minerals in saliva that gather in the glands and crystallize are likely to cause blockage as well. These are more likely to appear if a person has a illness, is dehydrated, has had a facial or neck injury, or is on certain medications.
If the salivary gland blockage is caused by stones, there are several different options for treatment. A doctor may push on the stone inside the mouth to see if it will come loose. If the stone doesn't come out, he or she may recommend that the patient drink plenty of fluids and try to produce some saliva by sucking on sour pieces of candy. Many times, the push of the saliva through the glands will help the stone come out.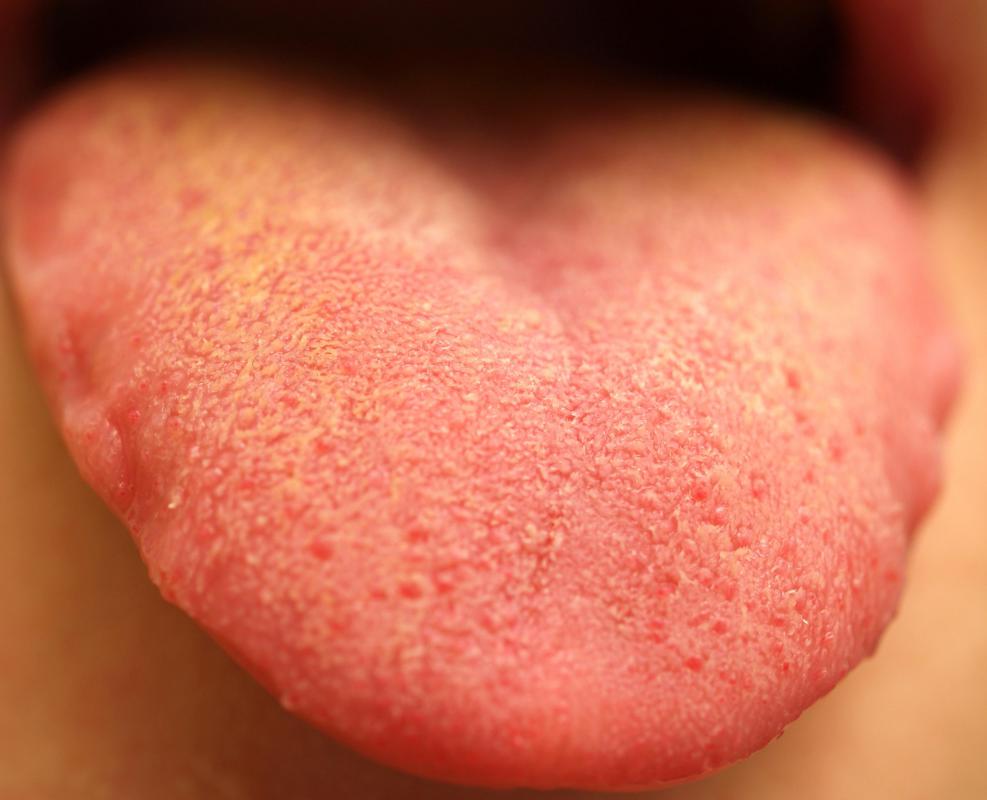 Should the obstruction remain in the gland, a doctor may next recommend ultrasound treatment, an endoscope, or surgery. Using ultrasound waves on the stone can cause it to into smaller pieces that can simply be pushed out of the glands by the saliva. Endoscopic treatment, on the other hand, involves inserting a tool for extracting the stone attached to a tiny camera into blocked salivary glands, allowing health professionals to observe the exact location of the blockage and remove it. Surgery is normally only used if all other less invasive treatments fail.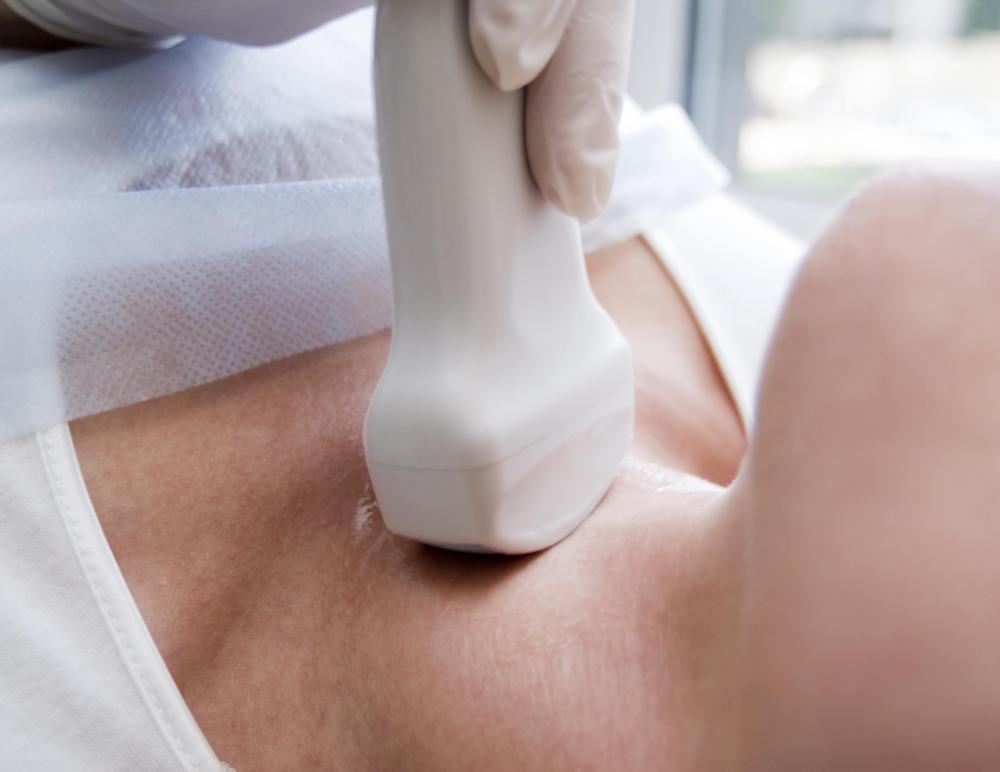 When blocked salivary glands are not caused by stones, treatment may require the use of anti-inflammatory drugs and other types of medication. Obstructions that are the result of diseases like HIV, hypothyroidism, the mumps, or Sjogren's syndrome usually require specific medications to assist in opening up the salivary glands. People who suffer from these diseases must also make sure they drink plenty of fluids and practice good oral hygiene so that they can help prevent any blockages from occurring.
Blocked salivary glands can be treated with fluids, medications, surgery or ultrasound waves.

The salivary glands lie in and around the throat and mouth.

Blocked salivary glands can be painful, especially while eating.

Ultrasound waves may cause stones in the salivary glands to break into smaller pieces.