What is the Treatment for a Low Red Blood Cell Count?
A person with a low red blood cell count has anemia. This medical condition causes fatigue and a lack of energy. Once diagnosed, a doctor may recommend blood transfusions or taking medication to increase blood cell production. An anemia patient can help to relieve the symptoms of this disorder by eating well and making sure that he or she gets enough rest.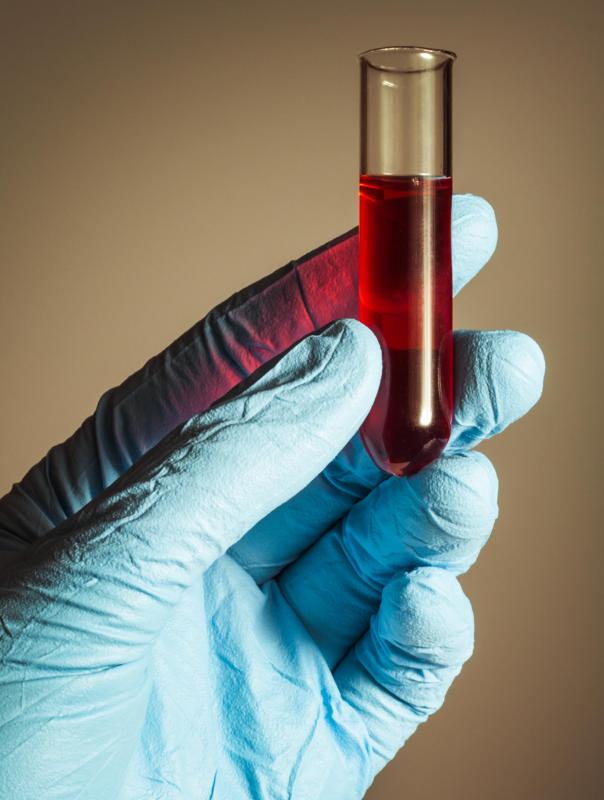 The red blood cells in the body are necessary to transport oxygen to the organs and tissues. A blood test can measure the hemoglobin level in the body. Normal levels range from 12-18 and if the reading is 10 or below, the patient is diagnosed with anemia.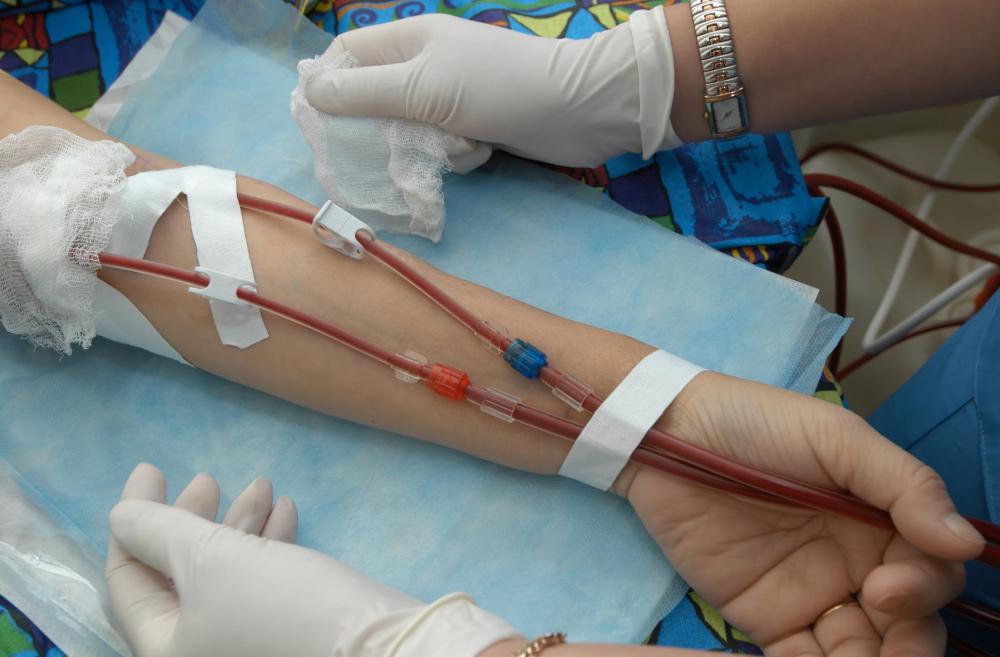 An individual who is undergoing cancer treatments will likely have his or her red blood cell count measured regularly. He or she will be instructed to tell the treating physician if he or she experiences shortness of breath or fatigue, since these are both signs of anemia. Other signs of anemia are chest pain and dizziness. If the condition is severe enough, cancer treatments must either be stopped for a time or the level of chemotherapy drugs must be reduced until the red blood cell count returns to a level in the normal range.
Anemia may be treated with one or more blood transfusions. Receiving blood from a donor who does not have this condition will cause a higher level of red blood cells in the patient's body. Medications may be prescribed to help to increase the red blood cell count. Before taking this step, the doctor and the patient need to weigh the risks of this type of therapy versus the benefits that it offers. Using medication for this purpose may be the right choice in a situation where the patient objects to having a blood transfusion, either for personal or religious reasons.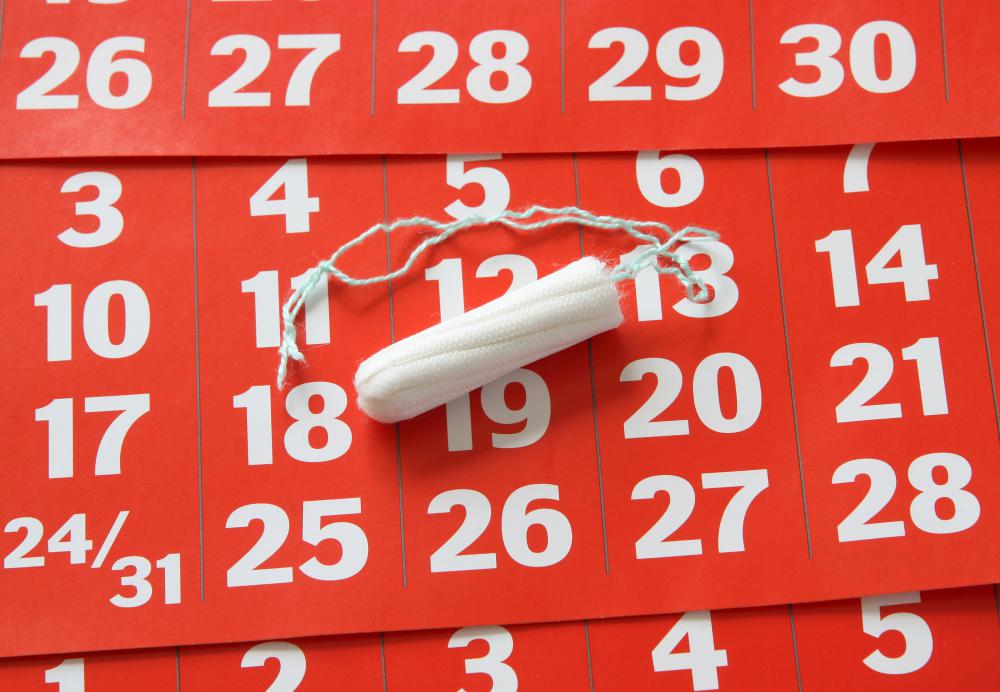 A patient who has been diagnosed with a low red blood cell count can help his or her recovery progress by making sure that he or she takes time out to rest. Some people find it easier to deal with this condition if they plan their activities around the time of day that they feel most energetic.
Eating well is an important part of staying healthy, and it's even more crucial after an anemia diagnosis. A diet that includes fruits and vegetables will provide the nutrients needed to help bring the blood cell count back to normal. Working with a dietitian can help an anemia patient make good choices about which foods to eat.