What is the Tohono O'Odham Nation?
The Tohono O'odham Nation is a tribe of Native Americans who live mainly in the Sonoran Desert of southeastern Arizona. There are more than 28,000 enrolled members of the Nation. Although most Tohono O'odham have moved to the United States, a small portion are located across the border in northwestern Mexico. The Tohono O'odham Nation speaks a common language, Uto-Aztecan, which is a dialect of the Pima group of Native American languages. Uto-Aztecan is the 10th most-spoken indigenous language in the U.S.
Geographically, the Tohono O'odham Nation lives on four separate pieces of land that, when added together, represent the second-largest reservation in the U.S. The land of the Tohono O'odham stretches for almost 100 miles (161 km) along the border of Arizona and Mexico and has been their home for more than 2,000 years. When combined, the land belonging to the Nation totals about 2.8 million acres (1.13 million hectares), approximately the size of the state of Connecticut. In addition to the main reservation near Tucson, the Tohono O'odham live on the Florence Village, San Lucy and San Xavier reservations. Some 20,000 tribal members remain living on these reservations.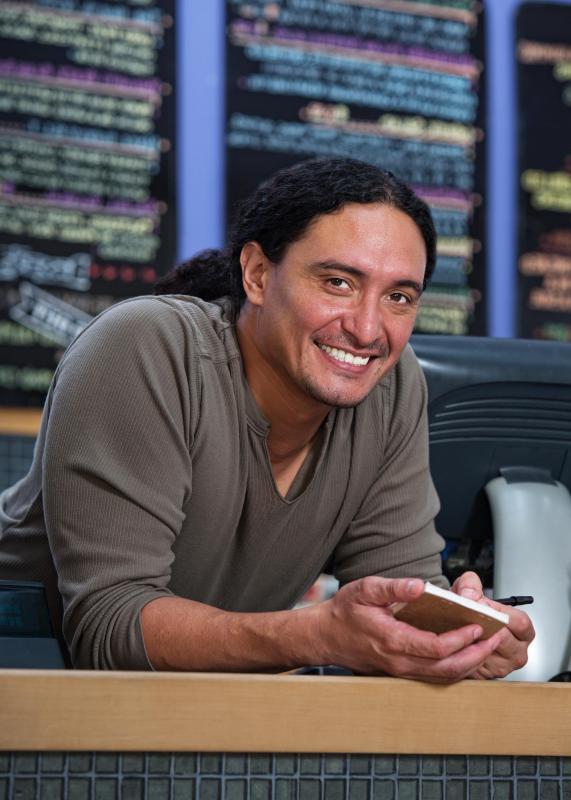 All of the reservations are overseen administratively by a central government located on the main reservation in Sells, Arizona, which is the capital of the Tohono O'odham Nation. Organized into 11 local districts, the government of the Tohono O'odham Nation is made up of three branches: the executive, which includes the chairmen and vice-chairmen of the 11 districts; the judicial, which includes the judges and courts; and the legislative, which houses the tribal council representatives from each of the administrative districts. As a whole, the Tohono O'odham Nation is governed by a democratically elected chairperson and council. The Tohono O'odham Nation operates its own educational system, which includes a college, a fire department and several recreation centers, a health center and a public utilities company.
Economic support for the tribe comes from a variety of sources. Some of the Tohono O'odham still farm or engage in subsistence ranching. The tribe also sells and leases copper mineral rights to support itself and has established both an Industrial Park to attract businesses as well as a 23-acre (9.3-hectare) foreign trade zone. Gaming from the three casinos that the tribe operates has become the major source of support for the tribe in terms of revenue and jobs creation.