What is the Styloid Process?
The styloid process is a pointed, protruding part of a bone, and it usually serves as an attachment point for muscles, tendons and ligaments. There are several such structures on the human skeleton, including one on the temporal bone of the skull, one each on the radius and the ulna in the lower arm and one on the foot's fifth metatarsal that is more commonly referred to as the tuberosity of the fifth metatarsal. In addition to serving as a muscle attachment point, the styloid process also can serve as a bone landmark in orthopedics to help determine the location of various ligaments, nerves and other body structures during surgery or diagnosis.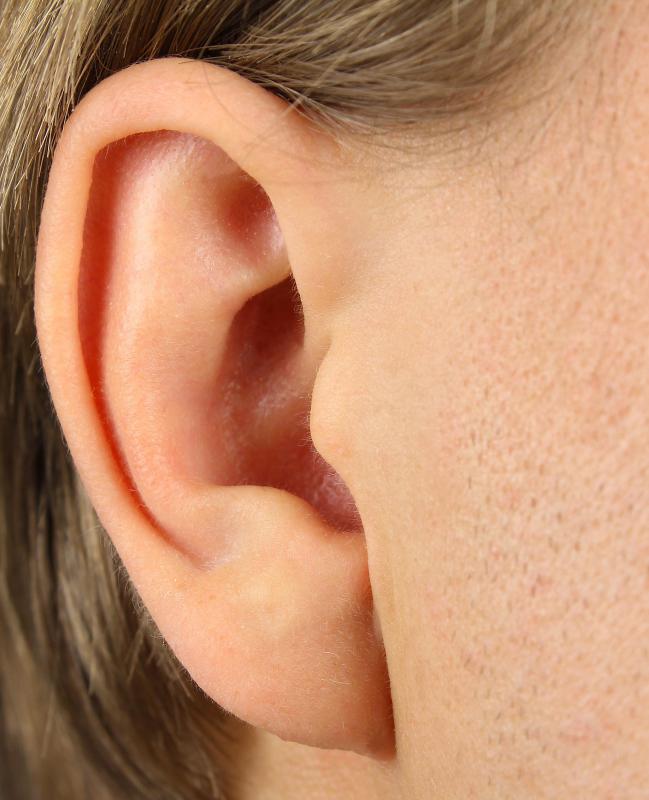 On the human skull, the temporal styloid process is located beneath the ear, extending downward from the temporal bone and pointing toward the front of the skull. Muscles that attach to this spinelike bone help move the tongue and larynx. On rare instances, this bone protrusion is enlarged, leading to a condition referred to as eagle syndrome. Its rarity and its wide range of symptoms make eagle syndrome difficult to diagnose, but it often results in pain in the throat and while moving the tongue because the elongated bone rubs against ligaments and muscles during swallowing and other movement of the mouth, especially extension of the tongue. Eagle syndrome can appear to be a mass in the back of the throat that sometimes is mistaken for a swollen tonsil, and it usually is treated with surgery to shorten the elongated bone in order to reduce its contact with and abrasion against surrounding tissues.
The radial and the ulnar styloid processes are located at the wrist end of the ulna and the radius bone, and they serve as attachment points for ligaments and tendons that extend to the muscles of the forearms. Rather than being long and spinelike, these protrusions are more rounded and conical. Fracture to either of these bony protrusions can cause wrist pain and is more common in the radial styloid process. A break or fracture of the radial styloid process is also called a chauffeur's fracture and usually occurs when the bones of the wrist are compressed against the styloid process. In most cases, this type of fracture is treated with surgery that involves repositioning the bone and the use of pins, plates or screws to hold the fragments in place in order to facilitate healing.