What Is the Posterior Placenta?
A posterior placenta is a placenta attached to the back wall of the uterus. The back wall of the uterus is the side of the uterus that is closest to the mother's spinal column. The term "posterior" means "in the back," and is the opposite of anterior, which means "to the front." The position of the placenta depends largely on the location of the egg when it has been fertilized. The fertilized egg attaches to the wall of the uterus and begins to grow from that location.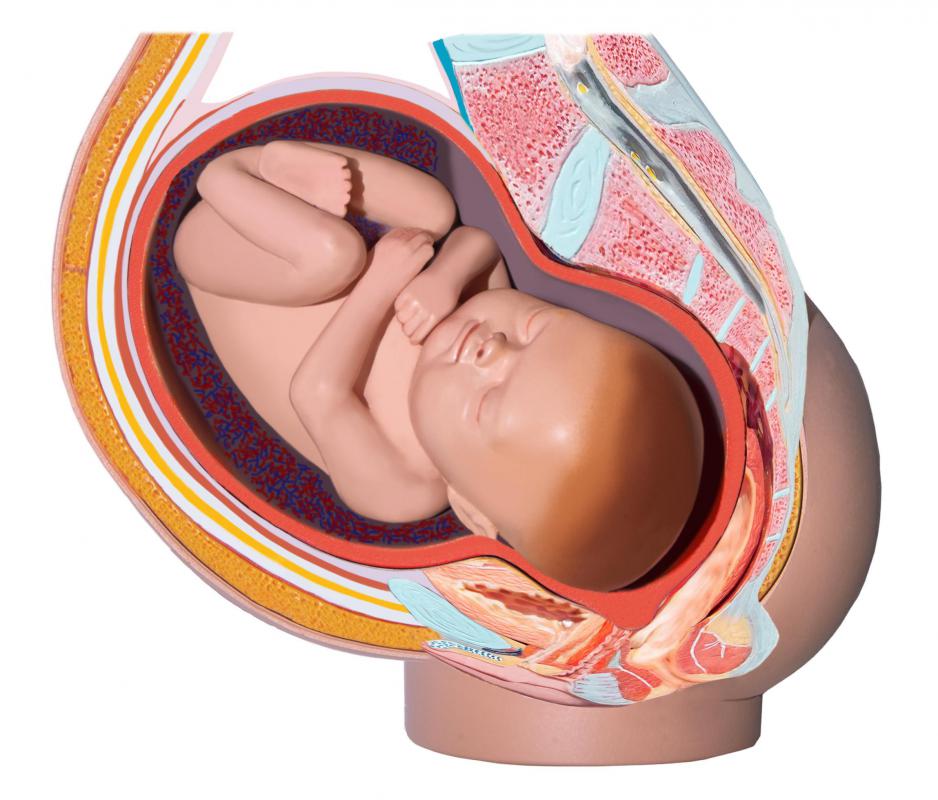 The uterus is a thickly muscled, pear-shaped organ nestled in a woman's pelvic bones. During pregnancy, the uterus enlarges as the baby grows. The placenta, the important liver-shaped organ that transfers oxygen-rich blood and nutrients from the mother to the baby, is attached to the inner wall of the uterus. The placenta might attach to the front side of the uterus, facing the woman's belly, called an anterior placenta. If the placenta attaches to the back wall of the uterus, it is called a posterior placenta.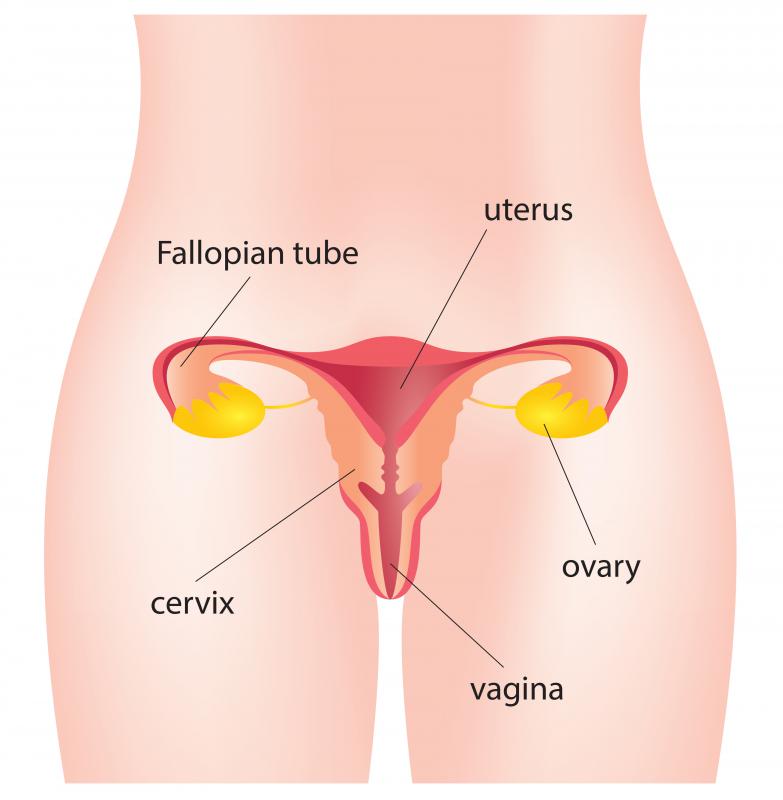 Both anterior and posterior placenta positions are considered normal for the mother and developing baby. Concern arises when the placenta develops toward the cervix, called placenta previa. In such a condition, the placenta might detach from the narrower and less stable cervix at bottom of the uterus, and complications might result from excessive bleeding or premature labor.
A placenta posterior is further described by the vertical location in the uterus. For example, a posterior placenta fundal indicates that the placenta rests toward the upper half of the back wall of the uterus. According to obstetricians and midwives, the posterior placenta fundal location is the most optimal location, because it encourages the baby to shift into the occiput anterior position before birth. In the occiput anterior position, the baby faces the mother's spine, and the small crown of the baby's head is flexed toward the birth canal.
Mothers rarely detect the position of the placenta, although women with a posterior placenta might feel the baby's movements earlier and stronger than mothers with an anterior placenta. This is because a posterior placenta fills the back wall of the uterus, forcing the baby forward and closer to the woman's belly where movements and fetal heartbeats are more easily detected. Ultrasounds, first used for obstetrics in the 1960s, detect the position of the placenta and developing baby. On occasion, the placenta will shift as the uterus grows larger. Mothers who are diagnosed with placenta previa might discover that the placenta has shifted into a posterior placental fundal or anterior placental position by the time of birth.