What is the Pathophysiology of Epilepsy?
The pathophysiology of epilepsy affects and can alter the electrical signals in the brain. Epilepsy is a condition where these electrical signals fire randomly, causing seizures. It is typically treated with medication to control the seizures, and in rare cases, surgery.
Seizures are the only symptom of the pathophysiology of epilepsy. Seizures can vary in severity and appearance because different parts of the brain are affected by the electrical signaling. Usually a person will have the same type of seizure each time, but the type of seizure can vary from person to person.
Partial seizures affect only a part of the brain, and can be simple or complex. Simple partial seizures can cause unusual stimuli, such as a strange taste or smell, or may affect a part of the body like the leg, making it jerk uncontrollably. Complex partial seizures cause a loss of consciousness, often accompanied by repetitive and purposeless movements such as walking in circles.
Generalized seizures, on the other hand, affect the entire brain at once. An absence seizure happens when a person "zones out" for a short amount of time, becoming unresponsive and staring. Myoclonic seizures are characterized by muscle jerking in the limbs. Atonic seizures cause a loss of muscle tone, so that a person falls down. The most severe seizures are grand mal seizures, where a person loses consciousness and thrashes around, flailing his or her limbs.
Often the pathophysiology of epilepsy has an unknown cause. Some types of epilepsy do run in families, suggesting a genetic vulnerability. Brain trauma caused by head injury, diseases like meningitis, or tumors can also cause seizures. Children who suffer prenatal trauma or have a developmental disorder such as Down's syndrome may also suffer from epilepsy.
The pathophysiology of epilepsy tends to stay within the brain, not affecting the rest of the body. Complications from epilepsy tend to happen when people injure themselves during seizures. It is especially dangerous if a seizure occurs while driving or swimming, but even in a less demanding situation, a person could fall and hurt themselves during an episode.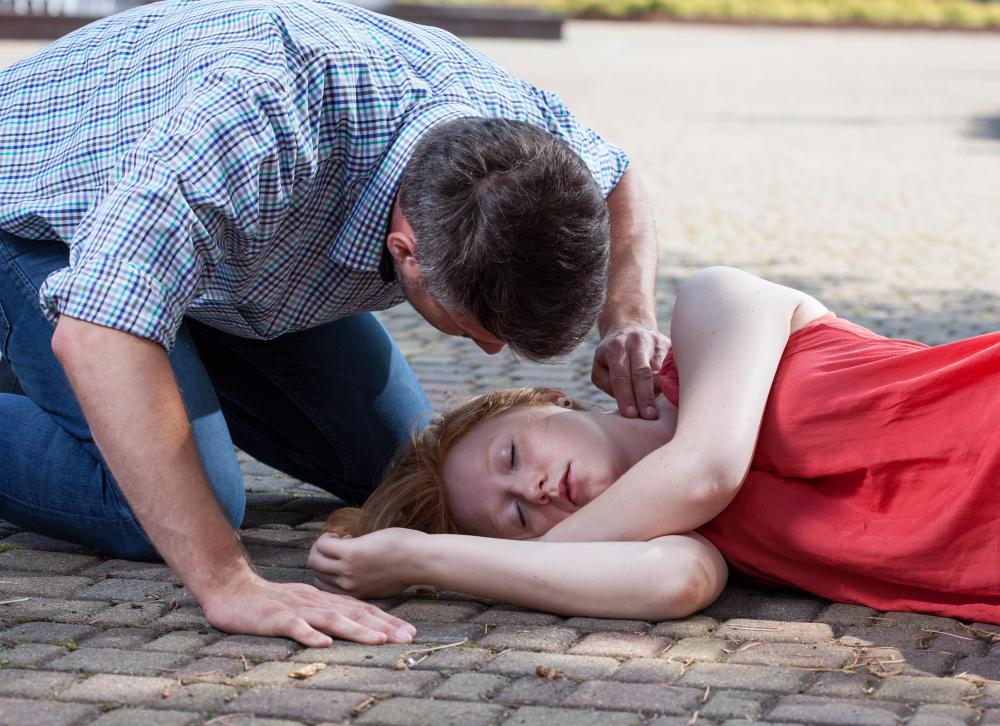 Epilepsy can cause abnormalities in the electrical signals in the brain, so often doctors use an electroencephalogram (EEG) to diagnose it. An EEG records the electrical signals in the brain. Magnetic resonance imaging (MRI) is another way to look into the brain, and this technique is useful for revealing brain injuries that may have caused seizures.