What Is the National Museum of Australia?
The National Museum of Australia is a government-created entity focusing on preserving the country's social history by presenting exhibitions and programs featuring its significant people, events, and ideas. It was created in 1980 under the National Museum of Australia Act. Located on the Acton Peninsula, its building boasts early-21st century architecture, which houses permanent collections and rotating exhibitions. These focus on key elements laid out in the 1980 Act. Museum staff embrace and implement new technologies in public outreach, programs, and exhibitions.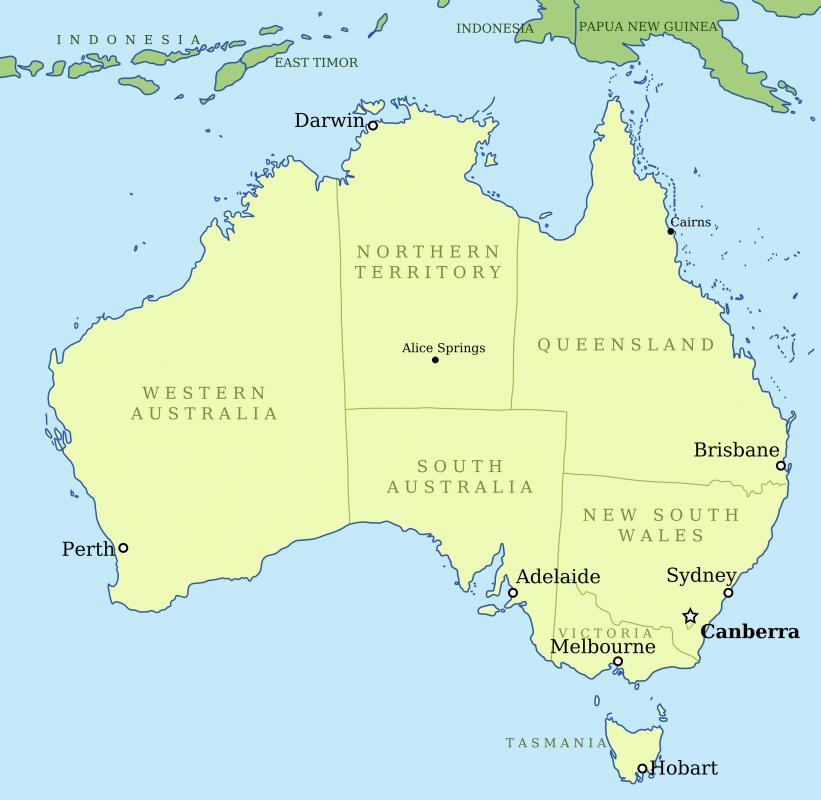 Established by an act of the same name, the National Museum of Australia was established in 1980 with the legislation detailing the museum's mission and powers as well as management details for its council, director, and finances, among other areas. The National Museum of Australia Act cited three areas of focus for the museum. It called for the creation of an aboriginal gallery to feature and maintain exhibitions chronicling and celebrating the country's native cultures. The museum also focuses on exhibitions, programs, and collections that preserve Australia's history from its settlement in 1788 forward and how people interact with the natural environment in the region.
Architect Howard Raggatt McDougall designed the permanent building, which opened in 2001. The National Museum of Australia's architecture was designed on a theme of intertwined rope knots, embracing the idea that the country is made up of many peoples and experiences. A walkway named the Uluru Axis loops around the outlying land and back to the building. The building interior has ceilings with amorphous shapes and walls with irregular nooks and corners.
Notable permanent collections include the world's largest holding of aboriginal tools and bark paintings. The national historic collection contains over 200,000 items illustrating Australia's past. The museum also features objects from approximately 20 categories including children, exploration, and agriculture, among others.
Numerous exhibitions are on rotation at any given time at the National Museum of Australia. Each exhibit focuses on either people, the land, and/or their interaction with the environment. Traveling exhibitions are also an important part of the National Museum of Australia's mission. The exhibitions travel throughout the country, each with a very specific focus covering themes like the struggle for indigenous rights between 1920 and 1970. Museum staff stress the importance of updating programs and exhibitions to expose visitors to as much regional culture and history as possible. It also gives repeat patrons the opportunity to see the museum anew when a new technology or perspective is presented.
The National Museum boasts a strong online presence, hosting several blogs from the director, the education staff, and the museum photographer, among other blogs focusing on current exhibitions. Collectorfest provides an online community and resource for collectors. The museum maintains active social media profiles as well.