What is the Mojave Phone Booth?
The Mojave Phone Booth was a payphone booth located in the Mojave National Preserve in California which attracted a great deal of public attention in the late 1990s. The legacy of the famous phone booth lives on in numerous websites and in several films documenting the history of the phone booth and the people who contributed to its popularity. This ultimately ended up being its downfall.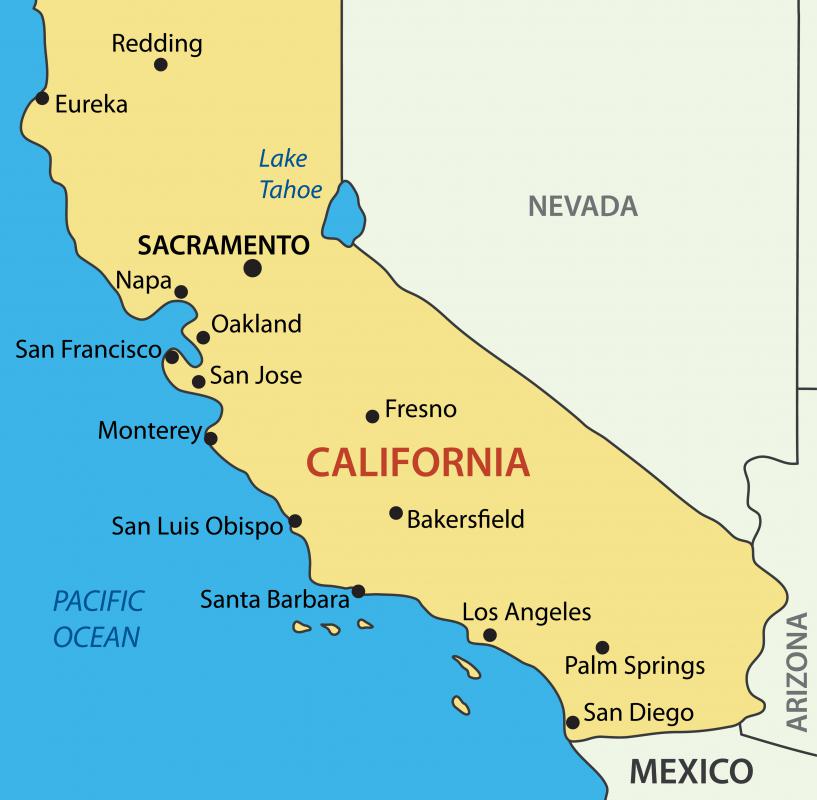 The phone booth was installed in 1960 near Baker, California, a small and rather remote area. Notably, the Mojave Phone Booth was put in an extremely remote area, quite a distance from the interstate and human habitation, and it was probably used infrequently until 1997, when several people stumbled across it and thought it was an interesting curiosity, given its remote location. The phone booth's number was published, and its brief popularity began.
A number of people started calling the Mojave Phone Booth, in the hopes of talking to people who happened to randomly be in the area, and recordings of these calls were made and circulated. People also traveled to the phone booth to make and receive calls, since it had become something of a cult landmark. The phone booth came to be slowly decorated with graffiti and commentary from visitors who wanted to leave their mark.
In 2000, the Mojave Phone Booth was removed by Pacific Bell at the request of the National Parks Service. The Parks Service claimed that the popularity of the phone booth was causing a negative environmental impact in the area, as visitors failed to clean up after themselves. Fans of the Mojave Phone Booth have suggested that there is a more sinister conspiracy involved in the phone booth's vanishing act. They installed a plaque on the site, which was later removed, and memorialized the phone booth online in a number of locations.
The disappearance of the Mojave Phone Booth took place within the larger framework of a slow dismantling of the payphone system in America. Many phone companies have abandoned the payphone business because it is no longer profitable, leaving their phones behind to become vandalized and useless, and other firms have been contracted to either take over these phones or remove them. Payphones across the US are being decommissioned, making it rather challenging to find a working payphone, something which fans of the payphone find greatly upsetting.