What is the Intestinal Mucosa?
The intestinal mucosa, also called the gastric mucosa, is the lining of the gastrointestinal tract. It surrounds the lumen, the hollow space at the center of the tract, through which food passes. The mucosa secretes a layer of mucus that protects the cells and helps food move along the gastrointestinal tract.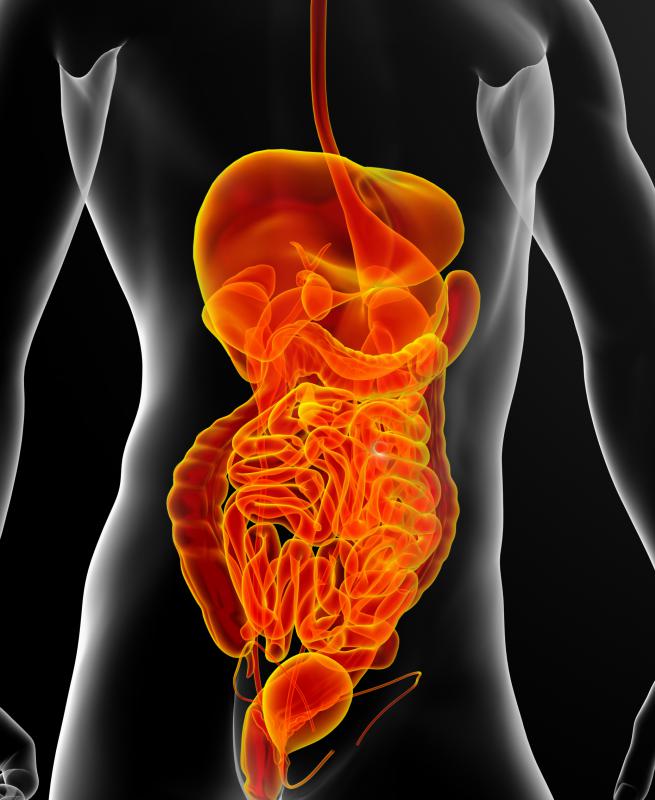 The intestinal mucosa is the innermost of four layers in the gastrointestinal tract. It is surrounded by the submucosa. This layer supports the mucosa and connects it to the layer of muscle that surrounds it and moves food through the gut. The final, outer layer is a layer of covering tissue. This is called adventitia or serosa, depending on its position in the body; serosa covers organs forward of the peritoneum, while adventitia is found behind it.
The intestinal mucosa itself can be further divided into three layers. The layer facing the lumen is composed of epithelium. This layer is covered in small openings called foveolae, which connect to ducts which deliver digestive fluid and mucus. Nutrients are absorbed through the epithelium.
The next layer of the intestinal mucosa is the lamina propria, which supports the epithelium. The glands that produce mucus and digestive secretions are also in this layer. In the small intestine, the lamina propria also contains a central lymph vessel.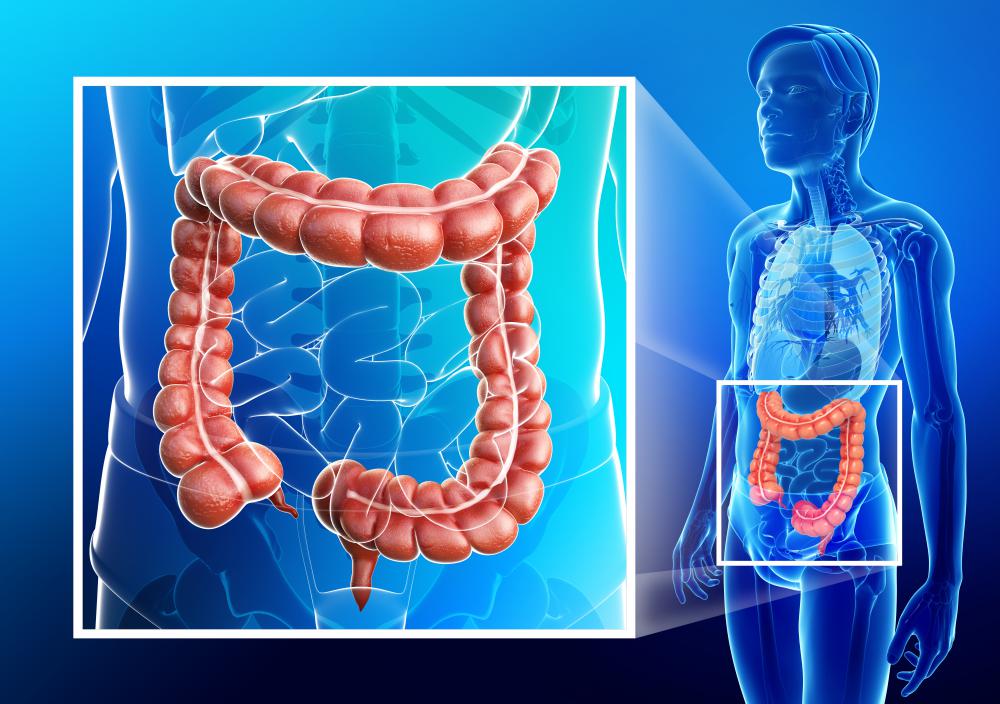 The final and outermost layer is the lamina muscularis mucosae. This thin layer of muscle separates the lamina propria and the submucosa. It also flexes gently, agitating the mucosa so the products of glands in the lamina propria are expelled into the lumen. The constant motion of this layer also brings the epithelium into contact with the contents of the lumen, aiding in the absorption of nutrients.
The function of the intestinal mucosa varies depending on its location in the gastrointestinal tract. In the esophagus, it moves food without aiding in digestion. In the stomach, it must withstand the low pH of the stomach acids. In the small intestine, it absorbs nutrients, while in the large intestine it extracts water, leaving wastes to be excreted.
As its function changes, its structure also changes. In the stomach, glands secrete not only mucus but gastric acid. Glands at the fundus, or base of the stomach, also secrete the hormone pepsinogen, which turns into the enzyme pepsin. In the intestines, the surface of the intestinal mucosa is folded and wrinkled to maximize its surface area, allowing more of it to come into contact for digestion.