What Is the History of Ohio's State Flag?
Designed in 1901, Ohio's state flag was officially adopted by the state legislature on 9 May 1902. A description of the design of the flag and explanation of its symbolism were incorporated in Chapter 5, section 5.01 of the Ohio Revised Code 100 years after its adoption. The state flag of Ohio is unique among all the United States' flags due to its shape. Rather than being rectangular, like the flags of all the other states, Ohio's flag is shaped like a pennant with a concave, swallowtail end. It is sometimes referred to as Ohio's burgee due to this distinctive shape.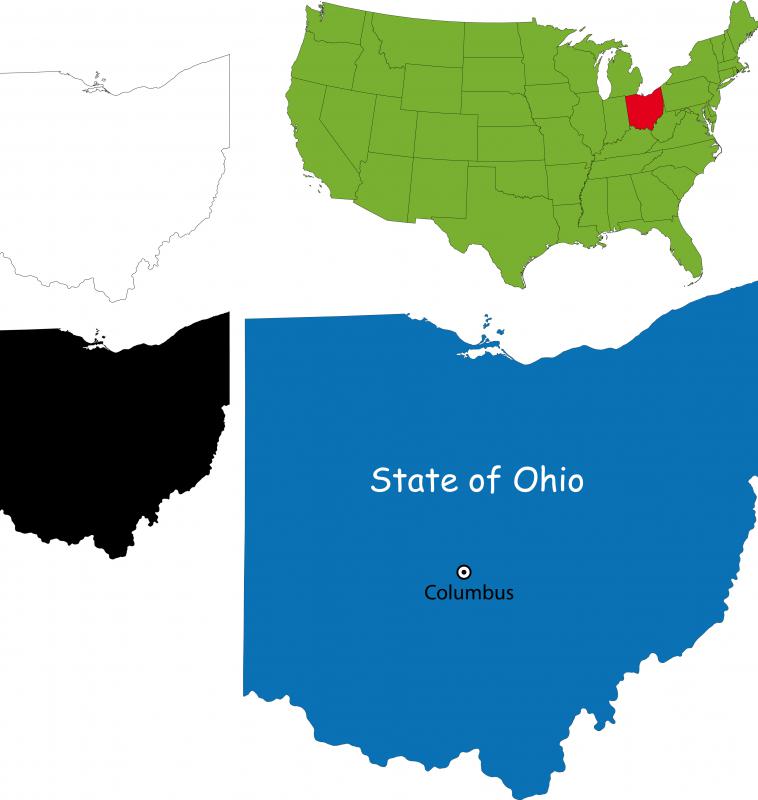 Ohio's state flag was created by John Eisenmann to represent the state during the Pan-American Exposition in Buffalo, New York in 1901. It flew over the Ohio Building during this World's Fair and symbolized the essence of the state. Eisenmann, an architect who designed the Cleveland Arcade, based the flag on one used during the U.S. Civil War by the Ohio cavalry. Although simple and bold in appearance, each design element is rich in symbolism representing the geography and history of the state.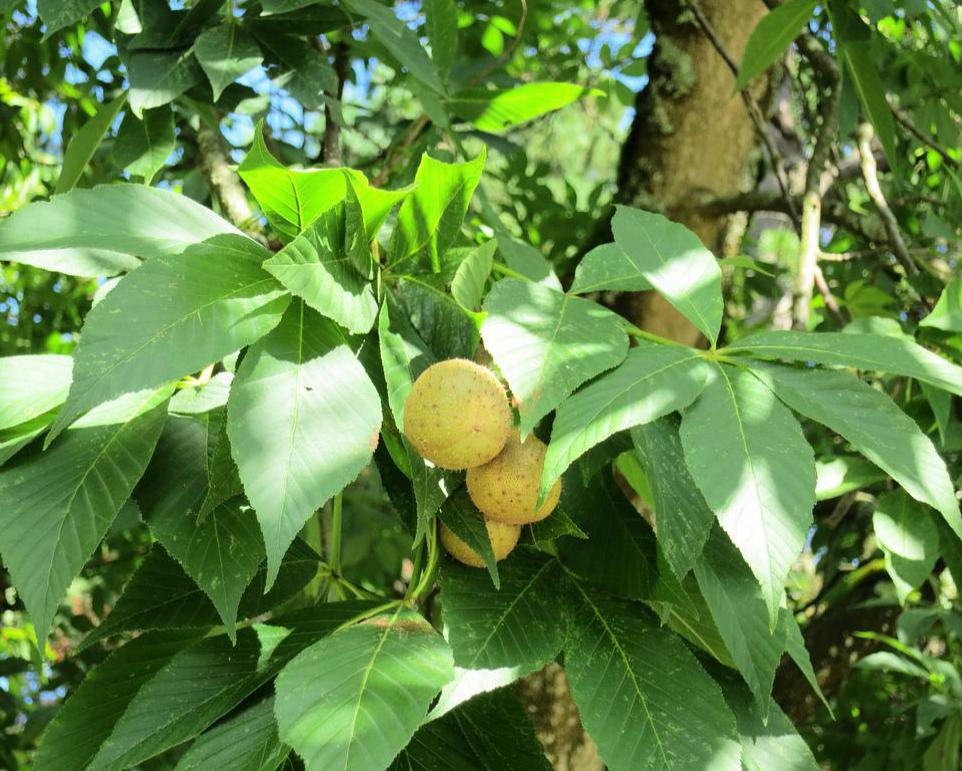 The blue triangular union of the flag represents the hills and valleys found in Ohio. Inside this triangle are 17 white, five-pointed stars. The 13 to the left surrounding the large circle represent the original 13 colonies. Those to the right of the circle symbolize the next four states to join the union. Ohio joined the U.S. as the seventeenth state in 1803.
A large red circle outlined with white is found inside the triangular blue union of Ohio's state flag. This circle represents the first letter of the state's name. It is also meant to symbolize the fruit of the state tree, the buckeye. The three red stripes and two white stripes symbolize the land and water routes through the state. Each detail of the flag was meant to emphasize the importance of Ohio to the United States as a center of agriculture, manufacturing and transportation.
In addition to describing Ohio's state flag, Chapter 5 of the Ohio Revised Code also contains sections detailing the display and maintenance of the flag and the proper way to fold it. The flag can be flown from all state and public buildings during daylight hours and during the night if properly lit. When flown along with the United States' flag, Ohio's state flag must be smaller in size than and located below the U.S. flag. Old flags may be repaired. Proper disposal methods of flags beyond repair are also detailed.