What is the Greater Omentum?
The greater omentum is a peritoneal fold, meaning a fold in the lining of the abdominal cavity, that hangs over the stomach like an apron. It extends to the colon and is suspended from the stomach to cover most of the small and large intestine. Sometimes called the caul or velum, its main functions are to prevent adhesions along the peritoneal surfaces, to limit the spread of infection in the peritoneal cavity, and to store fat.
The omentum prevents adhesions by producing an oily substance that covers its surface. This substance allows the slippery tissue to constantly move around in the abdominal cavity. When an organ is inflamed, however, the omentum will create an adhesion that walls off the inflamed organ, thereby protecting the rest of the abdomen from potential infection.
Fat storage is perhaps the best known function of the greater omentum. There are three types of fat: fat in the blood, which is referred to as triglycerides; subcutaneous fat, which is the fat under the skin; and omentum fat. This fold stores fat that is easy for the liver to access, so excess fat in this location can cause bad cholesterol and triglyceride levels to go up. In addition, it can use insulin meant for other purposes, so blood sugar levels can rise as well.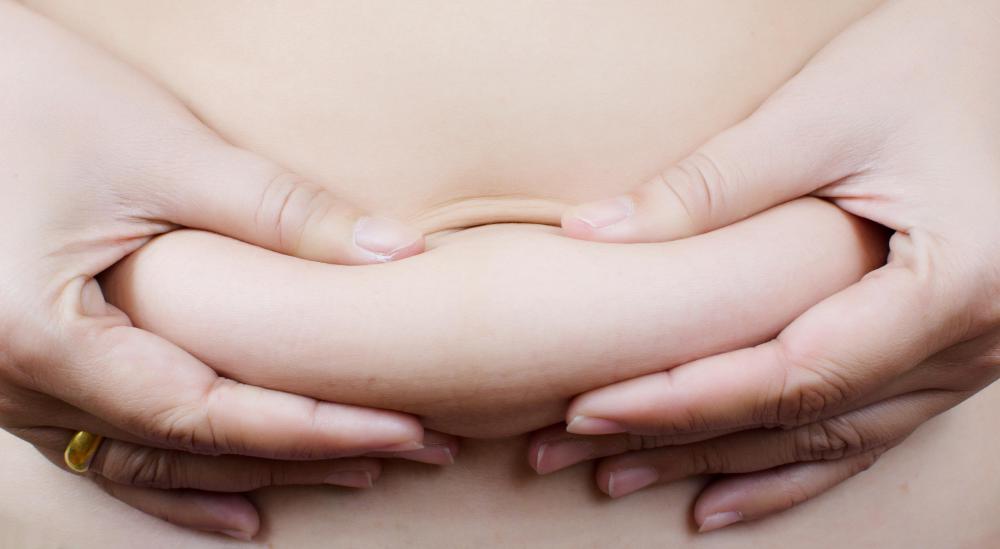 The fat of the greater omentum lies under the muscles of the belly and hugs all the organs in the vicinity of the stomach. One of the reasons that reducing the amount of fat in the belly can have quick positive effects on health is that it relieves the strain on the organs that are compressed by it. This is the fat that presents as the dreaded "beer belly." Not only does excess fat in the omentum lead to inflammation of the liver, arteries and immune system, it also replicates itself. To reduce the fat in the area, one should follow a healthy diet, make time for plenty of exercise, and reduce stress, which increases appetite and slows metabolism.