What is the Great Saphenous Vein?
The great saphenous vein is the longest vein in the body, running up the leg and thigh toward the groin. It begins at the big toe and extends almost to the groin where it meets the femoral vein. It also branches out into smaller veins toward the arch of the foot. The great saphenous vein is the most commonly used by surgeons for certain medical procedures. It is also used to deliver intravenous medications when other veins are not available.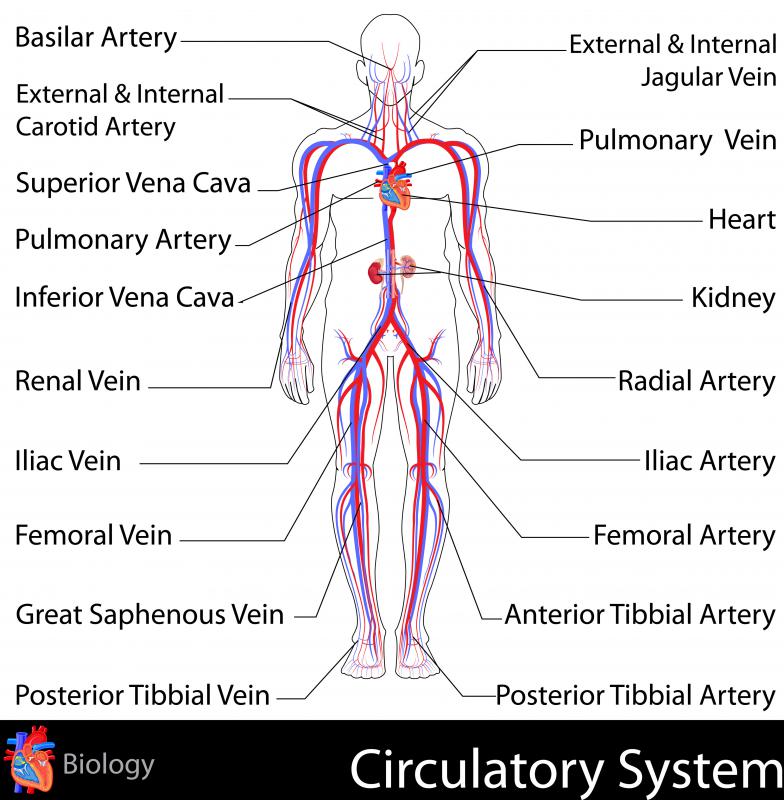 Doctors often remove all or part of the great saphenous vein to complete many types of coronary artery bypass surgeries. This particular vein's tissue is much more compatible for this purpose than manmade grafts and other potential biological sources. Although this is a life-saving operation for many patients, removal of the vein often damages the saphenous nerve which runs alongside it through the leg.
The great saphenous vein is superficial, meaning that it is close to the skin and is not paired with an artery. This also means that it carries less blood than deep veins and that it can be removed without doing damage to the body. Since it is closer to the surface of the skin, the great saphenous vein can often been seen bulging through the skin in those with heavily muscled legs. Like all superficial veins, it is used as part of a cooling mechanism in which the body moves blood from the deeper veins to the superficial ones in order to distribute heat to different areas.
There are some medical conditions which may affect the great saphenous vein, such as varicose veins and infection. In most individuals, these complications heal on their own without medical treatment. Severe cases may require that the vein be removed.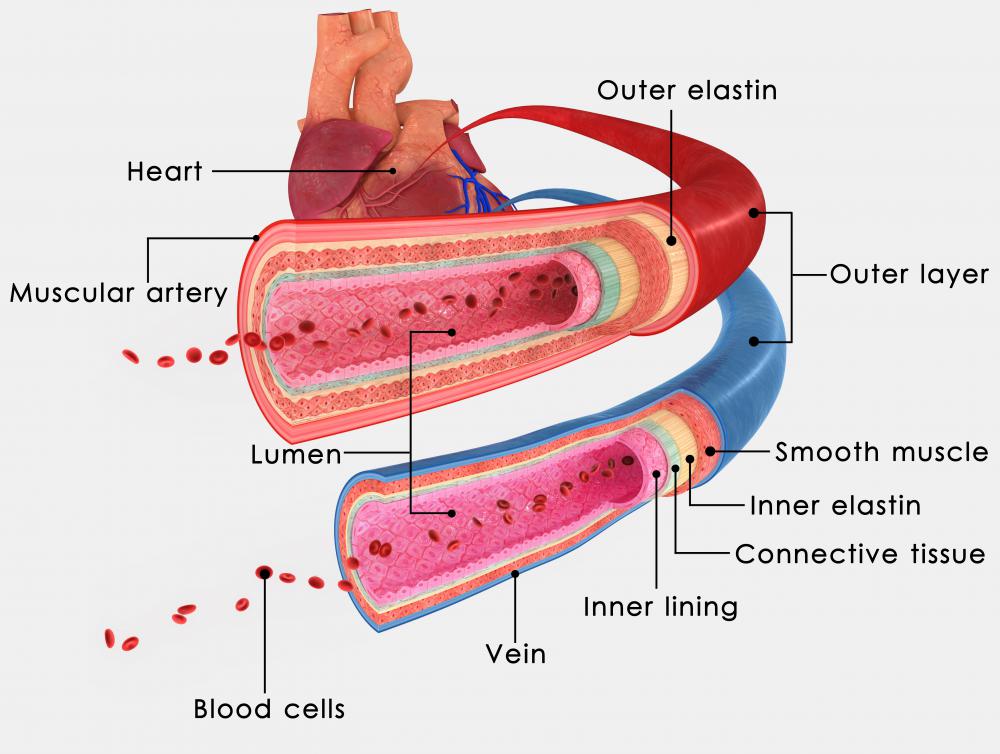 Varicose veins are those which have become swollen and often painful. This can occur when added pressure is put on them. The great saphenous vein may swell when one has been walking more than usual or when weight is gained, such as in pregnancy. Most of the time, keeping the legs elevated and reducing the amount of weight being put on the legs helps to alleviate this condition, although prolonged cases may require selective vein removal.
Infections of the vein can also occur, although rarely, and it is usually not life-threatening when only one vein is involved. More widespread infections can be serious, however, and immediate care may be needed. Those who have frequent needle injections, such as drug users or patients in the hospital, may be more likely to contract an infection.