What Is the Function of the Vagus Nerve?
The human body has 12 pairs of cranial nerves connecting the major body systems directly to the brain, and each pair of nerves serves a specific function. One of these is the vagus nerve, and its purpose is to innervate the organs of the body, known collectively as the viscera. Specifically, the function of the vagus nerve is to relay signals between the brain and various body systems to regulate heart rate, speech, sweating, blood pressure, digestion, glucose production, and certain aspects of breathing. Not only is the nerve responsible for innervating organs, but it also controls certain skeletal muscles, such as the larynx.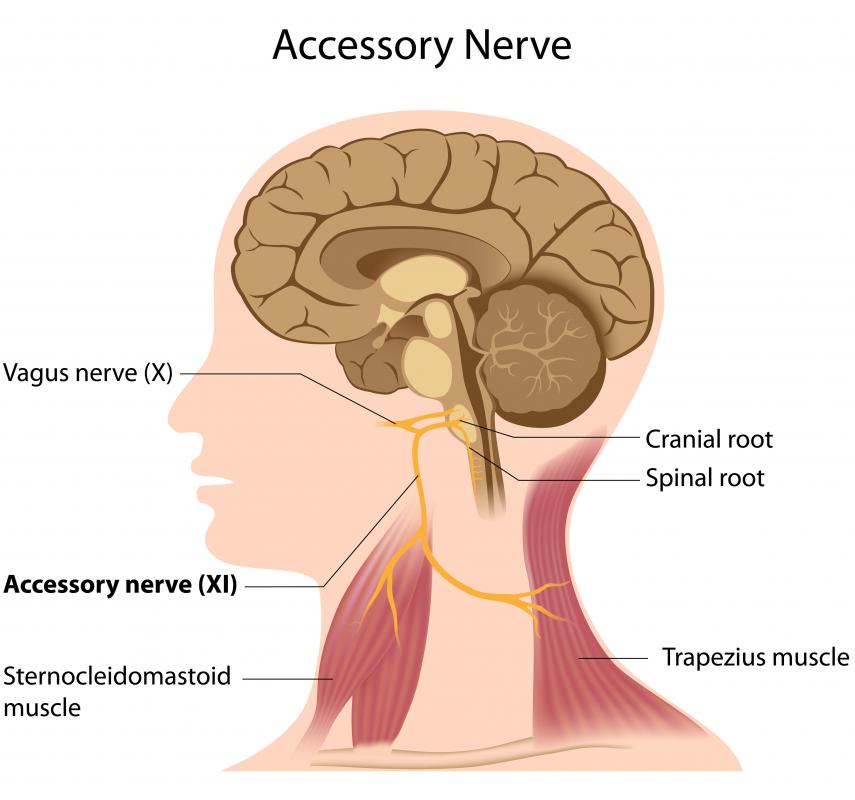 Cranial nerve X, as the vagus nerve is also known, serves as the communication pathway between the brain and the viscera. Both output from the brain and input from various organ systems travel along the various never fibers that make up this nerve, so communicating the status of various organs is the primary function of the nerve. Up to 90% of the nerve fibers associated with cranial nerve X are sensory or afferent nerves that relay information back to the brain.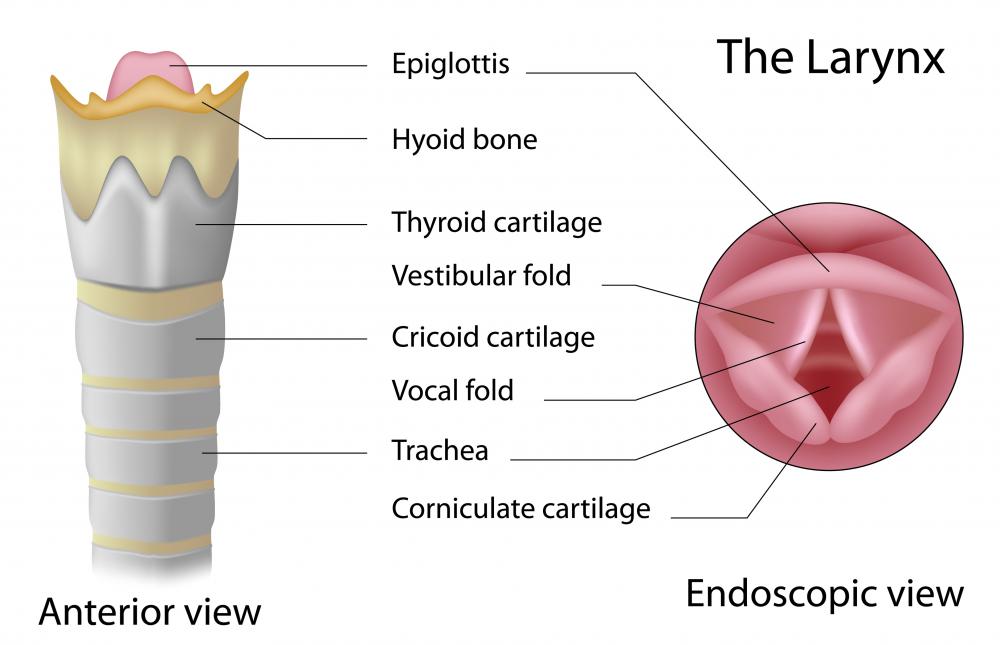 Another name for the vagus nerve is the pneumogastric nerve, due to its responsibility for innervating the stomach and the lungs. In addition, the autonomic or involuntary function of the lungs is controlled by nerve fibers and branches associated with the vagus nerve. The sensory and motor functions of the stomach are also controlled by it; when eating, for example, the sensation of being full is transmitted to the brain by this nerve. Digestive enzymes are produced and released according to its input.
Parasympathetic fibers, sensory tissues in body areas between the neck to the lower trunk, oppose sympathetic fibers to help regulate various body functions. For example, the vagus nerve supplies parasympathetic fibers for the heart, in addition to other organs. Should the need arise, the nerve secretes neurotransmitters responsible for lowering the heart rate or reducing blood pressure through these fibers. Likewise, similar fibers act to open the larynx during breathing and move various mouth muscles to enable speech.
Many other systems rely on the proper functioning of the vagus nerve in order to communicate necessities to the brain. Innervation of the outer ear canal is its responsibility. Additionally, glucose production is decreased when the liver sends certain insulin and enzyme information to the brain along vagi fibers. Other functions include transmitting taste sensations, controlling the muscles responsible for swallowing and coughing, and triggering sweat glands to help regulate body temperature.